Vacant Central Area welterweight belt will be contested between Kyle Fox and Anthony Tomlinson
Unbeaten welterweights Kyle Fox (6-0) and Anthony Tomlinson (7-0) will meet on September 28 at the Magna Centre in Rotherham with the vacant Central Area welterweight title on the line.
The Stefy Bull Promotions event also features a Central Area super-middleweight contest between Sheffield's Christian Kinsiona (6-1-1) and English title contender Harry Matthews (15-29-2).
Doncaster's Fox is a former Yorkshire amateur champion who experienced over 40 fights in the unpaid code even representing his county in tournaments abroad in Europe. Now unbeaten in six pro fights, he landed the British Challenge belt in his last contest over eight-rounds at the North Notts Arena on June 30 with a landslide points win over Islington's Jordan Grannum (3-27).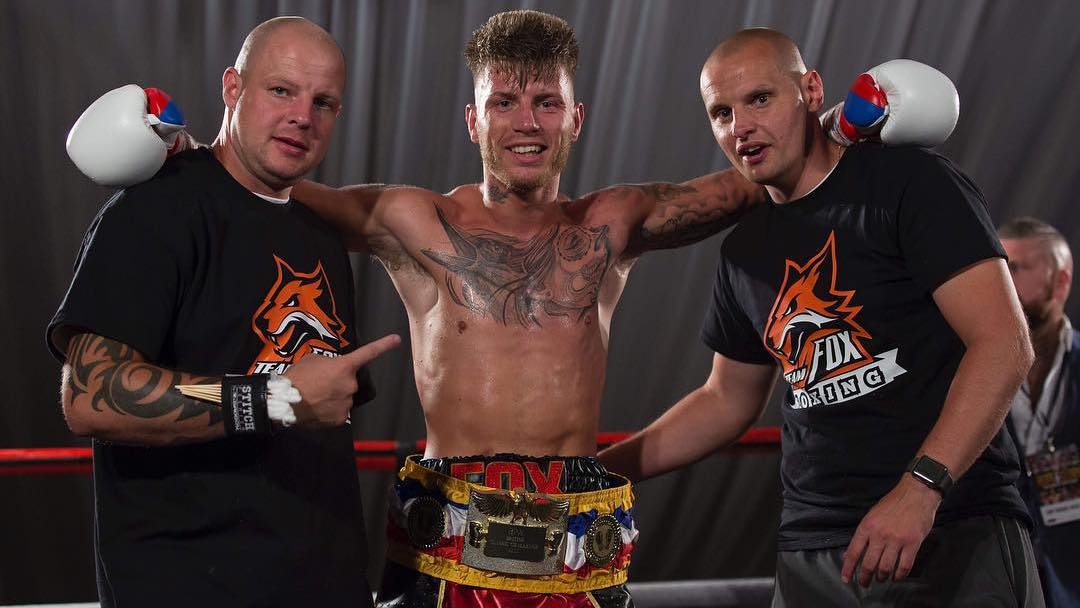 Trained by Michael White at the Fighting Fit Gym in Dinnington and managed by Joe Elfidh, the 24-year-old called for the Central Area title next and got exactly what he wished for.
Anthony Tomlinson, 26 from Sheffield, is unbeaten in seven with two wins coming by way of knockout. He has yet to go past six-rounds and narrowly escaped a blemish on his record last April when he won by a single point over journeyman Nathan Hardy (7-19-3).
Both fighters debuted in March 2017 – Tomlinson at the Doncaster Dome against Ibrar Riyaz (4-115-4), and Fox against Kieran Grey (8-60-2) at the North Notts Arena in Worksop, both resulting in a 40-37 points victory.
The warring pair have no shared opponents due to fighting in different weight categories throughout their respective careers – Tomlinson has fought super-lightweight for the majority of his 16-month career, even nearing the super-featherweight limit when he defeated Lithuanian Simas Volosinas (7-63) on points in his third fight, whereas Fox has competed at super-welterweight, even fighting a super-middleweight on his debut.
Both weighed in at 151½lbs in their last fights – a career lightest for Fox, a career heaviest for Tomlinson.
Fox is a very well-disciplined, technical boxer who does everything right and claims to get better as the rounds progress. Tomlinson punches low from his hips, similar to Carl Froch's style, with power in both hands.
Signed to JE Promotions, Fox commented on the forthcoming fight, "I'm really excited about being involved with this fight so early on in my career, I've always said I'm in this game to test myself and see what I'm capable of and harder fights interest me more than the easy route so facing another undefeated prospect only excites me."
He said of his opponent, "Anthony Tomlinson is a good fighter, I think he has potential in the sport of boxing but I truly believe I will be victorious in this fight, I'm used to fighting guys a stone or two heavier than him and pushing them around so I know I'll have no problem taking control of this fight and having my hand raised at the end."
The Central Area welterweight title was last held by Liverpudlian Adam Ismail (10-2), which he won on his second attempt against Sean Lewis (6-1-1) in December 2016, having missed out by one point in their previous meeting three months prior. His first defence ended in a draw with Andy Colquhoun (14-2) in March 2017 and is now vacant for Fox and Tomlinson to contest.
The duo of Central Area bouts topping the bill will be supported by a stellar undercard.
English super-lightweight champion Sam O'Maison (15-2) gets back in the ring for a tune-up fight as he awaits the winner of Kay Prospere (12-1) and Cassius Connor (17-10-2) who meet in a final eliminator on September 22 at the York Hall.
23-year-old featherweight Razaq Najib (8-2) bounced back from his English title defeat to Samir Mouneimne (16-2-1) in July 2017 with back to back wins and now looks to continue his route back to title contention in his 11th fight.
Unbeaten super-lightweight Muma Mweemba (4-0), 3 from Sheffield, heads into his fifth fight off the back of a first-round knockout last June.
---
Follow JE Promotions on Twitter: @JE_Promotions
For tickets to the next show, visit JE Promotions' FB Page or call 07883 943 994
JE Promotions would like to thank Kent Trade Frames - Campbell Nutrition - Swerve City - Basement159 - RoofDec - 1ClickPrint - Shiatsu Shane - Tierney Photography - Laking Painting & Decorating - Protect and Patrol - Invicta Gym and PR Manager Tim Rickson