Ultimate Boxxer II – Meet the Contestants
Meet the eight light-heavyweights ready for Ultimate Boxxer II
Ultimate Boxxer II lands on November 2 at The Indigo at The O2 with a brand new octet of talented, hungry prospects all competing for the incredible £50k cash pot and the newest prize in boxing - The Golden Robe, personally bestowed by boxing legend Ricky 'Hitman' Hatton.
Meet the favourite:
Joel 'El Toro' McIntyre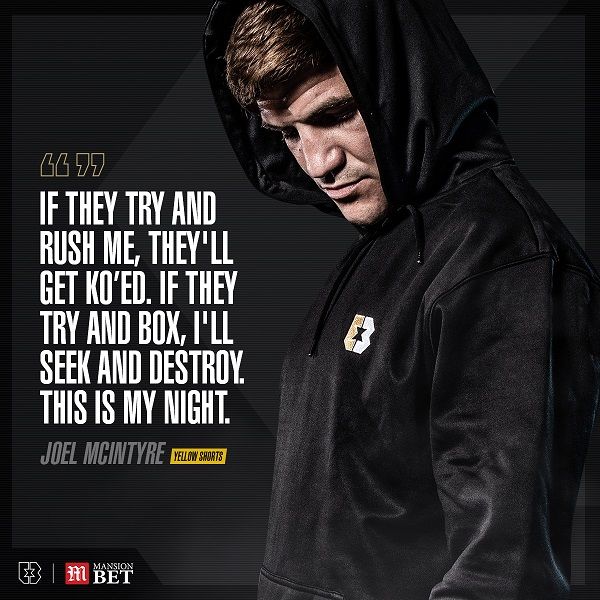 Age: 30

Chad Sugden gets shot at British light-heavyweight title against Shakan Pitters
Shakan Pitters reveals the source of his incredible stamina
Ultimate Boxxer 7 super-middleweight boxers revealed
>
Born
: Portsmouth, Hampshire
From
: Leigh Park, Hampshire
Debut
: November 2010
Record
: 17-2, 3KOs
KO Ratio
: 18%
Rounds
: 106
BoxRec
: 12th
Height
: 5'11"
Titles
: English light-heavyweight title
Style
: Come-forwards counter-puncher
Inspirations
: Andre Ward, Joe Calzaghe, Canelo
BBN: By far the most seasoned contestant, having experienced many more fights than the rest as a 19-bout veteran and being involved in three 10-round title fights, lifting the English belt in his 16th bout almost two years ago. He is the most matured, experienced and decorated of all contestants, which is why he is BBN's favourite to win the tournament. 'El Toro' will get the rest of the weekend off before he goes straight back to the gym for his next fight on December 1 against old rival Miles Shinkwin for the English light-heavyweight belt, completing their thrilling trilogy, currently scored at one apiece.
Rating: 1/8
Meet the hardest hitter:
Dec 'Kyd Nytro' Spelman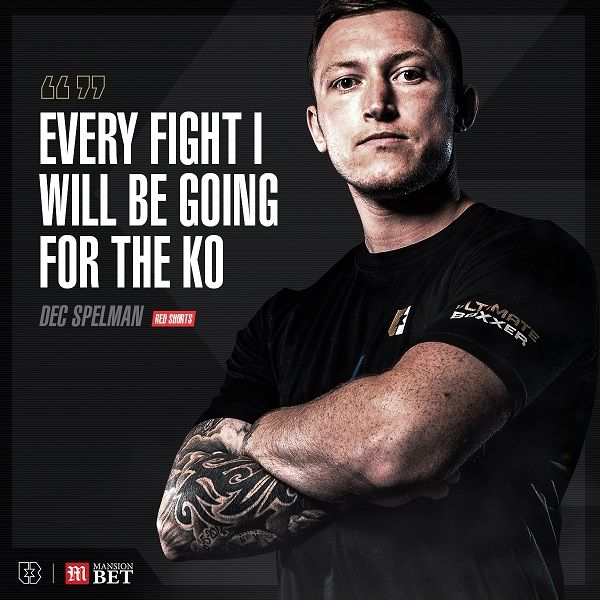 Age: 26
Born: Scunthorpe, Lincolnshire
From: Scunthorpe, Lincolnshire
Debut: September 2014
Record: 12-1, 7KOs
KO Ratio: 58%
Rounds: 50
BoxRec: 17th
Height: 5'11"
Style:
Inspirations:
BBN: Six of his last 10 wins have come by way of knockout and six of his seven KOs have been within the first three rounds, meaning he will start explosively and be dangerous throughout. Three first-round KOs is something for all the rest to fear, especially in a format which will be fast and frenzied, those heavy hands of Spelman's will be sure to hit their mark.
Rating: 3/8
Meet the Irish-Scot:
John 'Johnboy' McCallum


Age: 30
Born: Dublin, Ireland
From: Edinburgh, Scotland
Debut: November 2010
Record: 11-1
Rounds: 66
BoxRec: 33rd
Height: 5'11"
Titles: Challenge Belt, Masters title
Inspirations: Sugar Ray Robinson, Canelo
BBN: 'Johnboy' was a top amateur, like many of his family members before him. Boxing is a family tradition, his uncle Tommy McCallum was a two-time Scottish Area champ who fought Terry Marsh and Lloyd Honeyghan. His grandad took him to the boxing gym when he was just four-years-old and he bacame a two-time schoolboys champion and seven-time Eastern District and national champion. As a pro, he has only been bettered by English and Southern Area title contender Leon McKenzie in his pro career.
Rating: 4/8
Meet the tallest:
Shakan Pitters


Age: 29
Born: Birmingham, West Midlands
From: Birmingham, West Midlands
Debut: March 2017
Record: 7-0, 2KOs
KO Ratio: 29%
Rounds: 23
BoxRec: 21st
Height: 6'6"
Style: Box-fighter
Inspirations: Tommy Hearns, Floyd Mayweather
BBN: Shakan is possibly the most talented of all participants in this tournament. He is a strong contender for favourite, but just doesn't quite have the experience to be regarded as the top seed, but he will be favoured heavily by many to win this tournament.
Rating: 2/8
Meet the youngest:
Jordan Joseph


Age: 23
From: Hemel Hempstead
Debut: 27/09/2014
Record: 7-2-1, 2KOs
KO Ratio: 29%
Rounds: 55
BoxRec: 38th
Height: 6'1"
Style:
Inspirations:
BBN: Jordan has already defeated rival Darrel Church in November last year. However, that notable win was sandwiched between two defeats when he lost to Chris Hobbs by two points in a Southern Area light-heavyweight title fight and in his last fight against Olympian Joshua Buatsi, he was demolished in two short rounds when his corner threw in the towel. Despite being the youngest, 'JJ' is the third most experienced having had over 50 rounds of ring-time and counting on over four years as a paid puncher. Young, energetic and experienced could be a fatal combination for the others.
Rating: 6/8
Meet the most improved:
'Dazzling' Darrel Church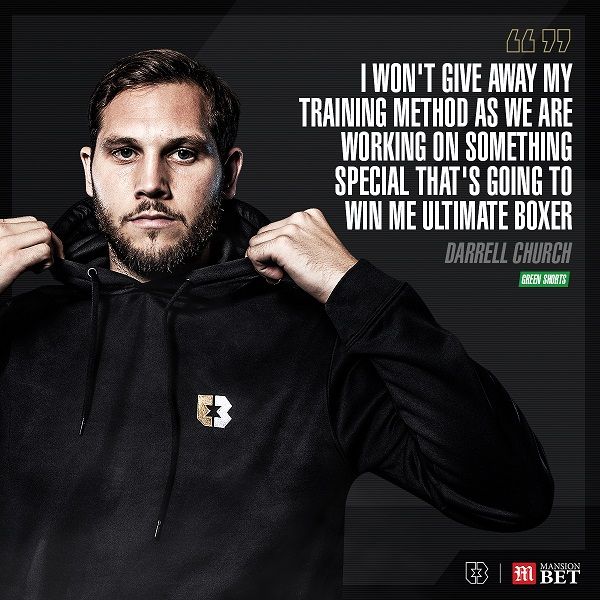 Age: 29
Born: Tiptree, Essex
From: Chelmsford, Essex
Debut: July 2014
Record: 7-2-1, 1KOs
KO Ratio: 14%
Rounds: 45
BoxRec: 34th
Height: 6'1"
Titles: British Challenge belt
Style: Stand-up tall orthodox
Inspirations: Joe Calzaghe, Kevin Mitchell, Frank Buglioni
BBN: Having only won two of his first four fights, Church has since reeled off five wins from his last six outings, culminating in a blistering first-round knockout of Rikke Askew followed up by a British Challenge belt win in his last fight. The last reversal was at the hands of fellow contestant Jordan 'JJ' Joseph in a Southern Area title eliminator [RTD 8], but his confidence is sky high and, should they meet again in the tournament, Church has got an old score to settle.
Rating: 7/8
Meet the national amateur champion:
'Sniper' Sam Smith (5-1)


Age: 25
Born: Reading, Berkshire
From: Guildford, Surrey
Debut: December 2015
Record: 5-1, 1KOs
KO Ratio: 20%
Rounds: 31
BoxRec: 39th
Height: 6'3"
Style: Boxer-fighter
Inspirations: Arturo Gatti, Gennady Golovkin
BBN: 'Sniper' was a three-time national amateur champion and is taught by one of the most respected boxing trainers in the land – 'The Man in the Hat' Paddy Fitzpatrick. His sole career defeat came at the hands of Kirk Garvey in the seventh-round of a Southern Area title eliminator after having his opponent down in the opener.
Rating: 5/8
Meet the 'Wildcard':
Sam Horsfall (2-0)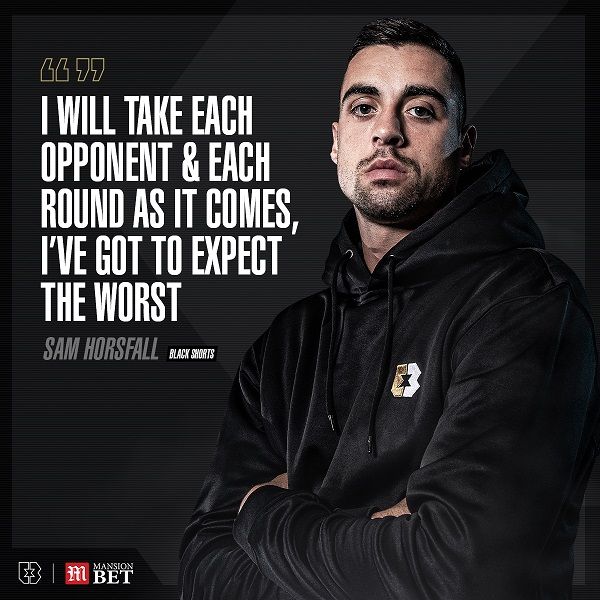 Age: 25
From: Frimley, Surrey
Debut: 10/03/2018
Record: 2-0, 1KOs
KO Ratio: 50%
Rounds: 6
BoxRec: 60th
Style: Rangy and aggressive
Inspirations: Floyd Mayweather and Andre Ward
BBN: Sam should have the least expectation on his shoulders as he enters as the wildcard, having only turned pro earlier this year. He is the least qualified and experienced of all eight boxers, having only had two pro bouts, so enters the tournament as the least likely to win, which could be a blessing in disguise for the boxer already written off by many. His lack of time in the paid ranks means there's not much for his rivals to look up and research, plus his last fight ended in a second-round KO, which could put anyone he steps in the ring with on high alert. He is an all-round boxer and - in his own words - has no weaknesses.
Rating: 8/8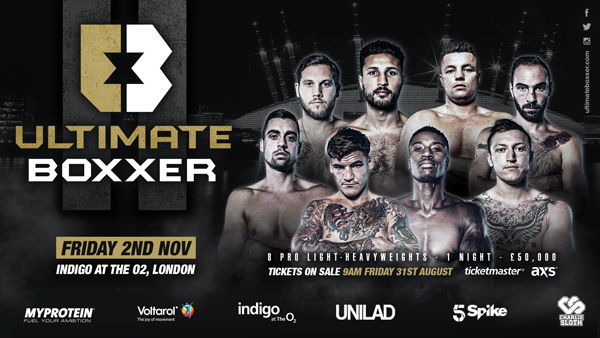 Ultimate Boxxer II takes place on November 2 at The Indigo at The O2 and features former English light-heavyweight champion Joel McIntyre (17-2); seven-time national amateur champion John 'Johnboy' McCallum (11-1), from Edinburgh; highly-touted, unbeaten 6ft 6in star Shakan Pitters (7-0); courageous Dec 'Kyd Nytro' Spelman (12-1) who returns to the biggest stage yet since his tragic fight with the late Scott Westgarth; Southern Area title contender Jordan Joseph (7-2-1); British Challenge belt champion 'Dazzling' Darrel Church, (7-2-1); Frimley's fledgling pro Sam Horsfall (2-0); and Paddy Fitzpatrick's protégé 'Sniper' Sam Smith (5-1).
Love Island's Idris Virgo (2-0) appears on the undercard as he takes part in his first appearance in the ring since his stint on TV's most popular reality TV show.
The life-changing £50k prize money and the newest honour in boxing – the sought-after golden robe bestowed personally by Ricky Hatton, await the winner of the ground-breaking new tournament that mixes sport with youth culture and entertainment, with Britain's biggest DJ Charlie Sloth in attendance alongside many other VIP guests.
Founded on a desire to make the professional game more accessible for boxers and fans alike, Ultimate Boxxer II will be shown on multiple platforms for all generations, with live coverage on Facebook via UNILAD from 8.15pm, before going live on Freeview on Channel 5Spike from 10pm.
Follow Ultimate Boxxer on Twitter: @UltimateBoxxer
Follow Ultimate Boxxer on Instagram: @UltimateBoxxer
Follow Ultimate Boxxer on Facebook: Ultimate Boxer Official Facebook
Follow Ultimate Boxxer on YouTube: Ultimate Boxxer Official YouTube Channel
Ultimate Boxxer partners with: UniLad, Spike, MyProtein, Ticketmaster, AXS, Voltarol, Indigo at The O2