BBN take a close look at the draw for Ultimate Boxxer 2
Ultimate Boxxer 2 takes place on November 2 at The Indigo at The O2 and features a former English light-heavyweight champion, British Challenge belt champions, national amateur champions and an unbeaten 6ft 6in rising star, who has been quietly tipped to take the crown.
Collectively, the contestants share an impressive record of 68-9-2 and the winner will be skyrocketed up the rankings to become an overnight star.
Quarter-finals draw
QF1: Joel McIntyre (17-2) vs Darrel Church, (7-2-1)
QF2: Sam Horsfall (2-0) vs Dec Spelman (12-1)
QF3: Shakan Pitters (7-0) vs Sam Smith (5-1)
QF4: John McCallum (11-1) vs Jordan Joseph (7-2-1)
QF1: Joel McIntyre (17-2) vs Darrel Church, (7-2-1)
Portsmouth puncher Joel McIntyre has experienced nearly twice as many fights as Church and that experience will count for a lot in the first of the four quarter-final fights. The 30-year-old from Leigh Park was also a Haringey Box Cup winner in 2009 whereas Church didn't have an amateur career at all, beginning his boxing career aged 18 and winning titles in the thriving Essex unlicensed circuit.
Nicknamed 'Dazzling', 29 from Chelmsford, has not faced anyone with the experience, accolades and ambition that 'El Toro' has and, despite the format being different, there's little chance he will be able to match many of McIntyre's attributes.
That said, the former unlicensed star comes into the fight as a very recent British Challenge belt champion [eight-round points win over Daniel Borisov in May 2019] and full of confidence after scoring his first ever stoppage with a first-round KO over Rikke Askew in March – two wins this year resulting in a KO and a title.
Church is a stand up tall orthodox boxer who throws crisp straight shots and McIntyre describes himself as a come-forwards counter-puncher and is most certainly the favourite due to his prior English championship status, but in formats like this anything can happen!
QF2: Sam Horsfall (2-0) vs Dec Spelman (12-1)
Once again, the vaster experience of Spelman will play a big factor in this fight and with seven KOs from 12 wins, 'Kid Nytro' is one of the hardest hitters of the tournament.
Sam comes into the tournament as the 'Wild Card' which places the least amount of pressure on his shoulders, however, with very little boxing pedigree to rely upon – just 18 unlicensed fights – he is going to be up against it when he gets in the ring with Spelman, who already has 50 professional rounds under his belt.
Not only that, but Spelman began boxing aged 14 and when he joined highly-regarded Highfields ABC three years later, he immediately scored five consecutive knockouts.
Horsfall is rangy and aggressive and brimming with confidence after finishing his last victim in the second round, but Spelman, who once landed the mandatory title shot at English champion Joel McIntyre back in 2017, will have a far greater boxing pedigree to rely upon.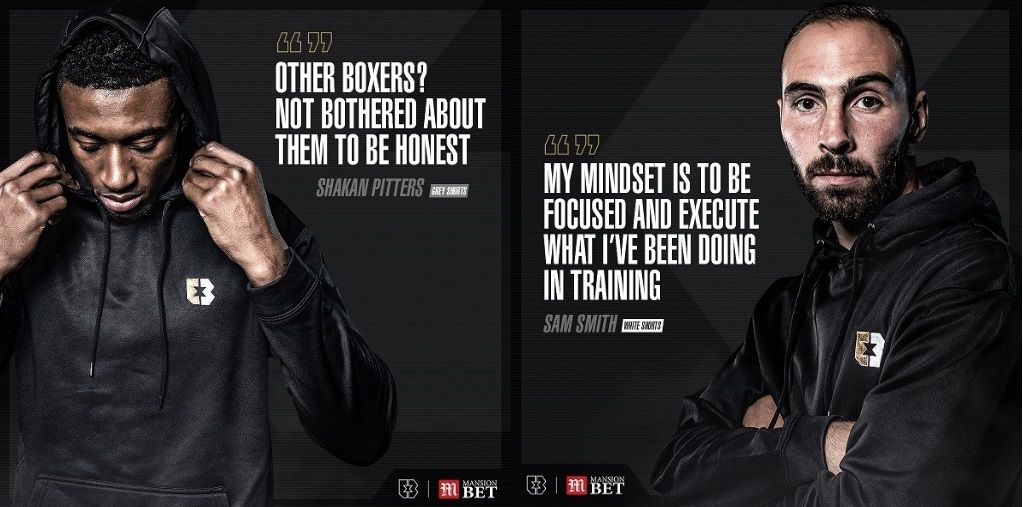 QF3: Shakan Pitters (7-0) vs Sam Smith (5-1)
The two tallest meet in the first stage, which will likely lead to a very technical battle that could see-saw back and forth. Whoever finds their range first could win the battle of the jabs to outpoint the other.
This is probably the most evenly-matched fight of the tournament and one that should be a great fight for the purists. Pitters has been quietly mooted as the tournament favourite.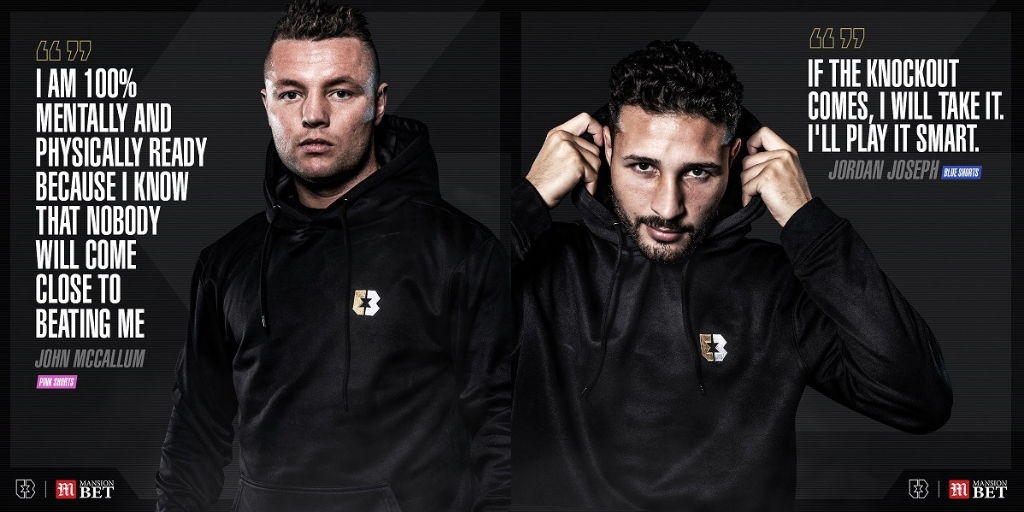 QF4: Georgii Bacon (1-1) vs Jordan Joseph (7-2-1)
Dublin-born Scot, John McCallum, a multiple national amateur champion and British challenge belt professional titlist withdrew from the contest through injury so in steps Cheshunt's Georgii Bacon, an even bigger 'Wild Card' than Horsfall with just two fights on his ledger and the only one of the octets to not possess a winning record.
The 23-year-old was unlucky to face unbeaten Nottingham-based pole Sebastian Slusarczyk in his second pro fight when he was caught clean very early on and couldn't recover, stopped within the first minute of their April 2018 fight.
It will take a big ask for Georgii to bring home the Bacon in the last of the quarter-finals when up against a man that trains with Don Charles and Frank Buglioni, has won a Southern Area title eliminator against fellow Ultimate Boxxer contestant Darrell Church and has shared the ring with Olympian Joshua Buatsi.
Predictions
QF1: Joel McIntyre (17-2) vs Darrel Church, (7-2-1) vs QF2: Sam Horsfall (2-0) vs Dec Spelman (12-1)
SF1: BBN's semi-final predictions are that the two most experienced fighters will meet in the first of the penultimate stages. McIntyre and Spelman are likely leading as the bookies favourite but only one of them can go through to the final in what could be the best fight of the tournament if it materialises.
QF3: Shakan Pitters (7-0) vs Sam Smith (5-1) vs QF4: Georgii Bacon (11-1) vs Jordan Joseph (7-2-1)
SF2: Pitters looks a strong favourite to win the entire tournament and it seems almost a given that Joseph will advance over last-minute stand-in Bacon, but anything can happen in this format.
FINAL: Looking at the line-up, it appears to be a three-horse race between McIntyre, Spelman and Pitters, but only two can make the final. Pitters, we feel, will make it there over Smith, McCallum and Joseph, but deciding between McIntyre and Spelman, if they actually get there - one of them surely will over Church and Horsfall - is the hardest choice, but McIntyre just seems to be the safer bet.
WINNER: With youth, range, athleticism on his side, BBN pick Pitters to be crowned the Ultimate Boxxer in a final with McIntrye and leave with the Golden Robe, but for the favourites to reach the final and win expectedly very rarely happens in these tournaments, so expect a suprise at some point.
Love Island's Idris Virgo (2-0) appears on the undercard as he takes part in his first appearance in the ring since his stint on TV's most popular reality TV show.
The life-changing £50k prize money and the newest honour in boxing – the sought-after golden robe bestowed personally by Ricky Hatton, await the winner of the ground-breaking new tournament that mixes sport with youth culture and entertainment, with Britain's biggest DJ Charlie Sloth in attendance alongside many other VIP guests.
Founded on a desire to make the professional game more accessible for boxers and fans alike, Ultimate Boxxer II will be shown on multiple platforms for all generations, with live coverage on Facebook via UNILAD from 8.15pm, before going live on Freeview on Channel 5Spike from 10pm.
Follow Ultimate Boxxer on Twitter: @UltimateBoxxer
Follow Ultimate Boxxer on Instagram: @UltimateBoxxer
Follow Ultimate Boxxer on Facebook: Ultimate Boxer Official Facebook
Follow Ultimate Boxxer on YouTube: Ultimate Boxxer Official YouTube Channel
Ultimate Boxxer partners with: UniLad, Spike, MyProtein, Ticketmaster, AXS, Voltarol, Indigo at The O2