JE Promotions have unveiled their next show at North Notts Arena on March 25th – a seven-fight card featuring popular local cruiserweight Darren Snow and two exciting young debutants.
'High Stakes' will be the fourth JE Promotions event at the 750-capacity venue and the first of 2017.
The events have steadily built up since their first show on the same March weekend last year when the clocks go forward and British Summer Time officially begins.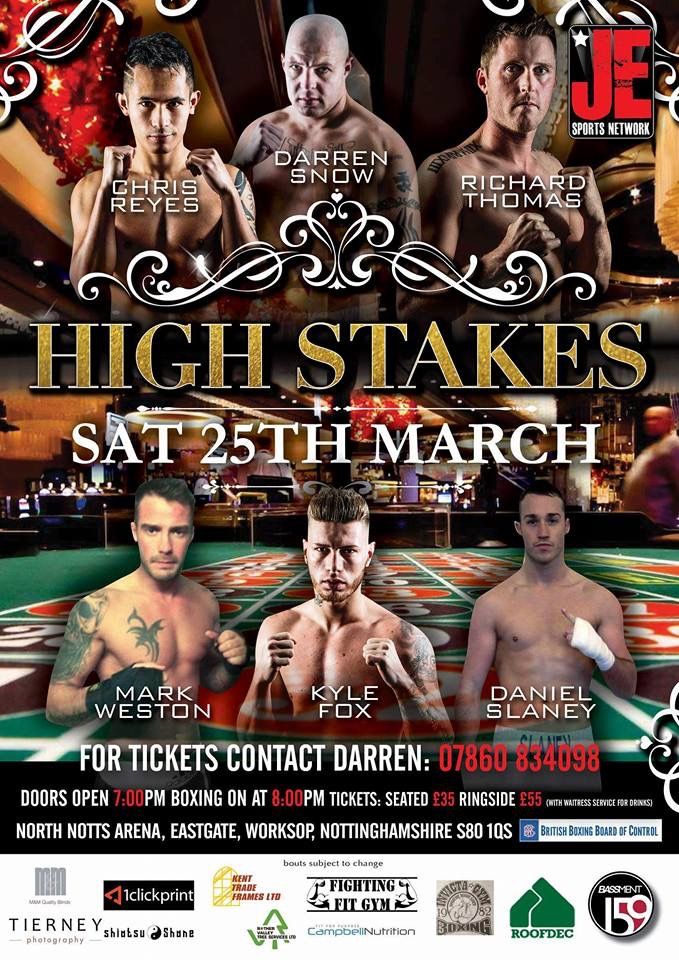 Headliner Darren Snow (4-8-1), known as the 'Road Warrior', will be looking for his fifth career win in his 16th pro bout.
The 34-year-old cruiserweight from Dinnington has a big following and is yet to be beaten at the East Midlands location which has become known as a fortress to his army of fans.
Snowy showed off a trimmer, lighter physique in his last bout at home against light-heavyweight Richard Harrison from Surrey.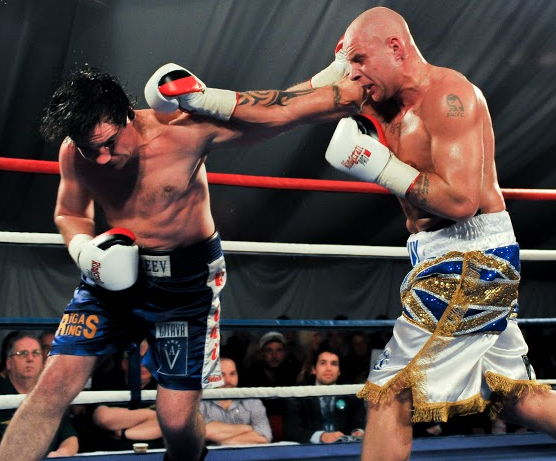 The former unlicensed champion will be eager to continue his winning streak in front of his home fans at the North Notts Arena against an opponent yet to be confirmed.
Light-heavyweight Richard Thomas (4-1) will enter into his sixth paid contest off the back of four straight wins.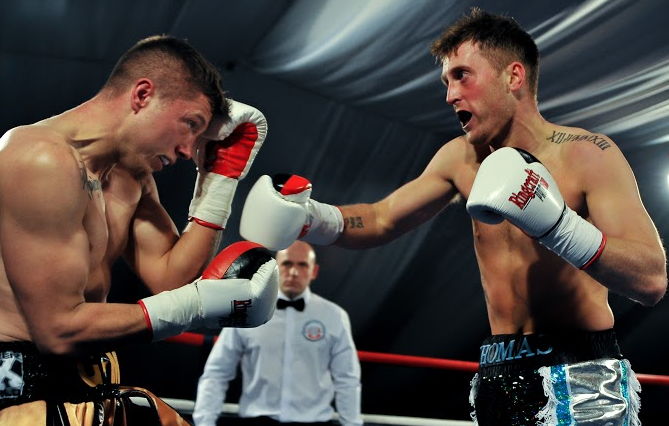 His solitary loss was on his debut back in 2013 but has since reeled off two successive stoppages followed by two consecutive points decisions.
His previous bout in November 2016 was far from conclusive, however. A lively and enthused Curtis Gargano (0-24-1) came forward and managed to roughhouse the 31-year-old from Doncaster to limit his boxing ability. Officiating referee Kevin Parker narrowly handed the victory to local lad Thomas by one point scored at 39-38.
The six-footer has yet to have his opponent named.
Another Doncaster boxer will be on display on the last weekend in March in the form of 31-year-old light-heavyweight Daniel Slaney (7-1-1).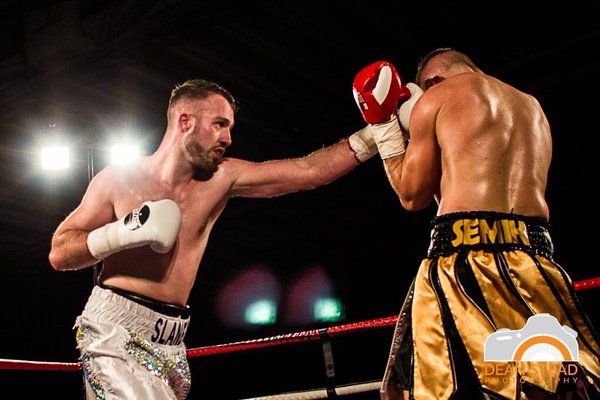 The southpaw, signed to Stefy Bull, will make his debut appearance on a JE Promotions show with a view to getting another win on the record and continuing the impending collision course for the vacant Central Area title with the aforementioned Thomas.
Leeds lightweight David Zubrzycki (1-0), 21-years-old, enters into his second paid contest after successfully making it through his pro bow against Margate's Ricky Leach (2-12-1) last November.
Two exciting debutants will be in action on the night with ex-army boxing champion Chris Reyes (0-0) and Yorkshire amateur boxing champion Kyle Fox (0-0) each making their pro bow.
Reyes is a flyweight from Chell, Staffordshire, originally born in the Philippines, and Fox is 23–year-old welterweight from Doncaster.
---
For tickets to the show, visit https://www.facebook.com/JEsportsnetwork/ or call 07539 171160
Follow JE Promotions on Twitter @JESportsNetwork