Bethnal Green's Jamie 'No Pain No Gain' Arlain (4-0)
British Challenge Belt Lightweight Champion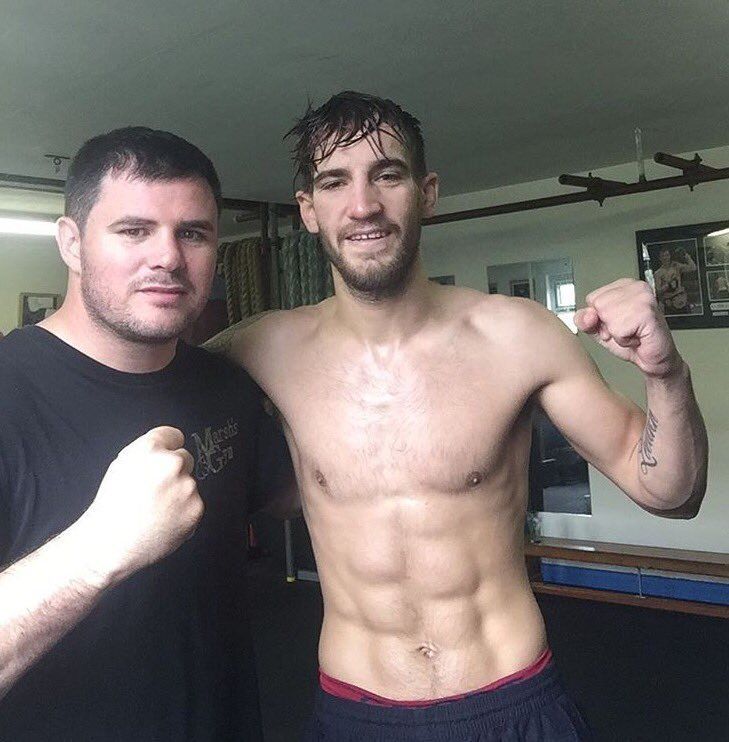 "I took a week off after my last fight to relax for a bit. I got great feedback from everyone afterwards. All the people that came to watch me said it was a quality fight and that I looked different class!
I'm really pleased to have got the stoppage and now everyone's looking forward to the next one. Hopefully I'll sell more tickets to the next fight but still waiting for a fight date.
After that last fight, I was buzzing to get back in the gym and now that I'm back in the gym, I just want to get back in the ring!
I've been in the gym with Matt Marsh all through December just ticking over and learning, doing a lot of technical bits and pieces.
I've also been spending my time with the family and enjoying Christmas. I stayed in on New Year's Eve and just had a quiet one with family. It was nice to get out for a run with a clear head on New Year's Day.
I'm itching to get a fight date, it's hard when you're seeing other people talking about their next fight when you haven't got one.
It's harder to get motivated or focused in training when there's not a date on the horizon to aim towards. I'm keeping fit all the time because I'm getting good sparring opportunities. I'm sparring Lenny Daws throughout January to help him get ready for his European title fight in February.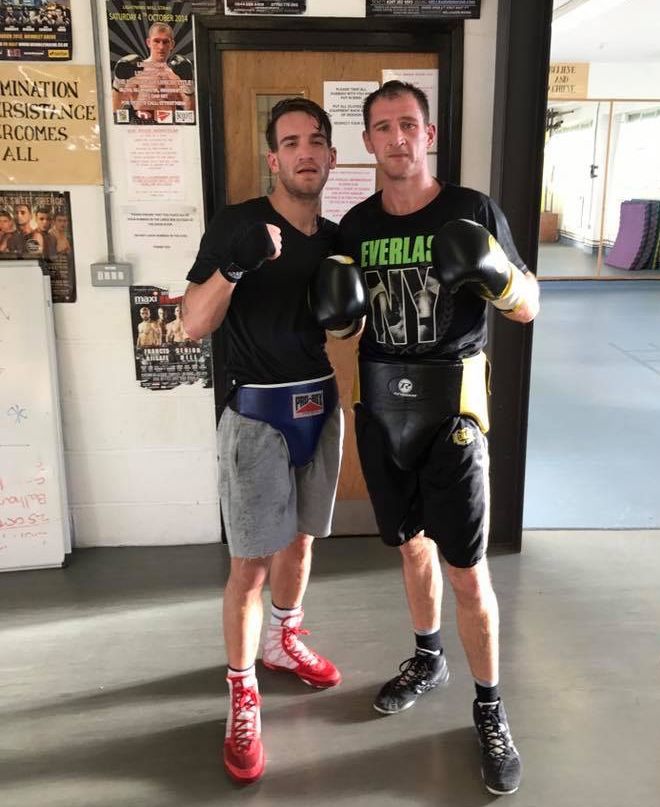 My goal for 2017 is to finish the year on an English title eliminator or even an English title fight.
I spoke to Steve Goodwin this week, talking about potential fights that could happen and some of the names that were thrown around were Jimmy Cooper, Michael Devine, Sohail Ahmad, among a few others. However, nothing has been firmed up yet.
I'm happy to take a 50-50 fight for my next fight, no backwards step, just want to keep moving forward.
Looking back on 2016, my favourite fight was the Frank Buglioni v Hosea Burton fight, last December. Really pleased for Frank, I've known him since the amateur days.
Looking ahead to 2017, I can't wait to watch AJ v Klitschko; not sure who wins that one. Also, Haye v Bellew; really looking forward to that one!"
For tickets to the next fight, please contact 07528 663 629
Follow Jamie Arlain on Twitter @arlain_jamie88
Jamie Arlain would like to thank his sponsors Pro-Dec and Nu-Maintenance and Agent Tim Rickson
---
Peckham's Johnny 'The Pexican' Garton (19-1-1)
English Welterweight Champion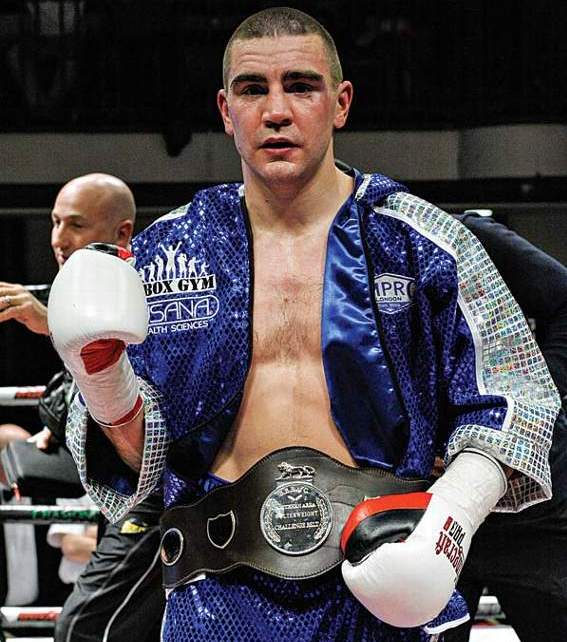 "Just been ticking over during December really, working on a few bits in the gym that I needed to work on.
I've been eating well over Christmas but my weights been maintained with the training so nothing to worry about!
I spent New Year's with the family at my uncle's house, it weren't a late one.
I've not got a fight date yet but been told it could be March, so I should know by the end of the week, hopefully.
I don't like to get involved or look into it too much, there's so much talk that goes on that it gives you a headache in the end; so I stay well out of it, just tell me when and where and I turn up!
I just concentrate on my training and fighting. I'm happy for all the other boys when they get their fight dates confirmed but you get a bit jealous when you're still waiting for your own.
I'm always ready in the gym, just got to get a couple of Christmas pounds off still!
I vacated the English welterweight title on advice of my management; they ain't led me wrong so far. We will be going for more titles and looking at Inter-Continental belts as they give you a world ranking, plus they look good!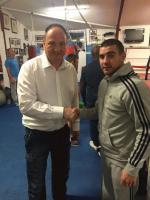 My plan is to go for the British title by the end of the year; basically waiting for Brad [Skeete] to vacate (as we're teammates) and he's got two defences left – one voluntary and one mandatory.
In other fights, I'm looking forward to watching Haye v Bellew in 2017. I think that Haye has got too much power in that fight.
It's all about the heavyweights this year obviously, and I'm looking forward to the Joshua v Klitschko fight as well. I think that fight all depends on how Klitschko has aged. He's got dynamite in his hands, seriously packs a punch, and if Joshua walks onto one then it could be all over. Joshua is quite static so, unlike Fury, he could be there to be hit.
Carl Frampton v Leo Santa Cruz should be good, I think Frampton nicks it again. In the first fight, I thought Cruz would nick it because I thought it was just too big a step up for Frampton but luckily he proved me wrong.
I should have my next fight date in a week's time so keep an eye out on social media for the announcement."
For tickets to the next fight, please contact 07904 501 921
Follow Johnny Garton on Twitter @Johnny_Garton
Johnny would like to thank his sponsors PSD South East Ltd and Hadley Scaffolding and Masons Scaffolding
---
West Ham's 'Lethal' Lucien Reid (5-0)
Former ABA Elite Champion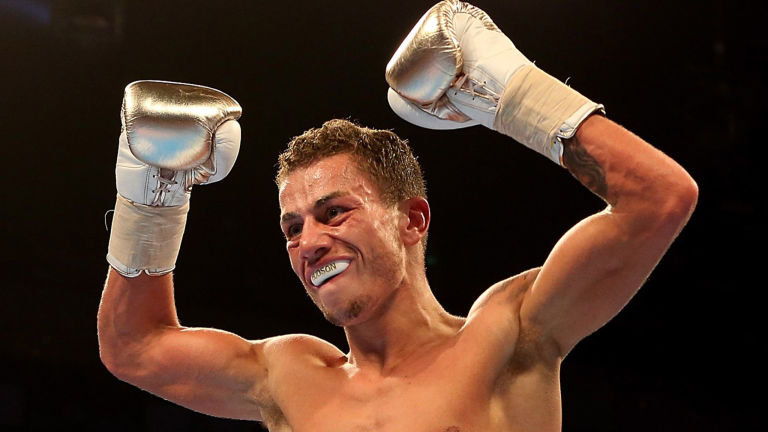 "December has been good; I've been training non-stop and learning new techniques from my Adam Booth. He is very technical and we don't just practise single shots, it's all combinations and everything I throw is to set up the next shot.
I've been training all throughout the Christmas period and doing my runs. It's not been intense fight training, just ticking over, keeping busy, and learning.
I have been relaxing as well, you don't want to burn out, you have to peak at the right time. I was able to eat Christmas dinner this year! Last year, I boxed at the Copper Box Arena in my fourth pro fight on January 30th so could only eat the turkey and vegetables and nothing else.
For New Year's Eve, I went to out with a few pals to Lovejuice just around the corner from me in E8. I spent the all day on New Year's Day with my son.
I haven't got a fight date in the diary yet but we are looking at February for the next one. It will be live on BT Sport, which is one of the biggest platforms there is.
I haven't set myself the goal of winning titles this year. I've got a three-year plan but I'm still only 23-years-old with only five fights in two years, so I just want to fight as much as possible and gain as much as experience as I can.
I still haven't gone past four rounds yet, although I've been doing 10-rounds with Mitchell Smith and Ryan Burnett in the gym.
2016 was a good year for boxing, my standout fights were Jorge Linares v Anthony Crolla and Anthony Crolla v Ismael Barrosa.
This year, I'm looking forward to seeing Anthony Joshua v Wladimir Klitschko. I train with Richard Towers and he's sparred both AJ and Klitschko. He said that Klitschko's jab is as strong as any heavyweight's right hand."
For tickets to the next fight, please contact 07577 716 330
Follow Lucian Reid on Twitter @LucienReidy
Lucien would like to thank his sponsors Powerday, R&A Haulage, L&O Meats, Train2Win and Elite Karate