Predictions for Lee Selby v Josh Warrington
Welshman Lee Selby (26-1) puts his his IBF World feathweright title on the line this weekend against Josh Warrington (26-0) at Elland Road.
The champion will be heading straight into the lions' den in Leeds where Warrington will get the home advantage despite being the challenger to Selby's IBF crown.
Selby tackles his domestic rival in the sixth defence of his belt, which he won in 2015 against previously undefeated Evgeny Gradovich, in a fight that has been building for many months.
After many months of trash talk, boasts and bad blood, BBN asked their panel of experts for thier take on the tasty all-British showdown this Saturday. Read on to see who they are backing to win - 'Lightning' Lee or the 'Leeds Warrior'.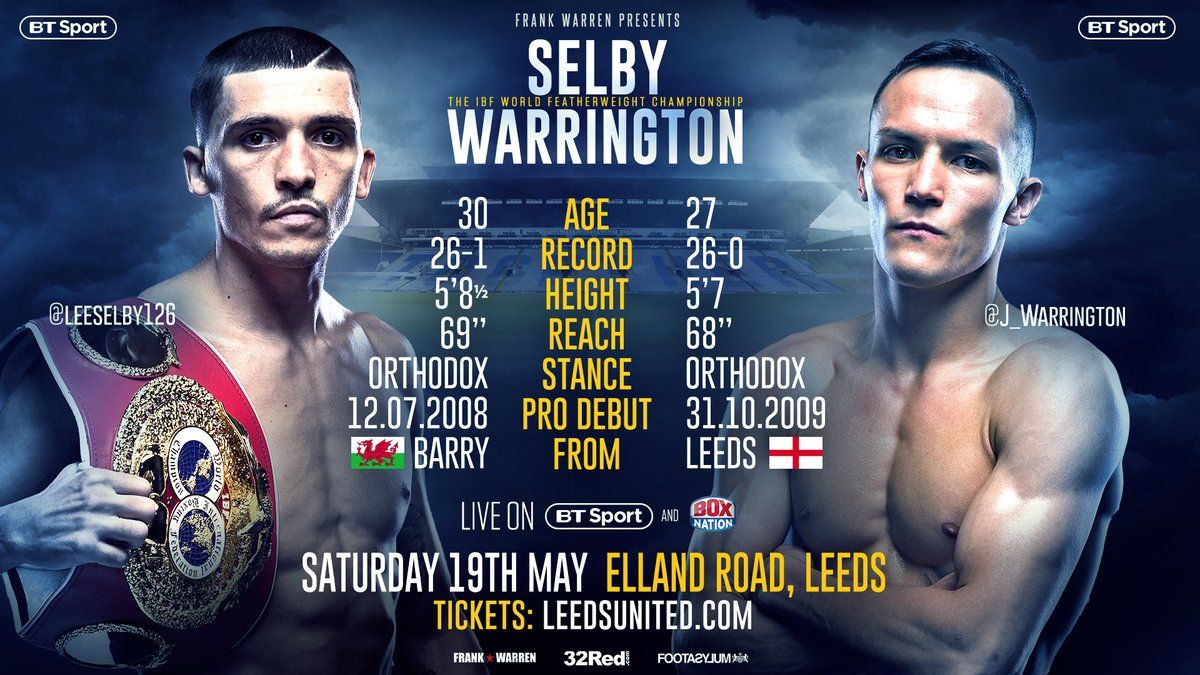 ---
Jamie Arlain Unbeaten lightweight and British Challenge belt lightweight champion
"I really fancy Selby for this one, actually one of my favourite fighters right now.
He has great hand speed, good movement, I think he's on a different level to Warrington and will be too much for him."
---
Kevin Campion Matchmaker and Promoter at Goodwin Boxing
"I think it will be Lee Selby via late stoppage or a wide points decision.
I think Selby will be too fast, too slick, too good and will cruise to a comfortable win."
---
Steve Wood Manager and Promoter at VIP Promotions
"I'm bias as the manager of Josh, but I strongly believe we have got the timing right. We could have had this fight a few times over the last few years but patience is the key and I think the delay has giving us time to grow into a strong featherweight and with Lee keep struggling to make the weight is an advantage.
My thoughts are a late stoppage win for Josh!"
---
Qais Ashfaq Unbeaten bantamweight
"Selby points for me mate, think Warrington will come on late but it'll be too late by then."
---
---
Carl Greaves Promoter at Carl Greaves Promotions and former Midlands Area and WBF World super-featherweight champion
"I think Selby will win on points.
Warrington will have his moments and won't stop coming forward but Selby is very slick and got an excellent jab.
This is a very good fight."
---
Miles Shinkwin Former Southern Area light-heavyweight champion and English and British title contender
"I think Selby on wide points.
He's more than a level above Warrington, who is a very good fighter , but Selby, I believe, can be a bit special."
---
Tim Rickson Sports Agent and Editor of British Boxing News
"I haven't seen Josh perform live, but I have seen Selby and he was a special talent to watch.
I like how he switches effortlessly from body to head, his movement is obviously very good, and he has a strong confidence in his flashy style.
Neither of them have many knockouts on their resume but Warrington has stopped two of his last three opponents and Selby has KO'd one of his last three victims, but he also had Jonathan Victor Barros over in the last round in his second to last fight.
I think Josh comes forward and threatens early on, but Selby should get into his rythm and box clever to win on points."
---
Chris Glover Boxing Journalist
"For me, this fight is tailor-made for Lee Selby.
Warrington will put pressure on early, as that is his style, and may take some of the early rounds, however, I believe when Selby adjusts to Warrington's pressure, he will let his shots flow with everything coming off his excellent jab.
Selby, for me, has better footwork and range advantage, which I feel will be an integral part of this fight. If Warrington is chasing the fight and begins to take risks, he could possibly get stopped in a similar way Evgeny Gradovich did."
---
Jack Jacobs British Boxing News Contributor
"A close encounter, I believe Selby with have the edge in boxing ability and nick the win on points, some classy exchanges in the first half of the fight and Warrington will unravel towards the later rounds."
---
Joe Neale Boxing Agent
"Based on boxing skill, it should be a clear win for Selby. But with Leeds crowd behind Warrington and Selby maybe staying at the weight too long, it might just be Josh's time.
However I'm going with a Lee Selby close decision win."
---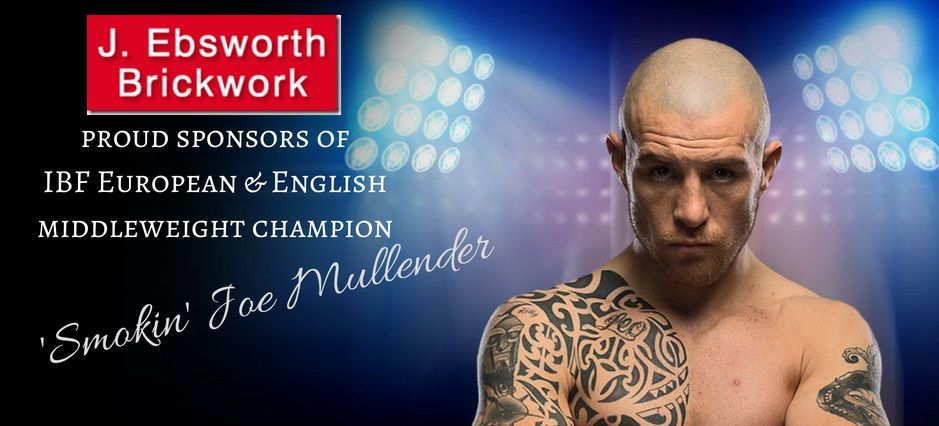 ---
Sergio Michael American guitarist, songwriter and actor
"The battle for the IBF featherweight title looks to be a lively one. Though Josh Warrington sees himself fulfilling a destined win over the champ on the 19th, I think it is far more likely that the five-time defending Lee Selby wins by a close decision."
---
Sam Jones Joe Joyce Manager
"I expect Warrington to put Selby under a lot of pressure but it won't be educated enough to trouble the champ, in my opinion, and Warrington also lacks the power to trouble Lee.
I expect Selby to win via UD or even a late stoppage."
---
Anish Parekh British Boxing News Contributor
"Buoyed by a raucous Elland Road crowd, I expect Warrington to start quickly, snapping out his jab and following it up with hooks to both the body and head.
The more methodical Selby, may be rattled during the early exchanges, but will begin to time his overzealous foe. Using intelligent movement and his judgement of distance to land spiteful counter-punches that begin to take the steam out of Warrington's work.
As the bout draws to a close, both men will have their successes, as they attempt to impress the judges.
My hunch is that Selby raises his game against better opposition and will relish his moment on the big stage. Eventually his more accurate work will leave a greater impression on the judges, as he squeeks past, with a razor thin decision."
---
Joseph Siza British Boxing News Contributor
"Warrington seems to be improving fight by fight and will have the Leeds crowd fully behind him but I cannot see anything other than a Lee Selby victory this Saturday night.
Both fighters aren't the biggest punchers so I fully anticipate this one to go the distance - I believe the first half of the fight will be fully dictated by Selby, with Warrington firing a last chance saloon spurt in the final few rounds. Selby however I feel will be too skilful and too experienced for the Leeds man.
This should set up a Frampton v Selby showdown at Windsor Park this summer."
---