Predictions for the Anthony Joshua v Joseph Parker unification fight
Wales plays host to a history-making fight this weekend when two unbeaten heavyweight world champions put a combined four world titles on the line at the Principality Stadium in Cardiff.
WBA Super, IBF and IBO heavyweight champion Anthony Joshua (20-0) and WBO world champ Joseph Parker (24-0) will go head to head in a momentous unification fight this Easter weekend.
It was over 30 years ago in 1987 when two unbeaten world heavyweight champions last met in the ring when Mike Tyson defeated Tony Tucker on points in Las Vegas.
Joshua is the heavy favourite and claims that the experience of 80,000 fans in a stadium will be too overwhelming for the Kiwi to handle.
BBN had to defer to their reliable panel of experts to pick the winner:
---
Dan Blackwell Middleweight
"I think for the first few rounds Parker will look good and keep busy, staying away from Joshua. After that I think he will start giving things away and will get clipped. Parker will panic and try stay away from Joshua, which will just make him more vulnerable.
I think Joshua will stop him in the fifth but he won't have it all his own way and it may turn in to a bit of a scrap."
---
Miles Shinkwin Former Southern Area light-heavyweight champion
"It's an interesting one. If Parker shows any weakness the first time AJ lands, then he'll swarm him and it could be over early. If he smiles and shrugs it off, then it could get interesting.
Smart money says AJ second half of the fight."
---
Anesu "Bad News" Twala Unbeaten lightweight prospect
"I expect Parker to try to take Joshua into the later rounds and test his stamina and chin under fatigue.
Joshua is going to win almost all of the first half of the fight and because Parker is durable and moves well for a heavy, I expect it to be a wide Joshua decision or late stoppage."
---
Steve Wood VIP Promotions
"I'm going for a Joshua KO in round-eight.
I think Parker is a good boxer but eventually the size of Joshua, who can also box a bit himself, will eventually tell."
---
Tim Rickson Sports Agent
"Despite remaining unbeaten with 20 KO's from 20 fights, AJ has looked beatable in his last few fights.
Reports from sparring partners is that he has worked on his flaws and will be a lot more agile and less robotic in this history-making fight.
Joseph Parker is the clear underdog, but any unbeaten world champion deserves respect, so AJ will require caution in the opening segments of this bout.
The experience will be like nothing else Parker has ever come across when 80,000 fans are cheering for the other guy to win.
I think the occasion will get to the Kiwi and, despite his good feet and movement, I fully expect AJ to win in the first half of the fight."
---
---
Kevin Campion Matchmaker and Promoter
"I think it will be a cagey opener for a couple of rounds. Both will be aware of the others power but expect it to start to open up about round three-four.
I think Joshua will win by stoppage between rounds six-eight. Home advantage will help, but I do think there will be at least one scare during the fight where AJ will be caught and have to hold, but he will overcome and get the stoppage mid-rounds."
---
Jack Jacobs British Boxing News Contributor
"A late stoppage for AJ.
I don't think Parker has enough, physically, to finish AJ off, I can see rounds three-five, being highly competitive, but after the seventh, AJ will prove to be too much for Parker."
---
Lewis Calvert @BigWriteHook
"The crux of this fight will come down to two things: the durability and power of Joseph Parker.
We already know what Anthony Joshua brings to the party – nobody has been able to withstand AJ's raw power in his 20 fight, 20 knockout career. We also know when Joshua gets knocked down, just as he did against Wladimir Klitschko, he gets back up.
One distinct possibility is, much like AJ's performance against Charles Martin, I could easily envisage the Brit blasting out another World champion inside the first few rounds, which spells trouble for Parker.
On the other hand, the Kiwi carries good power of his own and should he be able to run for the first half of the fight and tire Joshua out, as well as land a few decent shots of his own, he may be in with a small chance. However, with all expectation on the knockout, I will be going for Joshua on points. Parker has been the distance a few times before and taking the fight into the latter stages is his best possibility of winning the fight.
I expect Parker to be heavily outpointed, but to give it a push in the final two rounds without success. Joshua to win by eight rounds or more."
---
Niall Doran Boxing News & Views Editor
"Joshua – round-eight!"
---
Sergio Michel American musician and actor
"In general, I believe Anthony Joshua vs Joseph Parker will be a good fight. Whoever the winner is on the March 31st should fight Deontay Wilder in the fall of this year to unify the WBC, WBO, WBA, IBF and IBO belts.
Whoever emerges victorious after that, then should go on and defend versus Tyson Fury to solidify the claim to legitimate undisputed heavyweight champion. If The Ring Lineal belt was somehow able to be on the line, even better!
Now, specifically regarding Joshua vs Parker on March 31st, I expect Joshua to hurt Parker early and coast most of the fight; but by the fifth-round or so, Parker will gain the upper hand and score a stoppage to retain the WBO belt and become the IBF, WBA & IBO heavy weight champion!
Judging by his character, I believe Parker will rush into a match with Deontay Wilder, with Wilder winning that bout narrowly. I then can see Wilder vs Fury in the UK in late 2019 to settle who's #1 among the big men."
---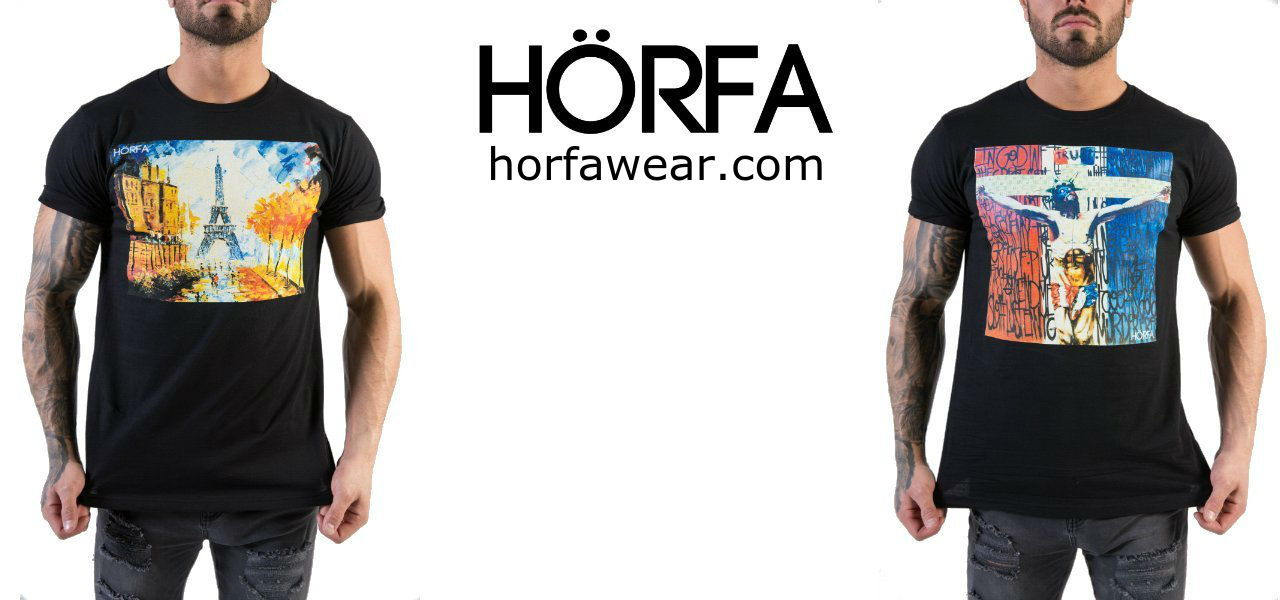 ---
Shannon Courtenay Southern Area amateur champion and International gold medallist
"I think this is a harder fight than people realise and Joseph Parker isn't getting the credit he deserves, he's a very tough durable fighter who's looking in the best shape of his career but I do believe Joshua beats him, but he wont go down without a fight.
Parker has very fast hands for a heavyweight, but I think he'll leave himself open when he slows down during the later rounds and Joshua will exploit him with his knockout right hand.
I predict a KO by Joshua between rounds 8-12."
---
Chris Glover Boxing Writer
"Joshua vs Parker is a better fight than what people give it credit for. I don't think we've seen close to the best of Joseph Parker. He's got some very good attributes such as his speed and his work on the inside which could cause Joshua some issues.
I think Joshua's jab and uppercuts will be the key to victory on Saturday night. Joshua has a good jab and I believe in the later stages of the fight Parker could walk on to a big uppercut. It will be interesting to see if Joshua attempts to slow Parker down with body shots and force the stoppage that way.
My prediction is a late stoppage for Anthony Joshua."
---
George Lacey Sky Sports
"I love it when two unbeaten fighters swagger into the ring on fight night, thinking and often knowing, that they can't lose.
However, as much as WBO world champ Joseph Parker will offer a sterner test of WBA Super, IBF and IBO heavyweight champion Anthony Joshua (20-0) than Carlos Takam managed, I can't foresee an upset Saturday night in Cardiff.
Though what I think will start as a cagey affair, I think will unravel into a pretty comprehensive victory for Joshua - extending his career record to 21-0 while adding some more gold to the arsenal.
Parkers durability and footwork could make for a long-range bout for a few rounds but once AJ gets into his groove and sinks his missile of a right-hand down the pipe, I think we'll see yet another stoppage win in favour of Britain's own. Parker has never fought a man with the sheer stature nor boxing record of Joshua and under the lights in front of 80,000 fans, too.
All roads lead to a Joshua win and similarly to how Dillian Whyte's fight panned out just last weekend, I think Joshua will end this one between 6-8 rounds."
---
Joseph Siza British Boxing News
"Joseph Parker isn't coming over for a pay day - he is a game, tough competitor, who I believe has many attributes that could cause Joshua some problems. He's fast and can move well - but he is a small man in a division full of giants.
I expect Parker to put up a good fight but just believe AJ will be too much for him. A lot of people have given praise to Parker's punch resistance, but that is something I am yet to see in his fights so far. Getting hit flush by AJ is a completely different proposition to receiving punches off anyone Parker has fought thus far.
Parker hasn't impressed in his last couple of fights - but that can be put down to the styles of his recent opponents. AJ will meet him centre of the ring and pose as a big target, so we may see Parker land a significant amount of shots. With that being said, Parker will also be there for AJ to tee off on, and that is no sensible place for any heavyweight to be.
Prediction: AJ inside six-rounds."
---
Mickey Helliet Hellraiser Promotions
---
This article is proudly sponsored by HÖRFA