International Challenge Belt super-middleweight champion Paul Hilz (3-2) has been inundated with fight offers this year and his team are reviewing options to accept the right one, he tells BBN exclusively.
The 35-year-old's last outing was on September 23rd as he picked up his first belt in the paid ranks with a points win over Lewis van Poetsch (4-46).
Since then, he has stayed ready in the gym and the phone has been ringing off the hook!
He explained, "I've been ticking over and keeping the weight down, just generally keeping a base fitness and still sparring boys in the gym and keeping up with my runs.
"My team have had a few phone calls over the time with offers for fights but it's not been the right fight for us – my trainer's words not mine, but I appreciate his guidance and he knows his stuff."
Hilz, a former unlicensed fighter, is trained by Kevin Lilley and managed by Carl Greaves.
"Kev didn't actually tell me about the offers that were made until the following week after he had turned them down. We have had offers at light-heavy, which is no good to us.
"Two boys that I know well were offered to me; Box Nation offered the first fight but it wasn't the right circumstances at the time, another offer was on a Sky Sports show. I'd be buzzing to get on shows like that and if the fights were right, then my team would have taken them.
"Me being me, I would have taken those fights on those big shows but I trust and listen to my team. You don't play boxing so everything happens for a reason.
"There's been an exciting offer made at middleweight which means getting down in weight a bit but I can make the 160lbs just fine. It's still being talked about but that could come off, hopefully.
"We are still putting in plenty of work so who knows what's around the corner. The fact that the offers have been coming in means that the phone should keep ringing, hopefully. I'm ready anyway and my phone is never off!"
Hilz joined boxing late but took to the sport quickly, enjoying a successful stint in the thriving unlicensed boxing scene in Essex, winning 12 of his 14 fights and collecting the IBA British and European cruiserweight titles along the way.
In 2014, aged 32, he turned professional under Carl Greaves' management, kicking of his pro career with a shutout points win over Curtis Gargano in November that year.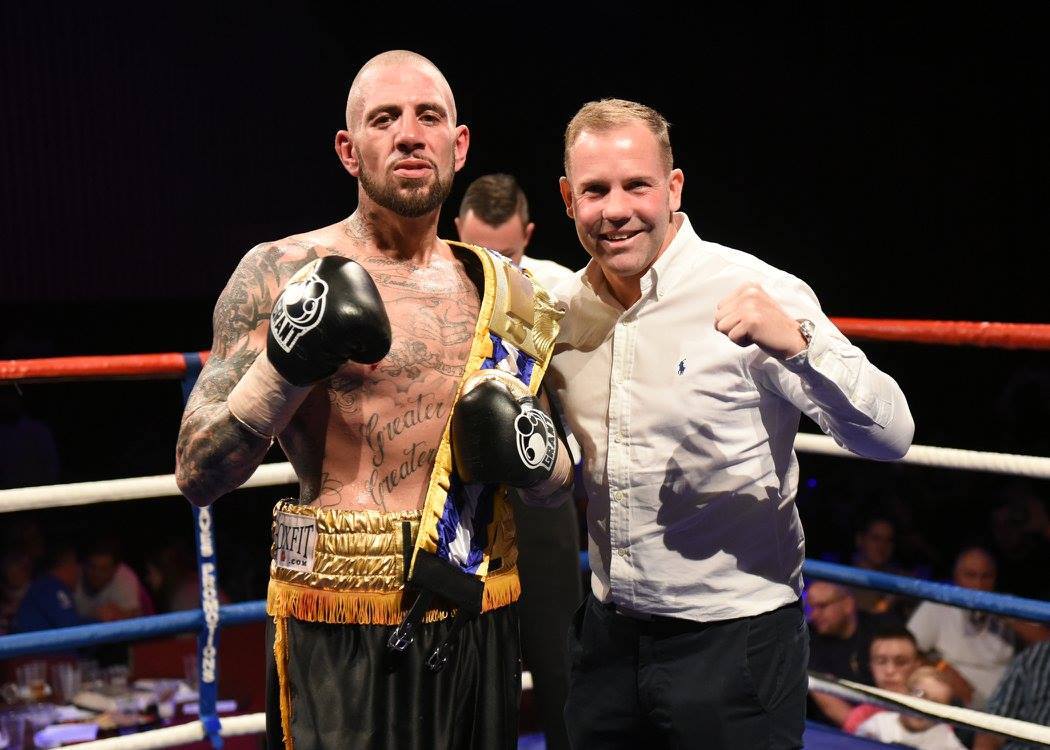 He moved straight up to six-rounders in his next fight but lost narrowly by one point to winning fighter Steve Cooper (2-1) in June 2015.
He bounced back with a win over James Conroy (1-8) four months later in his first eight-round contest in just his third pro bout.
He then dived into a British Challenge Belt fight less than two months later in December 2015 against Scott Douglas (2-3-2) but lost on points to the more experienced fighter.
Defeated but not deterred, Hilz came back to win the International version last September against 'Poochi' in his third eight-round contest.
He commented, "The only thing that's left for me to do would be to fight on a big stage, so the phone is there and, if I get the call, I'll pick it up."
He added, "I've got to thank Juice Kitchen in Chelmsford for the new sponsorship with my prep meals to keep my nutrition tip-top! And also thanks to all of my sponsors, without their help living this dream would be even more of a struggle – Fountain Fotos and Ripped Gym.
For tickets to the next show please call: 07956 723 636
To follow Paul Hilz on Facebook click here
Paul Hilz would like to thank his sponsors Fountain Fotos, Ripped Gym and PR Manager Tim Rickson