No Man is an Island – the Kelcie Ball story
Tamworth prospect Kelcie Ball tells Danny Flexen why he needs help to progress to the next level

Boxing, it has often been claimed, is the loneliest sport in the world. Brutal, individual competition aided to an extent by a support network, but with no real teammates. An honest, arduous endeavour that only fellow fighters can truly understand. Not only that but the sweet science may be the one athletic pursuit that requires many of its protagonists to become self-promoting entrepreneurs. Get up early to pound the pavements, work a full day in a regular job, go straight from the office or factory to the gym for training and, perhaps just before sleeping or tucking into one of your high-protein, low-fat meals, try to build your profile and sell tickets for your next fight. Few enter boxing for the money – a fool's errand if ever there were one – but those with a decorated amateur background can often attract the sponsorship necessary to become a full-time sportsman and employ experts to manage their social media and ticket sales. To take the other option, the harder road, requires a deep affection for the sport. Unbeaten Tamworth super-welterweight Kelcie Ball has that love, but the relationship is under strain.

"To be able to box full-time would be massive," the 8-0 prospect laments. "There's only so far I can take myself while working, the lads you're gonna fight when you step up, they'll be training full time so I'm at a disadvantage already. Some mornings I'm out the house at half -five, come back, have a shower and go to work; I have training, then by half-eight I'm in bed and that's life, five days a week. In all honesty, I also need help with maintaining a steady diet so I don't blow up between fights as I know that's no good. At the minute, my mum is preparing all my food and I'll weigh it out, but loads of boxers have help with [free or subsidised] pre-made meals from companies."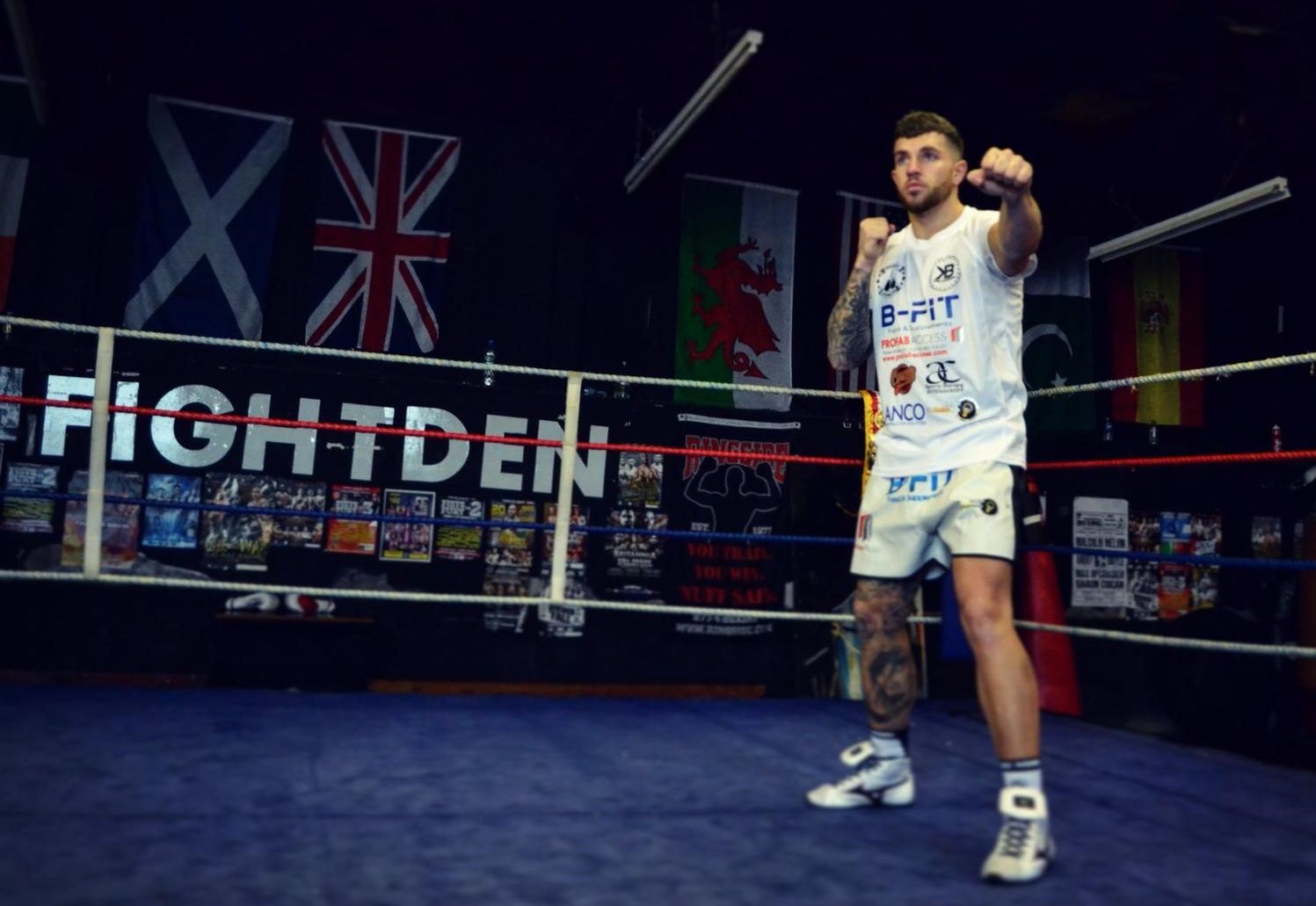 Daniel Dubois vs Ebenezer Tetteh results
Daniel Dubois vs Ebenezer Tetteh weights and running order
Denzel Bentley calls for domestic showdown with middleweight rival Mark Heffron
>

In spite of the significant graft, both in the gym and as a warehouse supervisor for Profab Access Ltd (who also sponsor him), Ball recognises the importance of raising his profile, ideally to a level that will make it impossible for additional wealthy backers and fans beyond his local area to ignore. With just 15 amateur bouts on his ledger and no major championships, Kelcie patrols Twitter and other social media platforms with regularity. This interview was the result of a poll that he first pitched to be a part of then lobbied hard to win. Each published reference, every video clip uploaded, brings him closer to the ultimate goal of a singular focus. It's a commitment that has already started to pay off.

"I've got a good couple of people who have been to all my fights and since I started training with Shaun [Cogan], they've seen progression and helped me," he explains. "So I've got three or four people who now sell a fair few tickets for me, so it's a good night out for them, they see a load of boxing and we all go out after and celebrate. I'm in a village in a small town, there are a few boxers from Tamworth now but I'm one that actually goes out and talks to everybody. I'm always on social media, pestering everybody non-stop. It's hard work building a profile but anyone who tweets anything to me, I'm usually the first to reply, Facebook friend requests, I'll accept anybody. And I'll happily drop their ticket off to them. I'm just a fat kid trying to get somewhere."#



Ah yes, the weight-loss. I had seen the 'before' and 'after' photographs on Twitter, the type usually reserved for advocates of Weightwatchers or Slimming World, Ball somehow resisting the temptation to proudly display an absurdly baggy pair of trousers that had purportedly once proved skin-tight. Raised in the small North Warwickshire village of Hurley (population under 4,000 in 2011), he was teased at school more for bearing a 'girl's name' – actually inspired by 1990s (male) US lightweight, Kelcie Banks – than his ever-expanding waistline. But when he stopped playing football and the boxing gym he began frequenting at 11 fell victim to a supermarket development, after he'd spent just six months there, the young Ball ballooned to 90kg (14st 2lbs), adopting a shape befitting his surname. He returned to the Noble Art, at Tamworth ABC, aged 14, but still scaled a hefty 75kg (11st 11lbs) for his vested debut. Following a long and frustrating struggle to get fights, Ball drifted away from the gym once he turned 18, pursuing a party lifestyle with impressive vigour and, once again, piling on the pounds. It was four more years before the music finally stopped.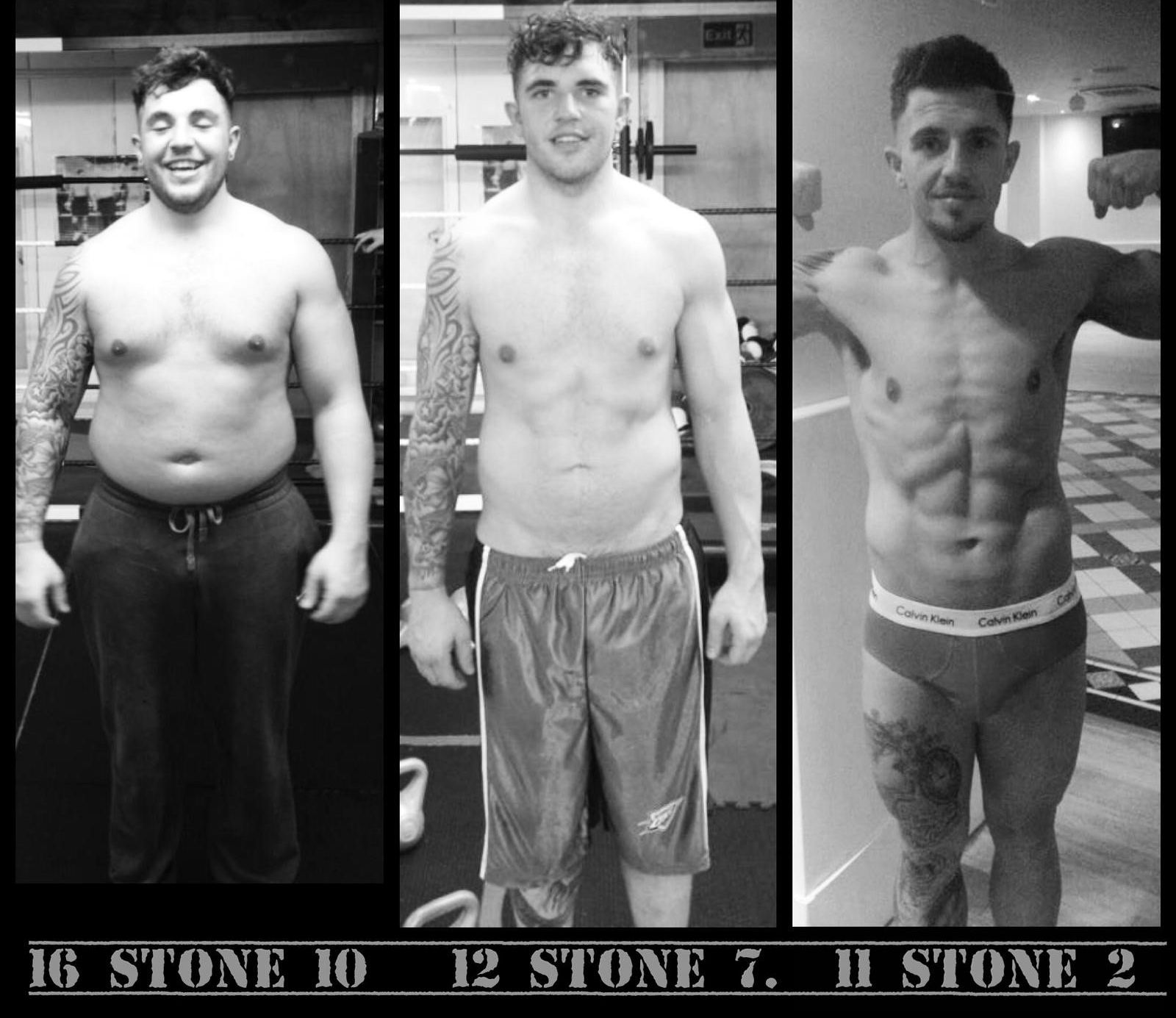 "The turning point was when I did my ACL [anterior cruciate ligament, in the knee] playing rugby," Ball recalls. "I had time off, got massive, went up to around 17-and-a-half stone. I thought the only way I'd ever lost weight and stuck to anything was boxing, and my old amateur coach at Tamworth, Carl Williams, had now turned over. Six months into training, the weight was flying off me.
"It's mad when you see the photos. Carl took the 'before' photo on my second day back in the gym, at 16st 10lbs. I thought, 'F*** sake, he's gonna take a photo and they will all take the p***, but after he took it I never saw it. I used to look in the mirror – having put nice clothes on – and I never used to think I was that big. The first time I saw that photo again was the night I'd passed my assessment to get my pro license, so by then I was 12st 7lbs. He took a photo and posted both on Facebook; my phone started going off. I opened it and thought he'd Photoshopped it, I couldn't believe it [the older image] was actually me! I made sure we did another on the night of the fight and I was 11st 2lbs."

In all, Ball had shed 90lbs in just eight months leading up to his professional bow. He now walks around between 12st 7lbs-12st 12lbs and when he scaled within the 11st super-welter limit for a Challenge title fight last September, he rehydrated to a whopping 12st 2lbs just 30 hours later. Canelo, eat your heart (and your fridge) out. He finished Danny Little in the seventh of eight rounds that night – one of just two stoppages on his record but both came in the only fights where he has weighed 11st or less. At a stocky 5ft 8ins, Kelcie is one of the shorter super-welters operating at domestic level – Liam Williams and Ted Cheeseman each have two inches in height on him, while Sam Eggington, Joe Pigford and Asinia Byfield are even taller – but his extra strength and lower centre of gravity are undoubtedly advantageous.



"I don't diet out of camp, I do whatever I want," he reveals, although vowing this would change should he get the opportunity to train full-time. "It's not easy to get under 154 [lbs, 11st]. Danny Little said about our weigh-in, 'I'd seen you fight before and I thought I was in for an easy night and I was gonna win a Challenge title, but you was massive, like a different lad.' I was a lot bigger and stronger."

Little would go on to upset unbeaten Jordan Clayton five fights later but has a losing record, as do all of Ball's victims. In fact, the combined record of his opponents at the time he fought them is an eye-wateringly awful 47-441-27 (4) and three had achieved no victories whatsoever (and still haven't). Ball could offer easy excuses for this inverted murderer's row – his lack of amateur experience, his advanced age when turning over and his lack of major promotional investment to pay for superior opposition – but he mostly eschews that approach, insisting that he desperately wants tougher challenges, and has done since leaving Williams for Cogan a year and four fights ago.

"I want to step up and I was always asking to do that, with Carl especially; I want to test myself," he affirms, passion replacing his laidback manner for the first time during our talk. "Shaun also said we need to build it slow – and promoters like me boxing on a home show because I'm selling £6,000-7,000 worth of tickets for them; of course they do. I don't know if they've been asked for me to box whoever and they've turned it down because they want me on a home show. If I could be my own manager I probably would."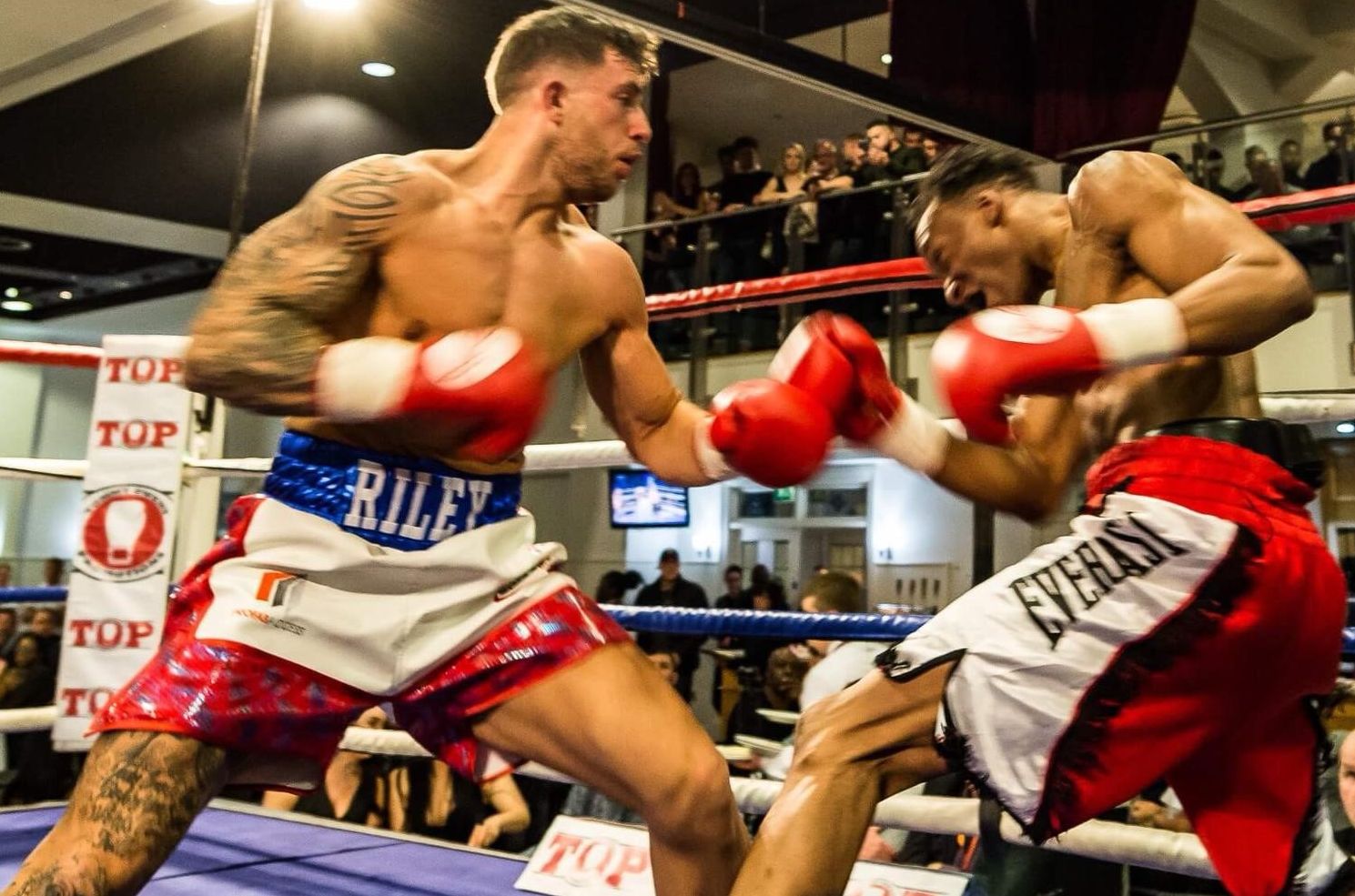 One senses he already has enough on his plate; figuratively speaking. Another keep-busy fight is next, on the previously postponed March 24 show in Birmingham topped by Frankie Gavin, but the one after that should be a vacant Midlands Area title fight, against 9-1 (4) Brummie hopeful Ryan Kelly. The pair have sparred numerous rounds together and despite Kelly's superior amateur pedigree, it looks an evenly matched contest. At 26, Ball may need to put his foot on the accelerator pedal in 2018 if he is to flourish at top domestic level and beyond.

"I never really had any ambition to turn over when I went back to Tamworth," he admits. The youngest of three siblings, Kelcie still lives at home with his parents, a warehouseman father and a mum he describes as "Superwoman" for combining supporting her son with a role as a live-in carer. "Carl said I was sparring well, the weight was coming off and he asked if I wanted to give it a stab. I wasn't sure if I was ready to put all that time and effort into it again, so we said we'd see how it goes. And now I'm 8-0.
"This year I definitely want that Midlands title, then wherever that can progress me I want to go. If I'm only ever gonna be at a certain level I'm ready to give it up, I'm not going through all this to come unstuck at a low level. I wanna get everything out of the sport that I can."

Kelcie Ball has already lost over a third of his bodyweight to become, in many ways, twice the man he was before. Given how far Ball has progressed while simultaneously holding down a demanding job, it's easy to envisage a rapid rise should he get the opportunity to devote himself fully to the sport that has kept him on the right path and away from the bars and takeaways. Everyone deserves the chance to explore their full potential; Ball has taken some lengthy initial strides, let's just hope he gets some help to cross the finishing line.