Tyson Fury returns this weekend and fellow unbeaten heavyweight Nick Webb gives his view
Unbeaten heavyweight Nick Webb (12-0) took time out to talk to BBN about Tyson Fury's (25-0) return against Albanian Sefer Seferi (23-1) this weekend in Manchester.
'The Gypsy King' will face 'The Real Deal' at the Manchester Arena on June 9 in his first fight back since dethroning long-standing champion Wladimir Klitschko over two-and-a-half years ago in November 2015 to become Britain's only third Lineal heavyweight champion in history.
After such a long hiatus and battles with drink, drugs and depression, we asked fellow undefeated heavyweight Nick Webb, 30 from Chertsey, for his unique and insightful view on the second coming of Tyson Fury.
---
On his return:
"He looks like he's grown up a bit since he was last active. He's a bit more media savvy now, not answering questions on his past or biting back like he used to do.
"He claims to be in the best shape of his life, he says himself that he's fitter and sharper than ever before, so it'll be interesting to see how he performs.
"When you look at Muhammed Ali in his prime to when he come back, he wasn't the same person and had to box differently to before his exile. I think you can come back good but I'm a bit iffy on whether he will be the same Tyson Fury as before. I think he'll be good but expect to see something a bit different.
"He's looking real sharp on the pads and in all the clips circulating online, I'm not sure about them shorts though!"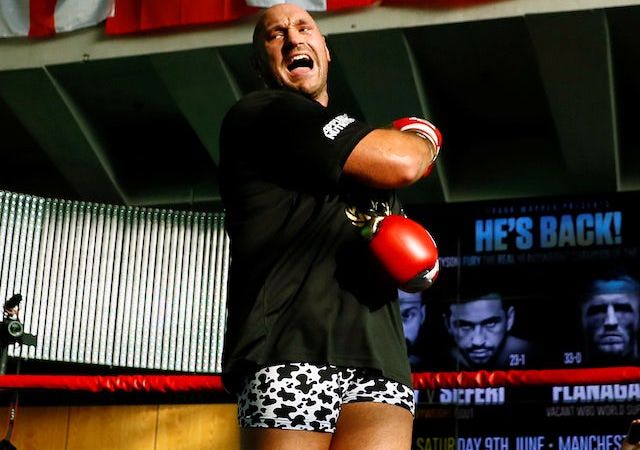 ---
On his opponent:
"He's been out the ring for a long time so can't blame him for picking an opponent like Sefer Seferi, a cruiserweight who shouldn't give him too much trouble. I know he was a three-time Swiss national amateur champion and was 21-fights unbeaten before he lost to Manuel Charr on points, who's now the WBA regular champion, but I haven't really seen much of him or his fights."
---
On the weight loss:
"He's lost the weight quite quickly, which could affect him but not in this fight. It won't be possible to tell until he goes into those later rounds how such a quick and dramatic weight loss could affect him, but we won't get to see that yet.
"He led a bad lifestyle when he hit the booze, but he's turned it around and done well. He's lost eight stone they say, which is amazing really. It's a good advertisement and inspiration to others out there suffering with depression."
---
On the fight:
"If I had to predict it, I'd say it will all be over in the first two rounds, it could even be in round one. Yeah, I'd say that Tyson wins in the first round."
---
On his world title chances:
"I think Tyson can get back in the mix again, not sure how long it will take for him to catch the others up, but I think he'll win a world title again, I'd definitely put a bet on that."
---
On the world heavyweight champions:
"Most dangerous is Deontay Wilder; best boxing ability I'd probably say is Tyson Fury; for graft and athleticism then it's Joshua. They have all got something different to bring to the table.
"I know that Tyson calls them both 'one trick ponies' but Wilder is very fit and fast, and throws punches from all different angles. They call him 'Windmill Wilder' but he throws shots you're not taught how to block."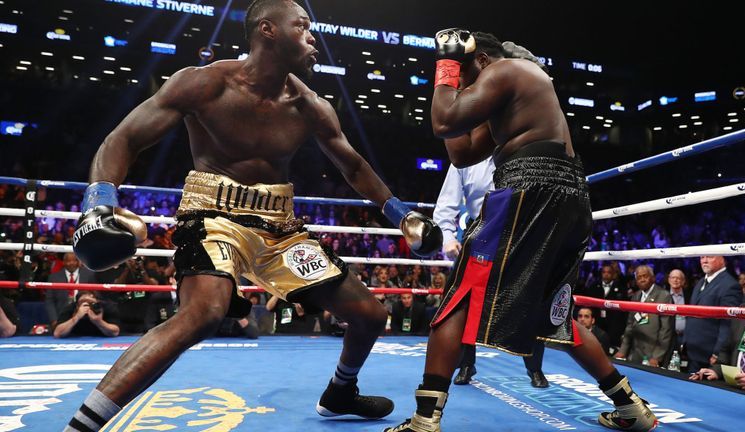 ---
The heavyweight from Chertsey also provided his response to the recent announcement that Dillian Whyte (23-1) will next face former WBO World titleholder Joshua Parker (24-1) on July 28 at The O2 Arena in London, a show that Webb has a keen interest in joining himself for his 13th pro bout.
"Whyte v Parker is a very good fight, I think it goes the distance but the amount of punches Dillian throws will win it for him because he works so hard. He'll win on work rate and punches thrown.
"Parker is a tough Kiwi, he took 'Big Josh' the distance, but this will be a completely different fight with Whyte. Joshua is conservative, holds back, everything comes off the jab, whereas Dillian Whyte wears his heart on his sleeve and that'll make for a more entertaining fight."
---
To follow Nick on Twitter, click here @itsanickting
For tickets to the next fight, please call 07792 371 631