Unbeaten Nathan Wheatley clashes with Lewis van Poetsch tonight in Liverpool on a VIP Promotions show
Unbeaten middleweight prospect Nathan Wheatley (8-0) is back in the ring tonight at the BT Convention Centre in Liverpool against Lewis van Poetsch (7-68-1), just six weeks after his last fight.
Wheatley and van Poetsch will meet at the middleweight limit for four three-minute rounds on promoter Steve Woods' show, which features eight unbeaten boxers.
Home fighter, Wheatley, is seeking his ninth straight win on the packed VIP Promotions show in what will be his second fight under the tutelage of world title contender Matthew Hatton.
The 29-year-old from Warrington was only in action on March 31 when he defeated Casey Blair (4-38) at the Preston Guild Hall to extend his winning record to eight in eight, on the undercard of Liam Conroy's second successful English light-heavyweight title defence to challenger Miles Shinkwin, live on Box Nation TV.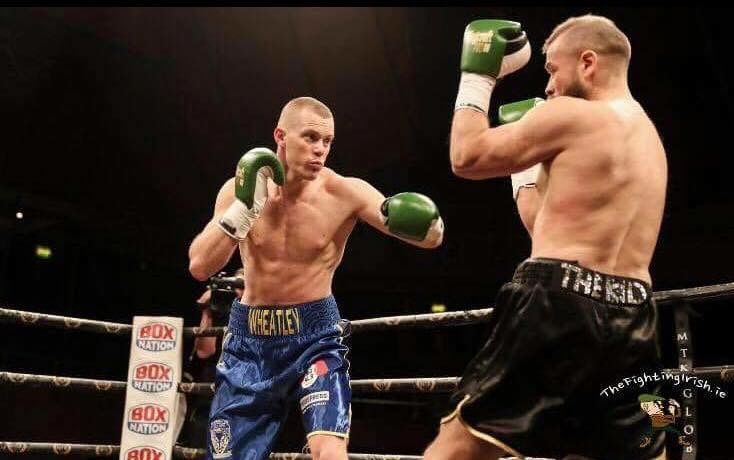 That Easter Saturday bout was his first appearance in over a year after an extended absence recovering from a shoulder injury, initially damaged during a sparring session back in 2015.
Now back with two fully working arms, the unbeaten talent is keen to make up for lost time, he said, "Worked on some different shots in the gym with Matt and I'm a lot fitter now so the plan is to relax and let my hands go."
Tonight, he opposes a man who is used to being under heavy fire having previously served as a soldier in Afghanistan in the notorious Helmand Province in 2011.
The former soldier hasn't won since November 2017, 14 fights ago, but hasn't been stopped in 21 fights since he met with Frank Warren prospect Lerrone Richards (7-0) at the Brentwood Centre in Essex in July 2017.
Wheatley has prepared accordingly for his durable and skilful opponent with plenty of top sparring.
"Camp has gone really well," he enthused. "Had loads of good sparring for this with Jack Hague, Jack Kilgannon [a 5-0 middleweight from Oldham], and Anton Wright."
The former Bridgefoot ABC student, who reached the schoolboys finals within his first 10 amateur fights, initially turned pro under the guidance of Oliver Harrison after he was inspired by former teammate Martin Murray to join the thriving gym, but they parted ways, amicably, after just two fights together.
He then joined Kieran Farrell's stable, who guided him towards a Central Area title shot, which he grudgingly forfeited through injury.
Wheatley's shoulder injury forced him to withdraw from a Central Area middleweight championship contest in May 2017 at Manchester's Bowlers Arena but he now aims to return to the title mix with former European champion Matt Hatton in his corner.
"It's good to be back in the ring with two working arms" laughed Wheatley. "The ring rust is dusted off now, I'm just looking to keep winning and learning, and Matt will get me the right fights at the right time."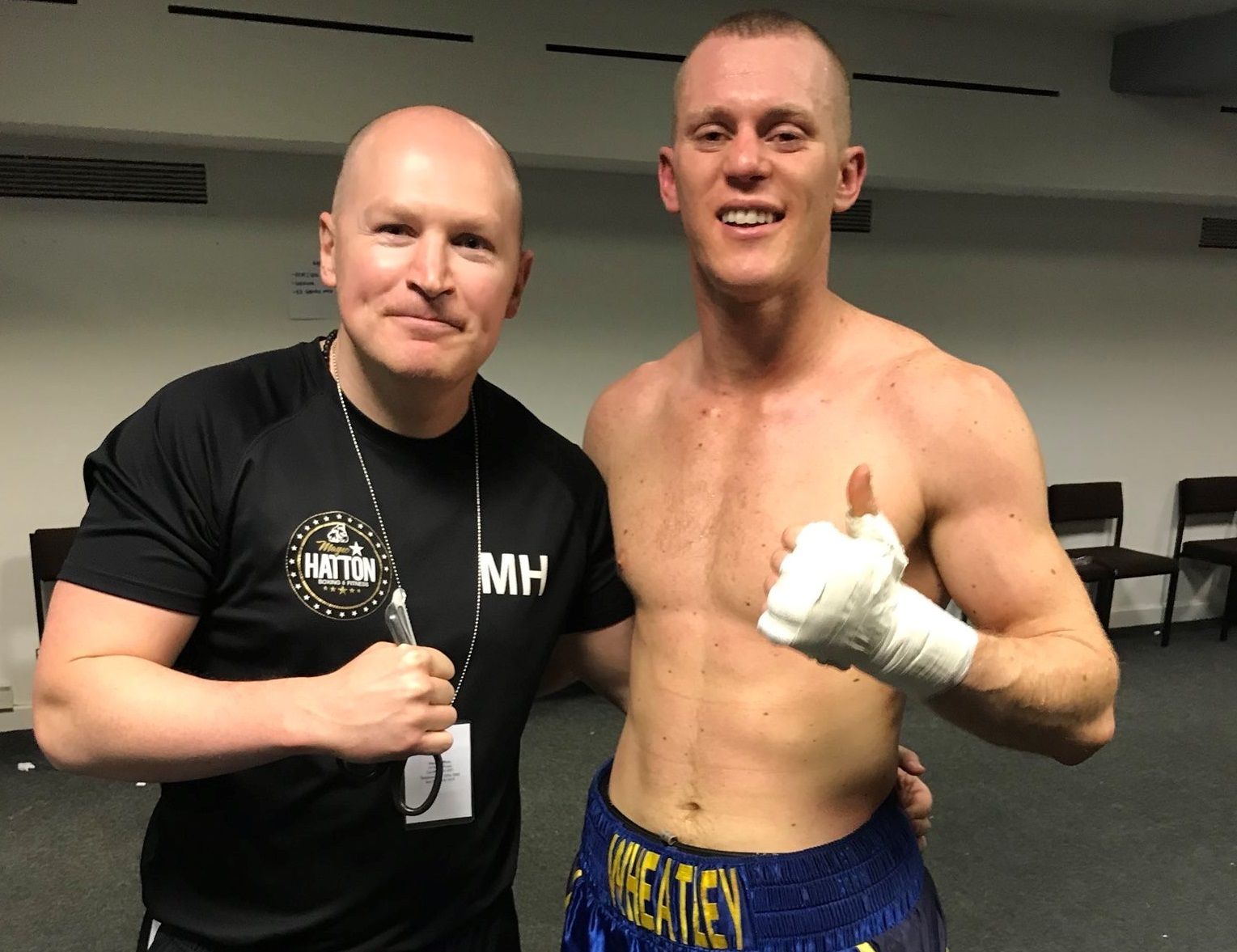 Promoter Steve Wood's event on the 132nd day of the year features a whole host of undefeated talents in action, including cruiserweights Mike McKay (1-0) and Nathan Quarless (1-0); super-lightweights Tom McGuinness (5-0) and Nathan Bennett (2-0); Isle of Man's Danny Roberts (1-0); featherweight Sean Cairns (2-0); Liverpool super-bantamweight Marcel Braithwaite (6-0); and super-lightweight Colin "Boom Boom" Day (4-1), looking to bounce back from defeat.
---
To follow Nathan 'The Wire' Wheatley on Twitter, click here @0401_nathan