British boxing's new favourite, Kalle Sauerland, shares his WBSS dream with Danny Flexen and responds to 'that' social media buzz
Topics of discussion are boundless – his status as one of Europe's leading promoters, the many great nights of which he has been a part and, of course, the World Boxing Super Series – but first we really must address the 200lb elephant in the room, although perhaps it would be more appropriate if its weight were measured in kilos. Forty-five minutes into an engaging, thoroughly enjoyable conversation with boxing fans' flavour of the month, Kalle Sauerland, and I decide the uncomfortable topic has been delayed for long enough. It is time for your author to stage an intervention, of sorts.
"I have to mention it, you know," I begin gingerly. "The memes, the videos, the comments online, your facial expressions…"
Kalle is already laughing. He has seen every social media post declaring him, shall we say, an egregious party animal, watched every montage of his jaw moving up and down at warp speed and seen otherwise harmless tweeters labelling him "Kalle Escobar", after the infamous Colombian drug baron. Sauerland is well aware of the buzz that has emerged around a man who, until recently, remained defiantly behind the scenes, preferring to let the fists of the fighters taking part in the superb WBSS do the talking.
"It's very funny because when I get a bit excited I pull funny expressions, it's genetics combined with the ability of others to freeze-frame video clips," he chuckles while en route to catching a flight that will bridge his two homes, in London and Hamburg, the latter housing his wife and two sons. "My dad [Hall of Fame promoter Wilfried Sauerland] is 77 years old and the German public broadcaster, ARD, did a great piece where you can see both our jaws going while being overly nervous ringside during an Alexander Povetkin fight. We do it even when we play golf together. I am fully aware of what a maniac I can look like but I am happy to be the emotional one, I have always worn my heart on my sleeve and am not fussed what people think; in our business there is no time for that. Ask anyone who has worked with me, I do so at an immense and, for some, unbearable pace."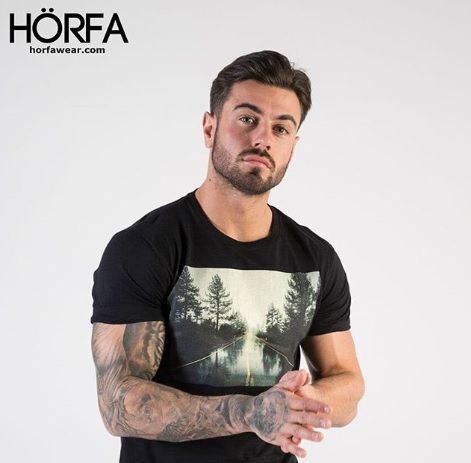 I cannot offer a definitive diagnosis as I am hardly Pete Doherty myself; I'm not even Pete Doherty's butcher. What I can say is that while our long chat is both fast-paced and wide-ranging, Kalle's answers remain thoughtful and comprehensive throughout. On social media, he embraces the playboy image, ascribed to him by users, with self-deprecating humour and good grace that appear neither forced nor contrived. It is a refreshing approach in an era of manufactured personalities, among both boxers and the power-brokers who steer their careers.
He is certainly addicted to, even consumed by, a WBSS concept that has delivered to hardcore fans what is, for them, a most rarefied quality: hope. Several of the best fighters in two divisions – cruiser and super-middle – meet in eight-man knockout tournaments to find overall winners, who pocket the Muhammad Ali trophy and a fair slice of the total $50m-per-division prize pot, all within an abbreviated timeframe. Despite the positives, and the recruitment of former banker and Golden Boy CEO, Richard Schaefer, to grow the brand in the US, there are drawbacks – American TV has been slow to get on board, while only one of the four major world titles is at stake in the super-middleweight competition – but this is very much the beginning of the story. Stage two will be confirmed early next year – perhaps with three weight-classes this time around, maybe a female tourney – perpetuating the progress of an idea born following a 2012 Guns n Roses gig in Mallorca.
"It was a chance meeting," Kalle recalls. "It was myself, Peter Nørrelund, the Head of Sport at [media company] Viasat and Thomas Schmidt, who looks after the media rights for Champions League football, chatting into the night, talking about how great the Super Six was in terms of some things and how terrible it was in terms of others."
The Super Six World Boxing Classic, in which the Sauerland group played a key role, was initially a round-robin-style affair which involved most of the top 168lb operators in the world at the time. The fractured nature of the set-up, with several different promoters and broadcasters involved, led to delays, dropouts and replacements, before Andre Ward was crowned the eventual victor, by virtue of his final triumph over Carl Froch. Running for nearly two years, from 2009-11, Super Six tested the patience of fans the world over despite its highly attractive premise: to create one recognised leader in the division, ideally following a number of marquee contests. Broadcasters too, long wary of boxing's unreliable scheduling, were presumably disappointed by a concept which tried and failed to mitigate this issue. Enter the WBSS, managed by just one team, Comosa AG, that boasted substitute entrants on tap and was designed to conclude within around nine months. It was, in theory, Super Six without the headaches.
"Comosa was created by two stock-listed companies, and it's a much more corporate set-up than boxing has seen before," 40-year-old Sauerland revealed. "I am responsible for everything to do with the sporting side, including the weight-classes, the boxers and sporting delivery, then we have an event division and a commercial division, who are looking after media rights and sponsorship. TV deals are negotiated by that division – although of course I'm in some of the meetings because I'm the 'boxing' person."
Born in the same hospital as his father and younger brother, Nisse, in Wuppertal, an industrial town in western Germany that he has never visited, Kalle enjoyed a north London childhood steeped in the sport. Swanky Sunday lunches were spent with the likes of British heavyweight hero, Frank Bruno, and his trainer, George Francis, while the UK's dominant promoter of the 1980s, Mickey Duff, was a regular visitor chez Sauerland. Young Kalle's bedroom walls were adorned with images of "oiled-up men" - presumably, hopefully boxers - until they were superseded by Baywatch babe, Pamela Anderson.
Despite Wilfried spending long periods away, supervising business interests in Africa, his boxing success cast a long shadow. It was partly as a result of this that Kalle initially eschewed the sweet science and instead made great strides as a football agent, a path which would, ironically, lead him back to boxing's grateful clutches.
"I wanted to go a bit against the grain, so I decided 'Definitely not boxing, I'll go into football'," he reflects. "I signed up the Brazilian national team, took them around the world, and they opened the new Wembley against England [in 2007]. I managed the FA media rights internationally, with a fair bit of success, then I started trading boxing media rights.
"Dad had agreed a very big German TV deal since 1992 but the rights weren't being distributed anywhere around the world. They sold a cassette [Google it, kids] to Eurosport, that was it. Now every promoter does it, but at the time I think only us and Top Rank were really doing it properly, and it grew into quite a substantial separate business.
"This led to me getting more and more involved in the sport. We started to promote shows on a regular basis abroad, we changed it from a German operation to an international one.
"My dad, my brother and myself, it works well the three of us. I'm 100 per cent dedicated to the WBSS, I'm Chief Boxing Officer reporting to a Board, and we [Team Sauerland] have a minority share. I'm still a shareholder in Team Sauerland, Nisse is CEO of the group and my dad is a shareholder who is very hands-on with lots of advice. Just before I spoke to you, I was on the phone to him, and we speak a minimum of twice a day, every day."
The WBSS has been welcomed to such a degree that some of its failings have been instantly forgiven or ignored by a grateful majority of fans. The few complaints focus predominantly on Kalle's old stomping ground, media arrangements. It makes sense to retain the same broadcast partner in each market for the duration of the tournaments, but this has led to challenges in the UK and has yet to be achieved in America. While the Audience Network, a subsidiary of communications giant, AT&T, picked up the series midway through the quarter-final stage, its boxing audience pales in comparison to established premium cable entities HBO and Showtime, while a US broadcast deal has yet to be confirmed for the semis and finals. On UK shores, ITV, who had enjoyed only a sporadic relationship with boxing in recent years, thankfully took the plunge and signed on for the entirety. That said, the commercial behemoth offered only delayed coverage of one quarter-final (most were live) and then charged a fee to watch those involving British names, George Groves (against Jamie Cox) and Chris Eubank Jr, versus Avni Yildirim, a decision which appeared focused more on short-term financial gain, than increasing the potential paying audience for a Groves-Eubank Jr semi-final, which will take place in Manchester on February 17.
While these bugbears may be in Kalle's field of expertise, they do not fall under his official remit and he could justifiably dodge the subject. Sauerland though, as illustrated by his celebrated Twitter comebacks, is not one to swerve awkward questions.
"It's great to have ultimately the largest European commercial television network in ITV backing the Ali Trophy, it's such an awesome thing for them to carry the whole tournament," he begins, corporate hat firmly in place. "In terms of what is PPV and what isn't PPV, with the exception of Channel 5 and the occasional free promo on ITV, like Callum Smith-Erik Skoglund, it's very difficult to go free-to-air with anything commercial in UK boxing. The UK is seen as a PPV market, that's how money is derived from fights and the fighters are receiving a lot of money. Eubank-Yildirim was a tenner but what if I told you that subsidises several of the other fights so that they can be seen for free, if I said a tenner for the whole thing you might not have thought it was bad value."
I point out that they may have missed a marketing trick there.
"Maybe we will look at a season ticket in future," he ponders. "As for the US market, there was significant interest in the quarter-finals from HBO and Showtime, but also some resistance to going eight Saturdays back to back, which I understand but it's something a brand looks beyond - and they will learn to understand that.
"They also may have looked at the first eight weeks and thought we wouldn't be able to do it, but now we've demonstrated proof of concept. We're still talking [to HBO and Showtime] but it's not do or die. No cruiserweights fitted in from the US due to the high levels, we had Rob Brant at super-middle but Juergen Braehmer ultimately proved far too strong. There are the Dirrells and they received unanswered multi-million-dollar offers, but they have proven to be two of the most unreliable characters in the sport."
Unwittingly, Sauerland has morphed from integral backstage fixer to the unlikely face of the WBSS brand and the cult of king Kalle shows no signs of abating. If his continued public engagement helps to push the tournament concept forward, it is a cross Britain's new favourite promoter is willing to bear.
"I'm very happy to talk, I'm a jovial fella but ultimately I'm not a fighter," he points out. "I try to place fighters in positions where they need to talk. Smith and Skoglund are very nice and they are great fighters to work with but they're very different from Groves and Eubank, who certainly know how to mix words. My focus is on making this brand a monster and if it needs me to help, then that's great, but I'm not the type to jump in front of a camera when not required."
I have no inkling who he might be referring to there.
"I'm not really the biggest social media guy," he continues, an assertion somewhat undermined by his ease and prowess on that channel. "I've never blocked anyone because I wouldn't know how to. When people put up funny pictures I think it's amazing, it must have taken them a lot of time to do that; I quite enjoy the banter."
Sadly, this banter bus reaches its terminus all too soon, as Kalle bids me farewell to tackle airport security. Coincidentally, I haven't heard from him since.