On December 3rd last year, Jamie Arlain (5-0) sizzled in a second-round stoppage win over rival Andrew Joicey (3-3) at the York Hall in Bethnal Green.
The fight doubled up as a rematch as well as a Southern Area lightweight title eliminator, as the pair clashed three months prior in September with Arlain triumphing 79-74 on points, claiming the British Challenge lightweight belt in the process.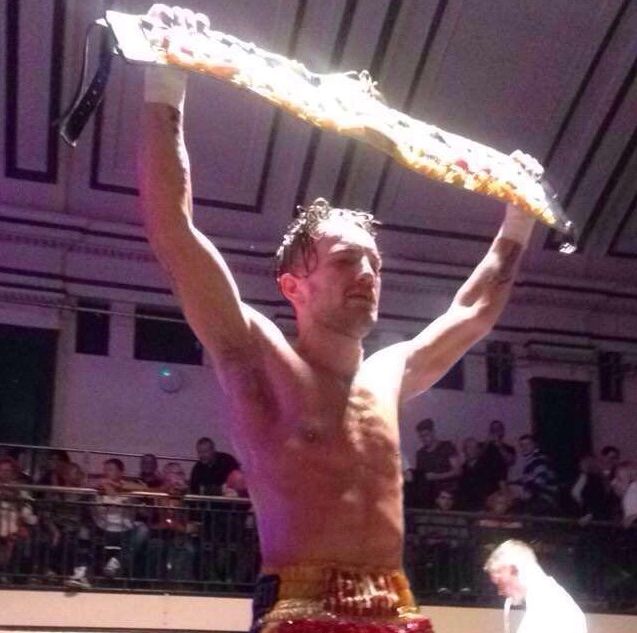 The undefeated prospect will next challenge Michael Devine (15-5-1) for his Southern Area lightweight title on April 22nd at the York Hall.
The championship clash takes place on a Goodwin Boxing event on the St. George's Day weekend.
Arlain was due to fight the highly-touted Jimmy Cooper (4-0-1) from Southampton on March 11th even though a loss could have jeopardised his mandated title shot but when the date was finally fixed for the following month in April then it made sense to withdraw from the fight billed as 'Battle of the Unbeaten' to concentrate solely on the championship fight.
The southpaw confirmed, "My trainer Matt [Marsh] said to wait 'til April 22nd for the bigger opportunity. I was happy to box in both fights but I always listen to his advice and, in the end, it was both our decision together."
The left-hander is trained by former British champion Matt Marsh in his South London gym.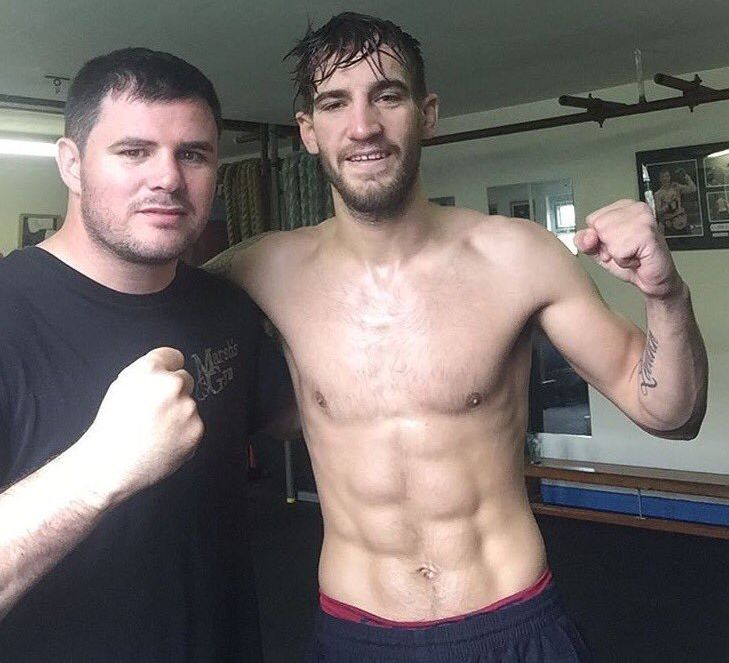 The Bethnal Green boxer not only fights at the York Hall but works there also as a lifeguard, he said, "Yeah, it's a bit strange sometimes when I walk through the hall with my manager to lock up at nights and I see it all empty and think that I actually fight here in front of thousands of people on fight night!"
Luton-based Devine, 27, picked up the vacant Southern Area lightweight strap on the same night as Arlain's victorious eliminator against Ben Day via the exact same result – a second-round TKO.
The reigning champion is a two-weight Area titlist, a Prize-fighter finalist, and has experienced over four times as many professional bouts as his mandatory challenger.
Arlain has not left anything to chance and has upped his training routine to incorporate a more varied approach including track work, hill sprints, swimming, and even yoga.
He also benefits from top sparring, he explained, "I've been sparring British champion Martin J Ward at the Matchroom Gym in Essex. He's got a big fight at the end of March so I'll help him get ready for that and he'll help me for my fight."
25-year-old 'Wardy' defends his British super-featherweight title on March 25th at the M.E.N Arena against Maxi Hughes to complete their trilogy – Ward is presently one up, the first bout ended in a draw.
Steve Goodwin announced recently that he had secured a shot at the vacant English super-featherweight title for Devine against Sam Bowen due to take place later on this year.
"I know Devine has got a shot at the English next but I'm happy to fighting for one of the most prestigious titles in boxing and to be fighting someone like Mike Devine, who has been around and achieved so much already, it just shows that all the hard work I'm putting in is paying off," said the father of two.
"I've been in camp six weeks now preparing for Jimmy Cooper, so I'll probably start to ease off a little bit and then start off again in a week's time. I'll stop all the sprints but keep the sparring and training up.
"I've never been in a situation before where a fight has been put back but I'm lucky where we have got a bit of time to go still"
The effects of Marsh's influence as a trainer has been clearly visible in the southpaw's previous two outings. In September, he boxed clever to outclass Joicey over eight rounds and three months later in December, he produced the performance of the night with the stunning second round TKO over the same victim.
Marsh's inspiration is clearly continuing as Arlain promised fans, "Everyone can expect to see a completely different fighter on April 22nd.
"Where we were looking to box a taller, rangier fighter, I have been working on being the aggressor and coming forward, bullying, forcing the fight and not leaving him alone.
"I'm known as a back foot fighter but been taken out of my comfort zone and liked it, so I can do both now. I plan to show people I can box in different ways; I can move on the back foot and counter-punch, and also fight well by coming forward and taking the centre.
"I have been sparring Gareth Gardner and he's a pressure fighter. He's trained by his dad and even he said to me that it's nice to see me coming forward and holding the centre of the ring more.
"Each round, I can mix it up and do anything to keep the opponent off rhythm and guessing all the time."
The talented East Ender is ambitiously looking ahead to what could happen following a win, "If I win the Southern Area belt then I'd like to defend it a couple of times and then go on to the English."
---
For tickets to the show, please contact 07528 663 629
Follow Jamie Arlain on Twitter @arlain_jamie88
Jamie Arlain would like to thank his sponsors Pro-Dec and Nu-Maintenance and Agent Tim Rickson