Catterall and Singh co-headline Dubai show
WBO No. 1 140-pound contender Jack Catterall and Indian super middleweight contender Vijender Singh will co-headline a special edition of #MTKFightNight Friday from Caesars Palace Bluewaters Dubai.
Catterall will face Timo Schwarzkopf, while Singh will fight Ghanaian veteran Charles "The Crusader" Adamu in 10-round bouts.
Catterall-Schwarzkopf and Singh-Adamu will stream live on ESPN+, the leading multisport streaming service, beginning at 10:30 a.m. ET/7:30 a.m. PT.
Catterall (24-0, 13 KOs) is a mandatory challenger for unified champion Jose Ramirez, but he will have to wait until 2020 to receive his title shot. The former British champion had standout victories last year over domestic rivals Tyrone McKenna and Ohara Davies and is looking to maintain his ranking. Schwarzkopf (20-3, 12 KOs) is a nine-year pro who has never been stopped and has won two of his past three bouts.
Singh (11-0, 8 KOs) is a three-time Indian Olympian who won his nation's first Olympic boxing medal at the 2008 Beijing Games. He made his Top Rank debut July 13 in Newark, N.J., knocking out Mike Snider in four rounds. Adamu (33-14, 26 KOs) has fought a plethora of top names during an 18-year career. He won the Commonwealth super middleweight title in 2009 and is coming off a third-round stoppage win in February.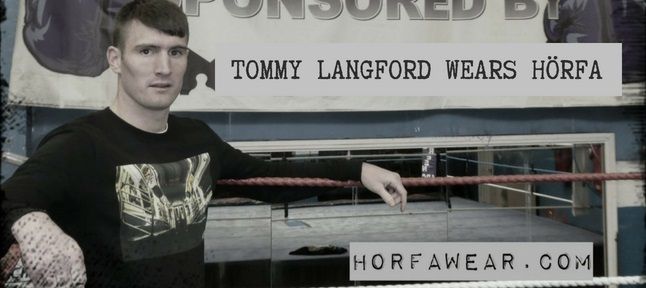 Boxing do's and don'ts
Boxing is one of the oldest sports in the world and over the years, it has been graced by some of the top names including Muhammad Ali, Mike Tyson, and Floyd Mayweather.
You can follow all the top boxing events and use these free bets to make potential winning wagers. But even if you are a fan of boxing, you might be oblivious of what you must do to become a top boxer.
Below are some of the boxing do's and don'ts;
Wrap your wrists – Do

Intense pressure is exerted on every punch a boxer does and as a consequence, a tight wrap is needed to protect the wrists from sprains. This is one of the major tips to remember. 180"/108" wrist wraps are recommended for better protection.

Punching your face – Don't

The notion that striking/punching your face gives you the power to adapt to the opponent's punch is farfetched. You cannot get prepared for a fight by punching yourself and the moments of winning largely depend on unaware punches. Additionally, hitting your head with no gloves is a health risk in itself. You do not want to run crazy before your bout!

Train with gloves – Do

The recommended gloves, in this case, are the 16oz. gloves that ensure you are offered better protection. 12oz. – 8oz. gloves will be good for beginners for how hard and fast they hit but the protection in them is limited. By using the 16oz. gloves, your shoulders will be working out thanks to the increased weight. Additionally, by employing the gloves your general punching stamina is poised to increase. They also possess another edge by giving your knuckles an extra paddling hence reducing sore knuckles after a fight.

Ignore form – Don't

This is where an instructor comes in. Ensure you do not throw improper punches as you risk snapping your wrists. A straight hook, misplaced jab, or a wide hook can lead you to various wrist injuries. As you throw that punch, it is advisable to watch out your thumb positioning, understanding your wrist orientation and ensuring you land your punch in the right place.

Attend lessons – Do

You never become a boxer overnight. Some lessons need to be taken from the experts. Get to work in different environments as this sets out different conditions you are expected to find in your journey. There is a big difference between an internet tutorial and an expert's one-on-one advice. An expert will offer one-on-one options and workouts that can ensure you retain a good shape.

Don't be fooled by power – Don't

Boxing is a game of skill. Powered and heavily built boxers have regularly been brought down by slightly smaller boxers. If you focus too much on power and ignore form, you are likely to fail in the fight. Focus on light but fast punches without ignoring form. Practice on light combos to help chain your punches together. After you apply proper form first then you can throw weight in your punches.