Get to know Sam Smith
Published On Wednesday, September 26, 2018
By Tim Rickson
Get to know Sniper Sam Smith as BBN throw a series of quickfire questions at the light-heavyweight
BBN talk exclusivley to Sam Smith to get to know the light-heavyweight better:
Name: Sam Smith
Record: 5-1
Weight: Light-heavyweight
Height: 6' 2"

Ultimate Boxxer 7 super-middleweight boxers revealed
Get to Know… Mark Bridger
Get to Know... Junior Thompson
>
Born:
Reading
Residence:
Guildford
DOB:
01/02/1993
Nickname?
"Sniper."
Favourite active boxer?
"Gennady Golovkin."
Favourite all-time boxer?
"Arturo Gatti."
Favourite fight?
"Gatti v Ward."
Amateur clubs?
"Pinewood Star ABC."
Amateur honours?
W31-L14; 3x National titles - CYP's Winner 2010; 2x Golden Gloves Winner 2007 & 2008; Three Nations silver medallist 2009
Goals in boxing?
"World champion."
Retirement age?
"No, just keep going as long as I can."
Team?
"My coach and manager is Paddy Fitzpatrick, he has trained George Groves, Luke Watkins, Eamon O'Kane, Garvy Kelly. Long-time sponsor is
A1 Group
."
Boxing style?
"A boxer-fighter, whatever gets the job done! A bit of everything!"
Ring walk song?
"Not got one at the moment but it'll be something country though because I'm a bit of a country music fan."
Favourite colour gloves?
"Red."
Toughest ever opponent?
"Toughest boxer would be Kirk Garvey because I lost. I'd have to say Nathan Cleverley is the best I've faced in sparring."
Best venue?
"Probably in Bulgaria in the European Games but I've also boxed at the York Hall a couple of times."
Favourite football team?
"Arsenal FC."
Other sports?
"I was always good at running when I was at school and I do a lot of charity events to raise money. It helps with the training."
Best friends in boxing?
"I'd have to say Tim DeMayer. He does a lot for me, I wouldn't be here now if it wasn't for him."
Favourite holiday destination?
"Las Vegas."
Favourite TV programme?
"Match of the Day."
Favourite film?
"American Sniper."
Favourite actor?
"Dwayne Johnson."
Favourite book?
"Sugar Ray Leonard's autobiography."
Favourite song?
"I'm To Blame – Kip Moore."
Favourite food?
"Chinese."
Favourite gadget?
"iPhone."
Favourite brands?
"Nike."
Favourite superhero?
"Iron Man."
Phobias?
"None."
Motto?
"Suffer now and live the rest of your life as a champion."
Next fight?
"November 2 at The Indigo at The O2."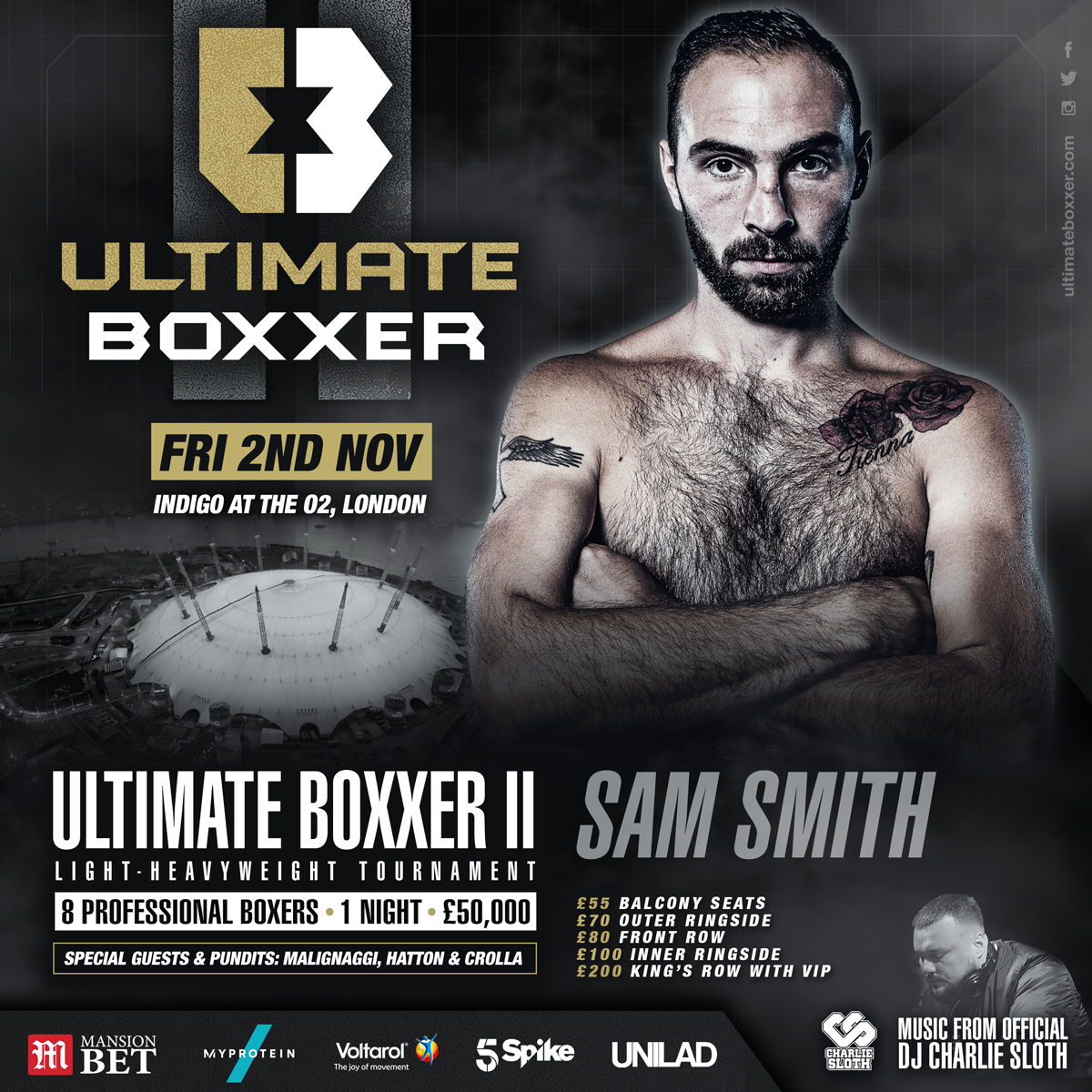 What fight do you want to see happen this year? "George Groves v James DeGale."
If you could fight anyone, past or present, who would it be? "Arturo Gatti."
Twitter? @SniperSamSmith