Anthony Joshua has helped put his sport on the front pages so does boxing really need the Wilder fight?
Joshua has helped put boxing on the front pages
Boxing in the UK is in its healthiest state for more than a decade, perhaps for ever. Stadium fights were something that either just never happened or were events that came around once in a generation. Now there are half a dozen a year, and for stadiums read Wembley and the Principality Stadium, not Loftus Road.
However, just like a boxer who steps up a level and faces the harsh spotlight of the world's press and attention, this produces its own pressure, its own problems, and British boxing, even world boxing could be facing a crisis of its own making.
One of the criticisms levelled at boxing, and probably the most frustrating aspect for everyone involved is the way fights are made – or more pertinently, not made. In all sports, the best athletes should fight/race/play each other. It happens in every sport you can think of. It even happens across sports. When Floyd Mayweather fought Conor McGregor, he wasn't the first world champion to fight a wrestler.
Money, as they say, talks. Unfortunately, it doesn't always listen. Time and time again, for whatever reasons, two fighters who should get together in the ring do not.
Those old enough, still lament the fact that Lennox Lewis and Riddick Bowe never fought as professionals. Anthony Joshua and Deontay Wilder may not be quite in their class yet, but there is little doubt that the two undefeated, undisputed heavyweight champions should face each other to determine who is the baddest man on the planet. It looked like it would be happening in April. Eddie Hearn has got the venue booked, Joshua will be fighting and all the noises coming out of the camp was that the person in the opposite corner would be the man from Tuscaloosa, Alabama.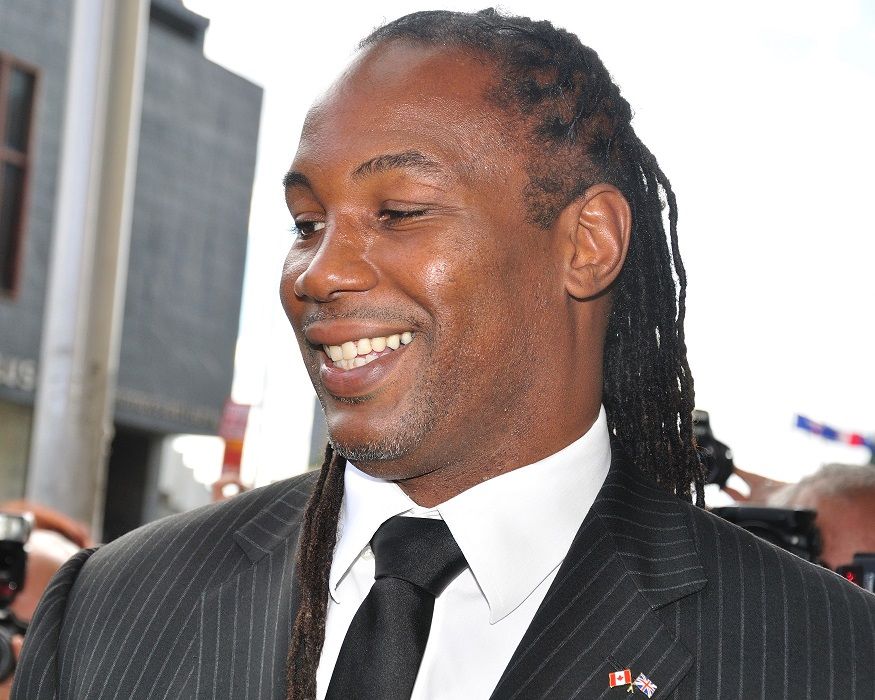 Lewis v Bowe is just one of the blockbuster fights that was never made
Whatever anyone says, that is looking extremely unlikely, however. The Fury/Wilder fight has derailed it, probably intentionally. Unless Wilder knocks Fury - also undefeated of course – out in the first couple of rounds, it is hard not to see a rematch taking place. Regardless of any rematch clause, if Fury beats Wilder, then suddenly it is the self-proclaimed Gypsy King who should go against Joshua. Either way it is unlikely that a fight would be made in time for the April date.
This leaves Joshua and Eddie Hearn with a problem. A problem in the shape of Wembley stadium and upwards of 90,000 seats to fill. In the post-fight interviews after Joshua scored his very impressive knockout over Povetkin, it was no coincidence Hearn mentioned Dillian Whyte as a possible opponent for his man. No one can argue that Whyte doesn't deserve a title shot, and a third fight against the Olympic gold medallist, but that is not the huge fight – particularly outside these shores – that the Wilder one would be.
It is this ducking of fights, these politics, these high profile negotiations that ultimately produce nothing, that so frustrates boxing fans, and non-boxing fans alike. At a time when more people are taking notice of the sweet science, when it is filling more column inches, YouTube clips and podcasts than ever before, if it fails to deliver what the whole sport is crying out for, it could be a potentially knockout blow for the sport. Or at least a well-placed body shot. Over here, MMA is still seen by most people as a minority sport, a sideshow. That is certainly not the case in the States. It, particularly the UFC, has come from nowhere to be a real challenge to boxing in terms of popularity and crucially the PPV audience.
The area that the UFC does beat boxing hands down, is the way that the fights are made. The best fighters at each weight do fight the next best fighters at that weight. They don't have a choice in the matter. As a result, losing in the Octagon does not carry the same stigma, the same fear that losing in the ring does. It is an almost inevitable consequence of being a fighter.
Whatever your thoughts on the publicity and money-making machine that is boxing at the highest level, success and popularity – and money, do filter down to all levels. It isn't a case that because people are talking about Tyson Fury, they will ignore what's going on between Eussuman and Keates in Nottingham. The majority of the people shelling out for that PPV will not have heard of either of the English Welterweight contenders. When boxing is on the back pages – or even the front ones, it is good for the sport at all levels. It would be a real shame if it shoots itself in the foot when the world, it would seem, is at both of its feet.