BBN paid a visit to the thriving Invicta Gym on the Isle of Sheppey in Kent to meet JE Promotions' newest signing - Luke Gibbo. The decorated amateur is a former England Internnational that has taken time out from the sport to pursue a career in a nightclub, but now he's back and raring to get going, starting with his pro bow on February 25th in Maidstone.
Here's what the former Team GB boxer had to say...
---
What made you want to start boxing?
"When I first started boxing I was 12, I got introduced to boxing by friend of the family Steve Roach who became my boxing trainer. I boxed at Nemesis Gym with Lewis Pettitt and my trainers were his dad Tony and Steve Roach, who passed away last year."
---
Who was your boxing hero growing up and why?
"Muhammed Ali for what he did outside of the ring as well as in, he was a pioneer of the sport. As I got older, it was Floyd Mayweather for the same sort of reasons really, what he has acheived being business-minded and for what he's done in the sport."
---
How old were you when you had your first fight and how did you do?
"Had my first fight when I was 13 and stopped my opponent in the first round with a bleeding nose!"
---
How well did you do in the amateurs?
"Overall, I did quite well. I ended up boxing for England, had 12 fights for them. When I got on the GB Development squad, there wasn't any funding available for me so I was travelling up to Sheffield from Thursday to Sunday so I pulled out of that because I was young and needed to work and earn money; I was 19 at the time.
I had around 82 fights in total. I got to two Junior ABA finals and the semi-finals of the Senior ABA's and got a Silver medal in the Four Nations.
I fought Craig Evans in the amateurs, who just won the WBO European lightweight title, and Ricky Boylan – we fought four times, he got the last one but I won the other three. All four fights were so close and very tough!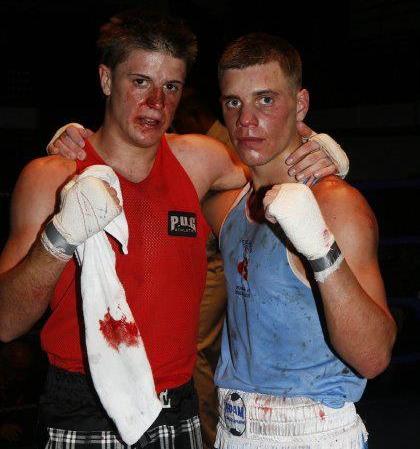 I used to spar with Bradley Skeete and Johnny Garton. I was on GB with Martin Ward as well.
Michael Maguire was the best fighter I boxed, he won everything!"
---
What made you decide to turn pro?
"Losing my trainer Steve Roach didn't help because he was like my mentor and I just sort of fell out of love with boxing but in the last year or so I started getting right back into it again.
After the last ABA's, the same time that Lewis Pettitt turned over, I could have turned over then but I just wasn't ready in myself, I was just playing at it and not really achieving what I wanted to achieve. I feel like I'm ready now."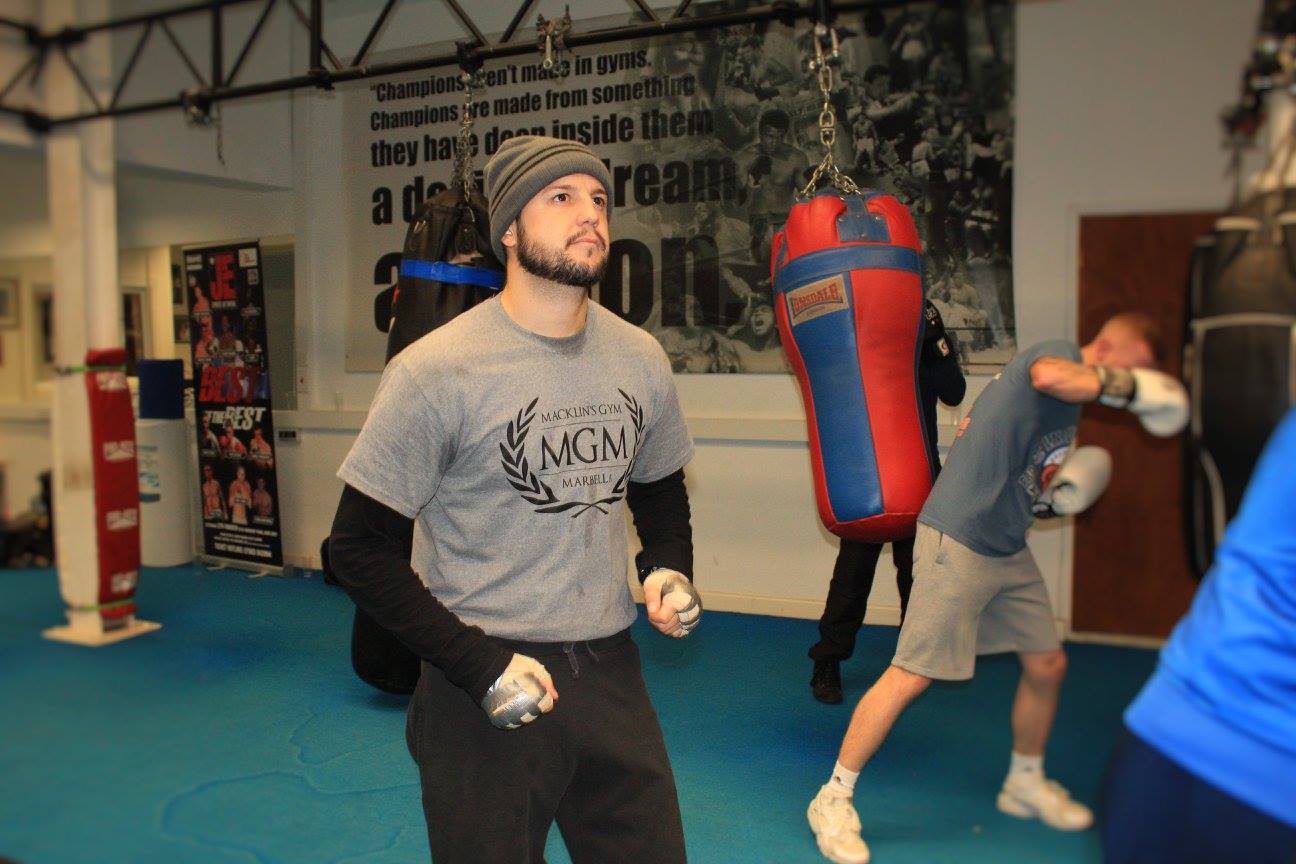 ---
What team do you have around you?
"Ray Askew is my trainer and Joe Elfidh is my manager. I'm in the Invicta Gym with Tom Dallas, Dave Jones and Oli Edwards. I'm looking to fight at light-welterweight to start with."
---
What sort of fighting style do you have?
"I'm an aggressive counter-puncher. I can box lots of ways, can go southpaw and orthodox, haven't really got a style that I really stick with."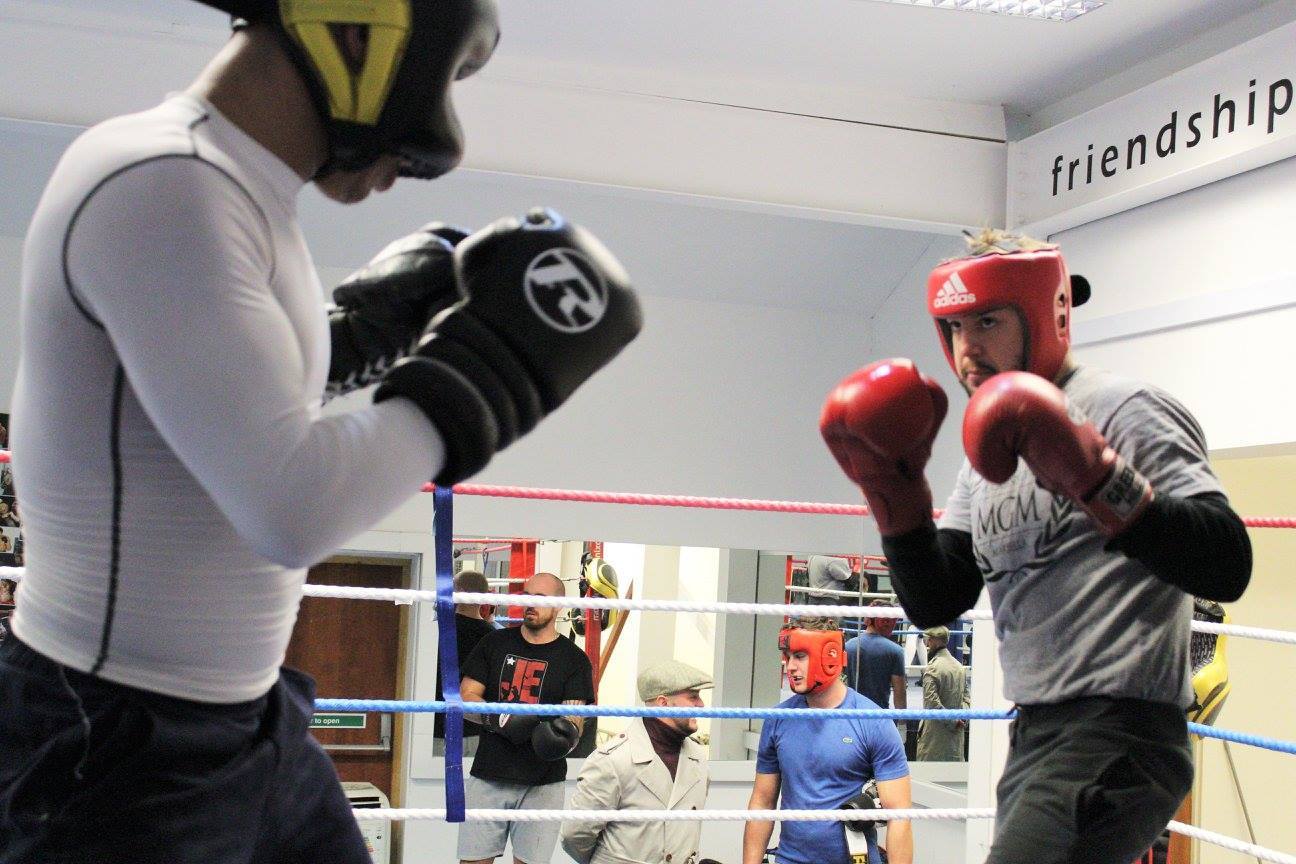 ---
What ambitions do you have for your pro career?
"I'd like to push for the Southern Area first and then hopefully British. Anything past that would be a massive bonus, I'd love to win the British belt outright."
---
When is your first fight and who will be there in support?
"Looking at Saturday 25th February at Mote Park but still got to get my medicals done, so I don't really want to look past that right now. Just want to have a busy year and fight more than four times, if possible, but to not rush it."
---
Are you full-time as a pro?
"No, I work, I manage Gallery Nightclub in Maidstone."
---
Tell us something that not many people know about you?
"A lot of people know me from the Gallery Nightclub but don't actually know that I box! When I sort of packed it in and started working at Gallery, a lot of people didn't know that I used to box."
---
What fight would you like to see soon?
"Looking forward to the Chisora v Whyte tomorrow night, there's been a good build up on that.
I'd like to see Tyson Fury come back and fight Joshua. A lot of people don't appreciate what he achieved and I'd like to see him come back and be on top again - Fury wins that fight for me."
---
Anyone you would like to thank?
"I'd like to thank my sponsors Gallery Nightclub in Maidstone, Strood Motor Centre and New Eltham Butchers."
---
For tickets to the debut fight please call: 07773 574 486
To follow Luke Gibbo on Twitter, click here @Luke_Gibbo