'Dazzling' Darrel Church (2-1-1) enters into his fifth pro fight this weekend at London's revered York Hall against Croatian Toni Bilic (1-6).
The 175-pounders will lock horns on December 3rd on a Kevin Campion promoted show titled 'Christmas Cracker', featuring five title fights on a 17-fight card.
BBN caught up with the Essex boxer just days ahead of his forthcoming fight.
---
How has this training camp been?
"Really well! Everyone always answers that question by saying it's the best camp ever before every fight, but I'll just say that it's been a lifestyle change for the better being a full-time pro.
Just feeling relaxed, I feel well, just focused really. If it was the other way round and I didn't have the backing of a sponsor to train around the clock then I'd be running around still, would have been working right up to the fight and not as focused, just in a mad rush and getting run down."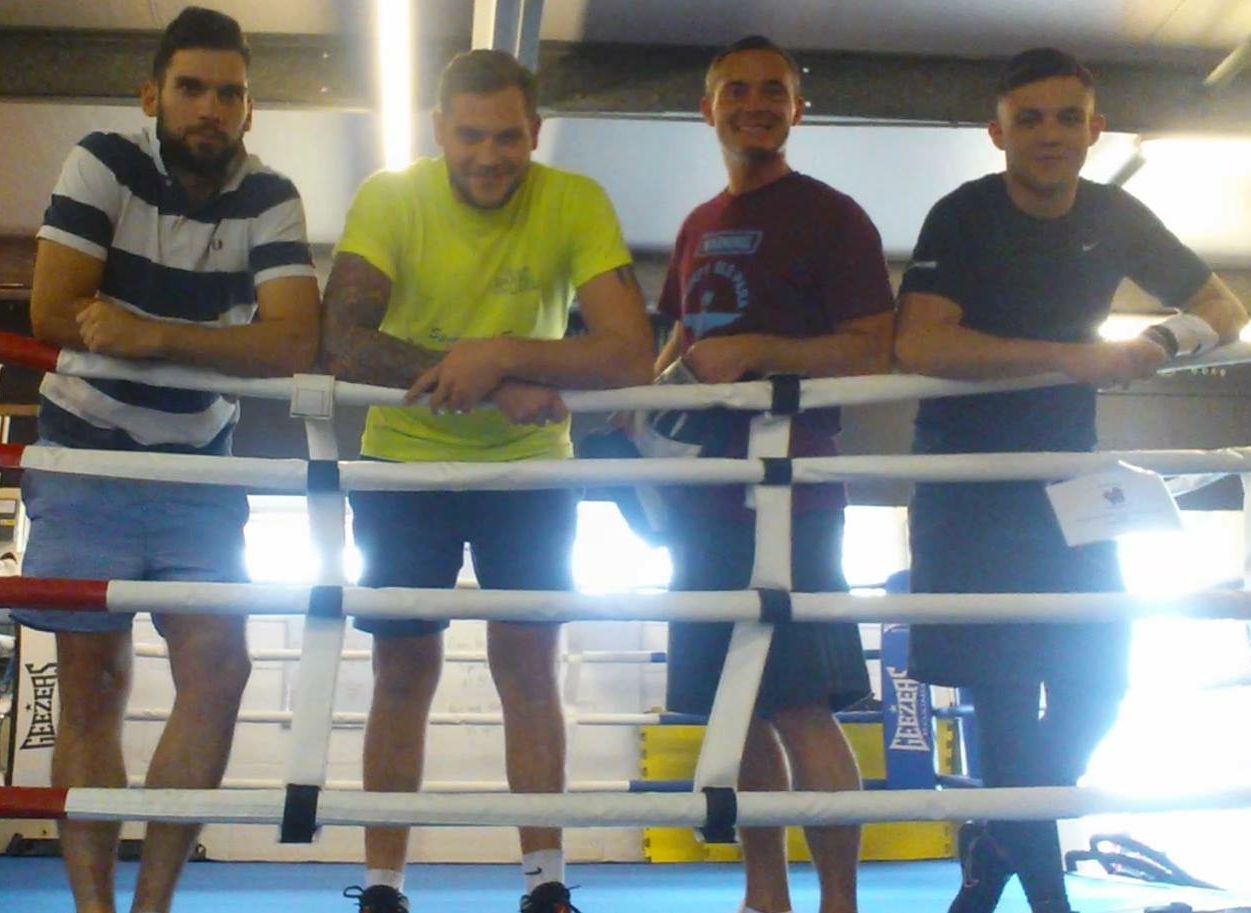 ---
How has your weight been? Do you stay fit between fights?
"It's been easier for my weight management, I don't have issues normally but I always seem to have to take weight off in the last week, I seem to always hold weight well.
I had all summer off so, all in all, I've lost 3stone for this fight. I've got 4lbs left to go, so it's fine. The next camp will be easier because I'll start every camp fit, I'm not going above 13-and-a-half-stone anymore because I'm just training to lose weight all the time.
Everyone's got their own way of making weight. You have a few hours after the weigh-in to get it back into you. I normally get pie and mash afterwards!"
---
First time you've managed to fight twice in a year since your debut year – is that a good omen?
"It can only get better; it's got to now!
It's just been a hard start, it's what happens sometimes and it's no one's fault, it's the hand you're dealt sometimes.
It proves you're hungry for it, after all the setbacks, I still keep pushing and that can only pay off in time. A lot of people would have said, 'I can't do it no more', and I have felt like that at times but just hungry, I keep going."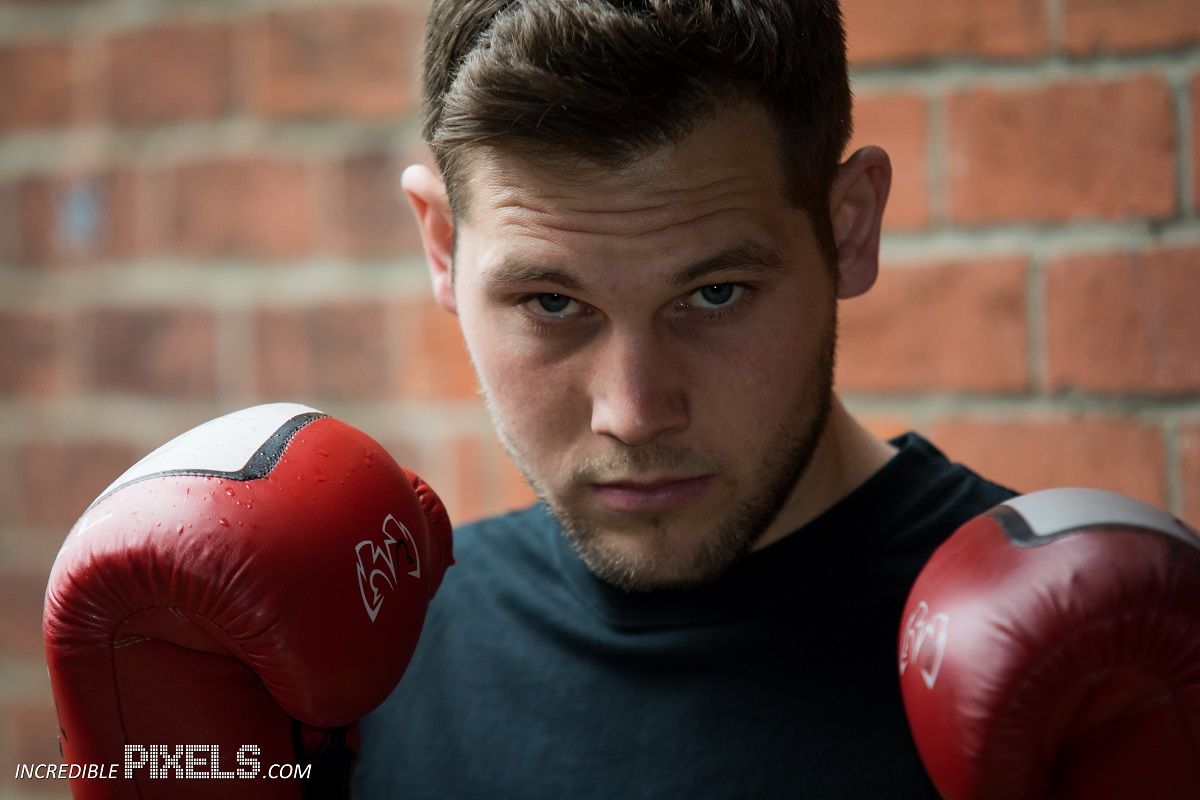 ---
Who have you been sparring in preparation for this fight?
"I've been sparring Anthony Yarde and Alan Higgins at Peacocks Gym in London. Also been sparring down at the Three Para's in Essex against army boxers and at Peter Sims's gym against Miles Darby – he's a cruiserweight and had his debut the other week at Grays Civic Hall.
Also been sparring my new teammate Sam Stokes from Basildon. I can't believe we're both in the same gym again, we was teammates in the unlicensed.
I've learnt the most from Anthony Yarde, definitely. He's so sharp and fast, and naturally big; how he makes 12st 7lbs, I don't know!
We worked out that I've done about 60 rounds of sparring this camp. Before I was full-time, literally only doing one or two four-round spars a week, and lucky to even get that! On this camp, been doing six-round spars for the last three weeks."
---
Anthony Yarde recently fought on the Canelo v Smith undercard in America – is there anywhere in the world you would most like to fight?
"I'd jump at the chance to go over to America to fight! Fighting in Vegas would be a dream come true!
I've always said I'd love to fight at The O2 in front of a packed arena. You could get a fight there but you would have be the opponent that's been brought in.
John Wayne Hibbert fought there a couple of times and he started off at the Civic Hall in Grays the same as me. He was 28 when fighting there so it shows what it can lead to.
I've done close to 100 for my fight, which is ok considering I've been inactive."

---
John Wayne Hibbert has now decided to hang up his gloves after an illustrious career – what do you think of that?
"He had a great career and he inspires me a lot, and can look back and be proud. He done really well and he beat Tommy Martin - the youngest ever English champion in history.
Sometimes you get to that point where you think I've done all I can. It's good that he's walked away when he knows it's right, others don't, but you just sort of know don't you."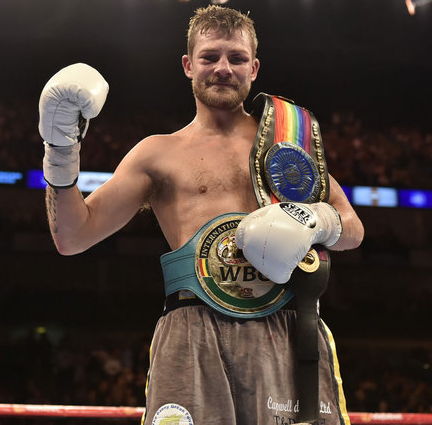 ---
The schedule for the show this Saturday has you on at bout no.9 – your last fight was on at around midnight so is that better for you?
"So happy! I'm really pleased at the scheduling – not too early and not too late.
As soon as it came out, I thought it's perfect. I knew I wouldn't be on late at midnight again but also hoped I wouldn't be on too early at 3 or 4pm, so in the middle is perfect really. I saw there's a four-rounder that's on right at the end of the schedule, which will be past midnight, and I thought that was me not too long ago!"
---
Do you have any pre-fight rituals?
"Don't really have things like that, I'd say the only thing I have is my gloves have to be so tight on my hands. If they're a little bit loose then I have to tell my trainer Mark to tighten them up again. I won't walk out until they are done properly and Mark will do them up more than once and I'll normally say I'm not happy with it!"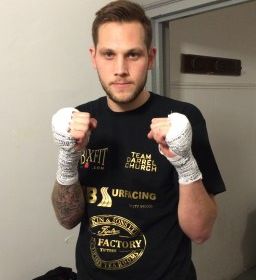 ---
Without looking past this fight, what are your plans for 2017?
"I'd just like to get this one out the way first and then the next couple out the way, maybe fight next in March in a six-rounder, and then a Challenge Belt.
Even though I've not had a lot of fights the past two years, I have been a pro for that time and I've got to move on but have to respect that I have been inactive.
The Challenge Belts are good because it gives you that incentive if you win that you can challenge for the Southern Area title.
I'd like to end 2017 with a Challenge Belt."
---
Any final messages?
"I'd like to say a big thanks to my sponsors Martin Bell from MB Surfacing, Essex Ink for paying for my boxing license, and to my agent Tim Rickson for all his hard work, my trainer Mark Massow, and to all the fans that have bought tickets and for all the good luck messages. Also thanks to The Daily Gazette for all their support."
---
For tickets to the show contact Team Church on 07938 878 962
Follow 'Dazzling' Darrel Church on Twitter @Darrel_Church89
Team Church would like to thank sponsors MB Surfacing and Essex Ink and Incredible Pixels and PR Manager Tim Rickson