After almost two years out with injury, Bradley Saunders (12-1) has been matched with Casey Blair (4-28) in his comeback fight at the Walker Activity Dome in Newcastle on Friday June 23rd.
The six-round contest at super-lightweight will take place on the latest JDNXTGEN show, televised live on Sky Sports and Sky Sports Facebook
It's been 21-months since Sedgefield's Saunders suffered from ruptured ligaments in both fists in a scheduled eight-round bout with Frenchman Renald Garrido (14-11-1) in September 2015 at the Liverpool Olympia.
The Beijing 2008 Olympian was forced to consider retirement after emergency surgery to fix both injury-plagued hands after his first and only loss in the professional ranks via disqualification.
The former WBO Inter-Continental champion has been preparing for his ring return by training in Essex with Peter Sims and sparring with ex-England titlist Tyler Goodjohn.
Bangor's Blair won his first three fights at home in Northern Ireland but decided to hit the road to fight in England and Scotland, winning just once in 29 fights when back in his home country last November.
The 37-year-old super-welterweight has only been stopped on five occasions in 32 bouts and three years.
The last boxer to halt Blair was Former Team GB member Ekow Essuman, just 26 seconds into the third round of their meeting on April 22nd in Leicester.
Saunders disclosed that there are doubts in his mind as to how his tools will hold up on fight night, openly admitting, "I will think about my hands a little bit more than I normally do but I can't wait! That feeling that you get when you walk into the ring, and the support I get is second to none."
---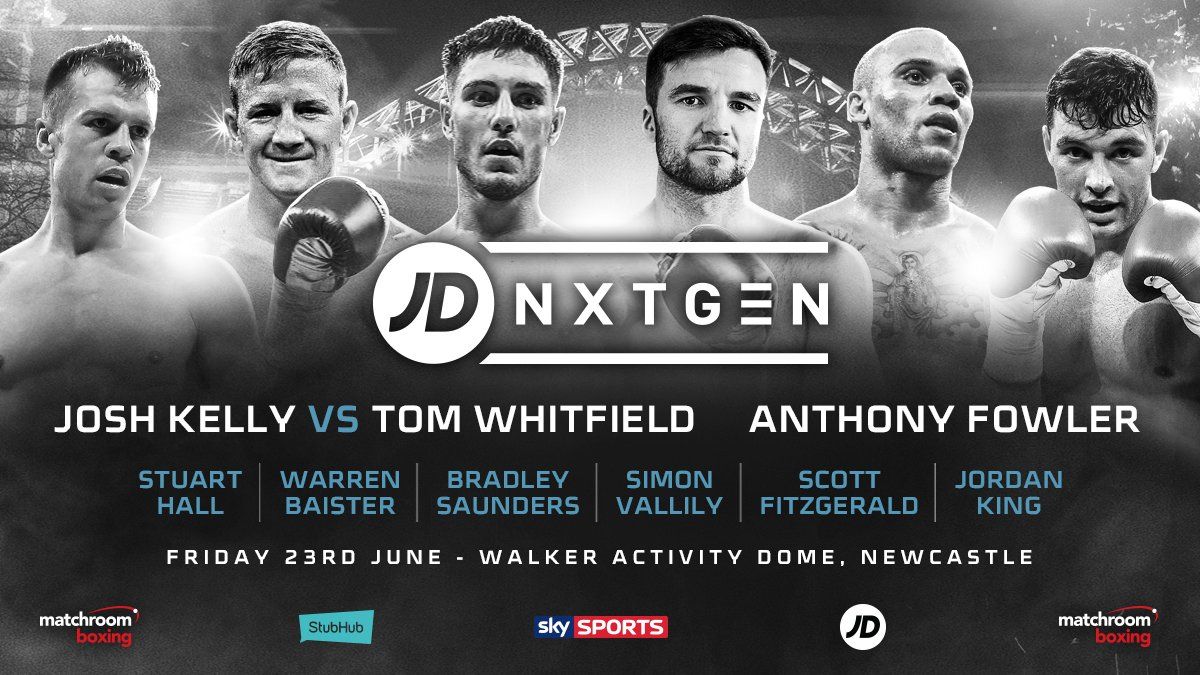 JDNXTGEN Fight Schedule
Josh Kelly V Tom Whitfield
6 x 3 mins Welterweight Contest
Anthony Fowler
6 x 3 mins Super-Welterweight Contest
Natasha Jonas V Monika Antonik
4 x 2 mins Super-Featherweight Contest
Marcus Morrison
4 x 3 mins Super-Welterweight Contest
Stuart Hall V Jose Aguilar
6 x 3 mins Bantamweight Contest
Bradley Saunders V Casey Blair
6 x 3 mins Super-Lightweight Contest
Simon Vallily
6 x 3 mins Cruiserweight Contest
Jordan King V Adam Jones
4 x 3 mins Super-Middleweight Contest
Warren Baister
6 x 3 mins Cruiserweight Contest
Darren Reay V Fonz Alexander
4 x 3 mins Super-Lightweight Contest
Jamie Humble
6 x 3 mins Featherweight Contest
Kris Pilkington V Michael Mooney
4 x 3 mins Lightweight Contest
Kyle Redfearn V Martin Orsuliak
6 x 3 mins Light-Heavyweight Contest
---
To follow Bradley Saunders on Twitter click here @bradsaunders86
Bradley would like to thank his sponsors DSD Construction and SLS Road Maintenance and Scotti Fittings