BBN get featured boxers to ruthlessly dish the dirt on all their fellow teammates.
Next up is three-time Southern Area title contender Nathan Weise.
The 33-year-old welterweight from Thamesmead trains with Alec Wilkey at The Lansbury ABC in Poplar.
Here's what he had to tell us…
---
Biggest moaner?
"The biggest moaner is Danny Connor. No, actually, I take that back because it's Alec Wilkey. He's the biggest moaner out of anyone, but he means it in a good way."
Most annoying?
"That's Richie Gray! He's a good fighter and we're good friends but he's one of those guys that would probably style his hair before going to bed!"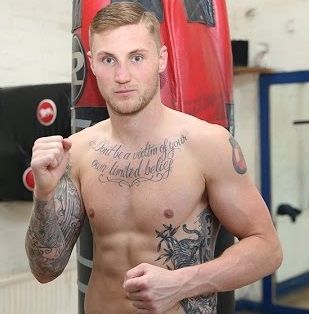 Funniest?
"Funniest guy down my gym is Arthur Hermann. When he first came, we wasn't too sure if he'd gel well but he's so fucking funny! His accent makes him sound so hilarious!"
Cleverest?
"That's me, man, that's got to be me. Out of all the fighters in the gym, I'm the eldest and the wisest."
Thickest?
"Danny Connor! He couldn't tell the difference between a fishhook and a left hook! I've known him for so long, since the TKO Gym days, and he's like a little brother to me, but he's the type of person that would put a head guard on backwards."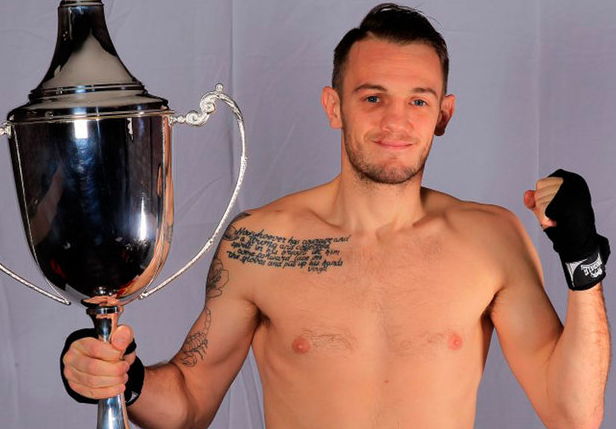 Worst dress sense?
"Oh my god – Arthur Hermann! He ain't got a clue! He wears red trainers with everything. He'd be in a suit with red trainers."
Biggest joker?
"Kieran McPherson – he's an amateur that's turning pro soon. This kid, he's only 21, he's the funniest ever and he will have you rolling around the floor in stitches."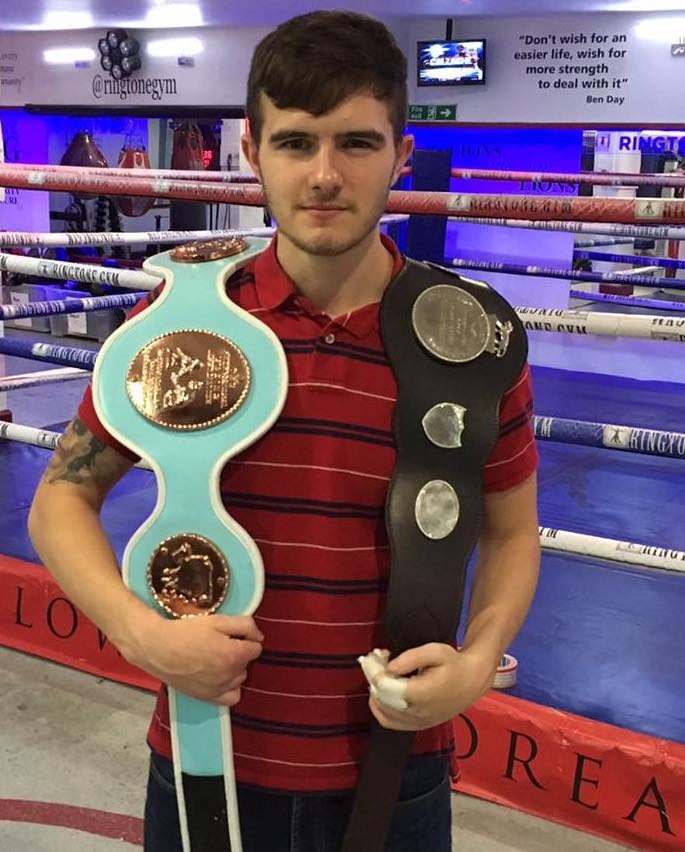 Hardest puncher?
"The hardest puncher is Arthur Hermann, he can whack like a horse. Also, Ohara Davies, that guy can punch!"
Most talented?
"Larry Ekundayo is the most talented fighter ever, and I believe in two years he'll be a World champion."
Hardest trainer?
"Hardest trainer that I've ever had is Alec Wilkey. It's good because he pushes me and trains me well, it's all constructive, you know."
Best advice?
"Well, first of all, I've got to say my coach Alec gives the best advice and not just in the ring but out as well. He knows how to fight physically and mentally and says all the right things for my confidence that works.
Secondly, Johnny Sparks who works alongside Alec, he is a very good trainer who's always giving good advice."
Closest pal?
"My closest pal in boxing is Dalton Miller."
Below the Belt is proudly sponsored by Bartercard