Ask the Experts Issue 2
BBN tackle all of the topical, talked about issues in boxing with the help of a panel of experts consisting of professional boxers, coaches, promoters, managers and others in the world of boxing.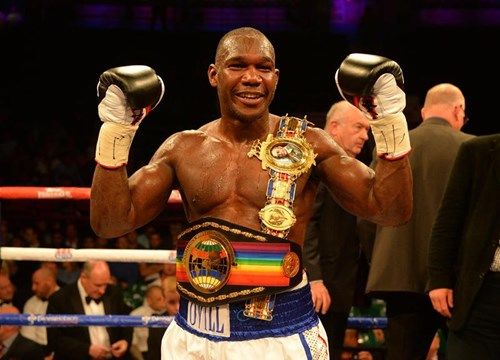 Thoughts on Ovill McKenzie's retirement?
Tommy Langford Commonwealth middleweight champion
"I'm a big fan of Ovill McKenzie, a genuine fighting man who will get in and fight anyone in the world with no hesitation. A proper throwback!
For the entertainment side of boxing, it's a shame we won't be seeing 'The Upsetter' on our screens again, however it's a good thing that his health problem has been found out early enough and ultimately it's a good thing he won't be fighting again as it's not worth the risk.
I wish him all the best in retirement, I'm sure he'll keep involved in the sport in one way or another."
---
Ben Day Former Southern Area super-lightweight champion
"Ovill McKenzie is charismatic and genuine guy, and has been great for the sport but health is your only true wealth."
---
Derry Mathews Former English, British, Commonwealth and interim WBA World champion
"Gutted for Ovill, great fighter who beat some good fighters in his career, and one powerful man."
---
Miles Shinkwin British light-heavyweight contender
"Gutted for Ovil, was robbed of his world title and now won't get the chance to put it right. Still had a good career considering he was considered a gatekeeper not too long ago."
---
Chris Glover Boxing writer
"Devastated to hear about Ovil. Such a good guy in and out of boxing. He accomplished so much much for someone who was written off as a journeyman in the early stages of his career. Safety
always comes first in this game and he has made the right call and hopefully, he has a lot of success in the future."
---
Gianluca Di Caro CEO of BIBA
"Ovill has been a great ambassador for the sport and I honestly expected him to add a World accolade to his collection that includes both the British and Commonwealth belts.

I had been expecting to hear the news that the fight with Marco Huck was back on, which have to say would have been a cracker and one that I felt would see Ovill doing what Ola Ofalabi failed to do – take the IBO crown away from the Germany-based Serbian long-time champ.

However as everyone is aware, the news from Ovill was not regarding the Huck fight but to announce his retirement due to a heart condition. Have to say that was a shock, but we should be grateful that it was discovered when it was, and I wish Ovill all the best on his future endeavours."
---
Tim Rickson TR Sports Agency
"He's had a great career considering his uncertain start, and he thoroughly deserved to be a world champion – we all know he beat Ramirez over in Argentina last year and should have come home with the IBF belt.
I'd like to wish him all the best in retirement, he can look back on his career with pride."
---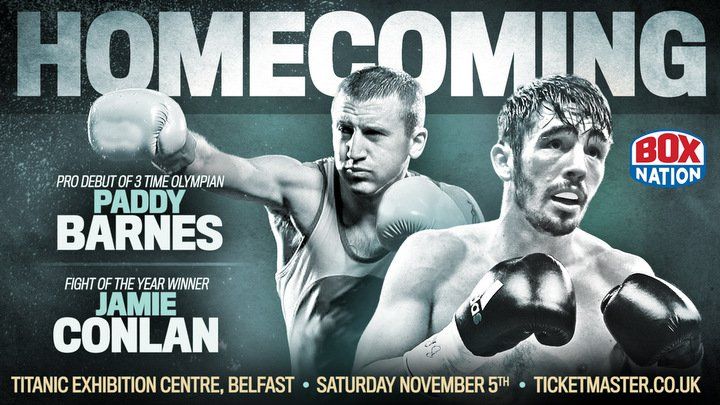 It was a clean sweep for the Irish at the Titanic Centre last weekend – did the successful show demonstrate the current strength of talent emerging in The Emerald Isle right now?
Tommy Langford Commonwealth middleweight champion
"Boxing is on the up in Ireland at the moment, there are more shows going on so more fighters are therefore being brought into the public eye and its meaning fighters are getting attention and achieving without having to go to America or the UK, as Irish fighters so often have in the past so it's a great thing.
Ultimately, the show demonstrated not only talent but how well supported Irish boxing is. They have unbelievable fans in Ireland! If you can fight and you're Irish then you will be supported through thick and thin. This is playing a major role in why talent is being seen and undoubtedly more will continue to emerge."
---
Derry Mathews Former English, British, Commonwealth and interim WBA World champion
"Was working the show, some talent on! Would love to fight there one day."
---
Miles Shinkwin British light-heavyweight contender
"It was a fantastic show, the Irish have never lacked talent. Maybe now they are given more of a platform to show everyone."
---
Chris Glover Boxing writer
"Not forgetting the excellent show in Dublin which I covered that saw Luke Keeler produce a really mature performance against Bradley Price, and excellent performances from Ricky Hatton trained Chris Blaney and super-featherweight Eric Donovan.

Talent is emerging from Ireland and Northern Ireland at the moment and I would expect Michael Conlan to be at the forefront of that as a professional alongside American-based Jason Quigley.
The standout fight for me quality wise was Phil Sutcliffe Jr vs Chris Jenkins. I had Jenkins winning the fight after watching it back and would love to see a rematch on neutral turf."
---
Gianluca Di Caro CEO of BIBA
"Firstly, congratulations to Frank Warren and all the Irish fighters for their successes last weekend.

Without doubt Ireland has always produced excellent fighters, however it seems that the Irish fighters just don't get the same opportunities as they would if they were based in England, which is such a shame as the Emerald Isles has such an array of talented boxers right now.

We need more shows, in both Northern and Southern Ireland, the fans there are without doubt some of the most enthusiastic and supportive in the sport today, and rightly so as Irish fighters are always provide value for the money."
---
Tim Rickson TR Sports Agency
"All that talent on show last weekend in Belfast and there's still the likes of Carl Frampton, Jason Quigley and Ryan Burnett also flying the flag. Plus, I can't wait for Micky Conlan's pro career to get going!"
---
Niall Doran Founder of Boxing News and Views
"Definitely. There is a new wave of Irish fight talent coming through, based all around the world now. It's exciting times again for Irish professional boxing after a period of grimness. The country's national TV broadcaster RTE should grow a pair and show live pro boxing action on TV again for the people of Ireland. After all, boxing is Ireland's most successful sport in the Olympics but never gets any live air time (amateur or pro) strangely by the country's national TV broadcaster - outside of the Olympics every four years."
---
Amir Khan said he would be honoured to fight Manny Pacquiao after the Filipino said he would be open to the match-up. How would you see Khan faring against the eight-weight World champ?
Tommy Langford Commonwealth middleweight champion
"Khan without a doubt would be very happy to fight Pacquiaobecause it would be a huge selling fight, not only in the UK and America but throughout the world because it's the two of the biggest Asian sportsmen competing against one another for the world title – it's a humungous fight for fans!
In terms of how I see Khan getting on, I think he would do well with his speed and fitness but, as always with Amir, I think he comes unstuck when he starts to trade which would be almost unavoidable given the two fighters high-octane styles. When this happens, I think he gets caught and stopped. If he was extremely disciplined in his style he could fair very well but it's a big if!"
---
Ben Day F ormer Southern Area super-lightweight champion
"They were sparring partners at one stage. I think Khan could win this fight, maybe not a few years ago but this is great timing to fight the legend in Pacquiao. Khan is amazing against southpaws – Zab Judah and Devon Alexander – he has a long reach and, to me, he could outbox him."
---
Derry Mathews Former English, British, Commonwealth and interim WBA World champion
"I think Amir beats him. I've rated him all through his career; he's took some chances what haven come off but I'm sure he would beat Manny."
---
Miles Shinkwin British light-heavyweight contender
"I'm a massive Pacman fan, I don't feel like Khan deserves the shot and he should be trying to avenge his defeats to Garcia and Peterson instead of chasing money fights alone. The rematches are very lucrative still. If the fight does happen I'm going for Manny."
---
Chris Glover Boxing writer
Khan vs Pacquiao is an excellent match-up, in my opinion. It's speed vs speed, however, I believe the power would still lie with Pacquiao and that could be the difference in that contest.
I'm not entirely convinced that the fight would happen as I do expect to see Mayweather box Pacquiao again next May.
For me, Khan's best option is Brook next year and, in honesty, I see Brook edging Khan."
---
Gianluca Di Caro CEO of BIBA
"Ah, I know I'm going to come out sounding biased with this one, having spent time with Amir regularly over the past few months, so please bear with me.

I am a huge fan of both Amir and Manny, always have been, so would really welcome this fight if it was to ever happen, without doubt I would do everything in my power to be ringside for it!

If we were talking about two years ago, my personal view would have undoubtedly been a win for Manny, however today I think it would be a totally different matter, as Amir seems to be reinvigorated after the forced break he has had to endure due to the operation on his hand.

Amir appears to be very focused and champing at the bit to get back into the ring, so much so that only a month or so ago he was talking about a possible January date, which as I am sure most of you are aware is a no go and now he's focusing on March 2017.

Let's say that Amir gets a decent opponent for a warm up in March I could see a late summer showdown between him and Manny being a possibility, if that was to be the case I would be pretty confident that Amir would be fully prepared and I would expect a really close all action Battle Royale, one that I feel Amir would probably win if it went the distance, albeit by a close points decision."
---
Tim Rickson TR Sports Agency
"I've always been a fan of Amir Khan's and have never really understood the animosity that many boxing fans have shown towards him throughout his career. I think he's an exceptional talent and his hand speed is arguably the best in the world.
I've seen the clips of the pair sparring and I think a match-up between these two would be one of the best fights in the world that could made right now.
I always fear for Khan when he goes in against a puncher, so against Manny, who hasn't had a knockout in seven years, I think he could fare well. I'd bet on a close points win to Pacman but I think the fight could be thrilling."
---
Ask the Experts is proudly sponsored by Bartercard