The Beast lands in the East to dethrone Krusher Kovalev
Londoner Anthony Yarde (18--0) took onboard a tough lesson in just his second amateur fight that should serve him well when he enters into what is likely to be hostile territory at the Traktor Sport Palace in Chelyabinsk, Russia on Saturday evening.
The Beast has now landed in the East to take on former unified world champion Sergey Kovalev (33-3-1) with the WBO world light heavyweight title at stake and will face off with the Krusher at 11am this morning (UK time) at their first and final press conference.
It is obviously a tall order against the six footer known as Krusher, especially with the fight taking place on his home patch, but Yarde is anything but overawed. Becoming world champion by knocking out an elite champion, after bludgeoning his way to mandatory position, he views as his destiny and what he imagined for himself all along.
"I'm just excited - very, very excited," said the 28-year-old just prior to departure. "It has been sinking in but, at the same time, when you really believe something you wouldn't act all surprised if you really believed it in the first place.
"I had an epiphany - I don't know if that is the right word - that I was meant to be a boxer. I feel like I got very excited back then because I saw it all happening. I saw myself becoming a world champion, I saw myself getting into the rankings, knocking out a lot of people and it has all happened.
"In the beginning it is surreal and a bit scary and when it is all happening you are thinking 'wow' because when I first started people were telling me it was impossible."
Dillian Whyte's trainer Mark Tibbs shares Yarde's confidence, he said of the fight this weekend, "Yarde kicks down the door and takes them jewels early doors! Youth, power and strength, but experience could let him down if Kovolev gets his jab going."
Read other boxing experts' opinions on the fight: http://britishboxingnews.co.uk/blogs/predictions-for-sergey-kovalev-vs-anthony-yarde
Right from near enough the beginning when Yarde laced up the gloves and pulled on a vest, he discovered he needed to force the issue when he got into the ring. The option of styling it out quickly became a non-starter.
It is a mindset he will need to employ again in the Kingdom of Krusher on Saturday.
"In the short space of time I was an amateur I learned a lot with the main thing being just to do you," he explained. "My coach at the time told me to take my time because if I knocked people out then I would get no fights.
"The one time I did go the distance they took it as me showboating and they gave the other guy the decision even though he knew he didn't win and tried to give me his medal afterwards.
"I learned a lot from that fight and much of it was to do what your intuition tells you to do. Don't go out there and play about.
"After that fight, which was my second, I knocked out everybody. I was like a lion when it sees meat in every other fight I had."
Sergey Kovalev v Anthony Yarde for the WBO world light heavyweight title is live and exclusive on BT Sport 2 from 5pm on Saturday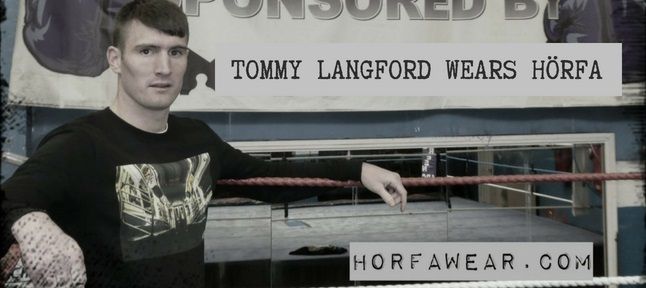 5 Best Slot Machine Online Offers
Slots have earned their right to the top of the food chain as the most popular category of casino games. There is no other game category that offers as much as slots when it comes to variety and potential winnings. Some players prefer classic games where what you see is what you get, and others prefer new and exciting slots that offer bonus games and the latest bells and whistles when it comes to graphics and sound. Judging by the high potential wins, these are the most popular slots due to their high pay out rates and bonus features that offer increased prizes such as jackpots and bonus games. If you want to know more best slot games to play, just click here.
Monopoly Slot
You would have to be living under a rock to have not heard of the world famous board game that this slot is inspired by. It makes perfect sense that a popular brand like Monopoly would spawn an online slot sequel. Boardgame meets slot game in this successful partnership. The bonus rounds of this slot steal the show as many players flock to it in order to try to hit it big with the special features. The graphics are not meant to be showy, but rather suited to the style of the board game. The RTP of 95.02% means big returns when you hit the bonus multipliers.
Zuma Slots
Inspired by the addictive Popcap game, this UK slot with the same name has migrated nicely from offline to online. This 5-reel slot features 20 paylines to play across and sports classic gameplay and fun that has players playing for hours and then still coming back for more. The goal in Zuma slots is to match three frog symbols and trigger the bonus round. The catchy music will have you in a trance as you try to win big cash prizes.
Cleopatra Slot
This Ancient Egyptian themed online slot features one of the most powerful women in history and she needs your help. Get ready to go on an adventure into the heart of Egypt. With the RTP at an appropriate 95.02%, this slot allows players to take home big cash prizes. A special feature of Cleopatra is the free spins round that give players many opportunities for winning re-spins, which are great for potential wins as the more you spin, the more you win.
Gonzo's Quest
This adventure slot allows players the chance at big wins when they decide to play for the added bonus of potential cash prizes. This adventurous themed slot has an immersive narrative where the character Gonzo is on a quest to find the legendary city of El Dorado. The symbols, visuals, and music tie in excellently with the theme. The goal, if you wish to join his quest, is to line up three to five of the same symbols on a payline. If you achieve this, your bet is multiplied, which means that the more you bet, the higher your pay out.
Starburst
No list of top slot offers is complete without this smash hit. This cosmic themed game is simple and easy to play, which is only a small part of why players keep coming back for more. Starburst has five reels and 10 paylines. Since its original launch over six years ago, Starburst has been gaining momentum and currently maintains the top spot for most popular slot game. With its colourful visuals and calming audio, there is no doubt that this slot was developed with longevity in mind.