Alexander Povetkin wants rematch with Dillian Whyte before March after recovering from coronavirus
Alexander Povetkin will be ready to face British heavyweight Dillian Whyte by March 2021 in a rescheduled rematch after being postponed in January 2021 due to his battle with coronavirus and his health.
The Russian 'Vityaz' was hospitalised by the disease, calling off his rematch with Whyte after causing a huge upset and knocking him out in the main event at Fight Camp back in August.
With the fight initially cancelled from November, it was rescheduled for January 2021, with Whyte keen to gain his revenge but it was postponed once again.
However, Povetkin has now left the hospital and is recovering at home, and is confident that he will back to take the rematch again in the New Year, pending a rescheduled date.
Andrei Ryabinsky, the head of Boxing World promotion company has spoken out declaring that he believes Povetkin will be fit and healthy to repeat his famous feat in August if the date is scheduled for March 2021.
He told TASS: "Yes, I believe it is possible for March 2021".
Povetkin has returned to training and now has a clean bill of health after recovering from coronavirus.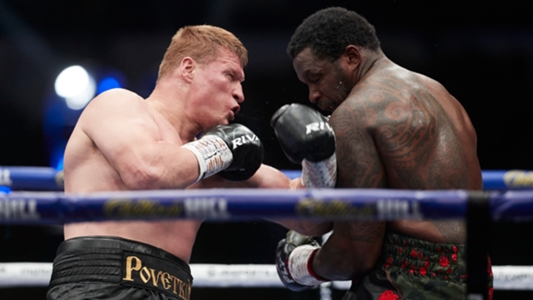 Povetkin himself has given a health update on his own physical condition and is confident that he can return to the levels that saw him become the WBC interim challenger for the heavyweight title.
"Everything seems to be all right at the moment, I started jogging every morning and just recently I resumed my gym workouts and my work on focus mitts. So everything goes in line with the schedule.
"There were no complications and everything turned out to be all right. As soon as I received intravenous (IV) infusion at hospital, my temperature immediately receded," Povetkin said. "I certainly suffered some fatigue, but on the whole, everything was okay and I have nothing to complain about."
Dillian Whyte has publicly stated that if Alexander Povetkin is unable to take the rematch at the start of the year, he would like to take on rival Deontay Wilder before regaining his WBC interim status with a new victory over Povetkin.
A new date for Whyte vs Povetkin will be updated on BBN first, so check back regularly.
HÖRFA are proud sponsors of British Boxing News