BBN took a trip to the East End to catch up with unbeaten Bethnal Green boxer Jamie Arlain.
With a belly full of pie and mash and jellied eels, BBN threw 12 rounds of questions at the lightweight prospect and here's what he said...
---
Round 1: How old were you when you first started boxing?
"I was nine-years-old when I started and went along to a local club called Globe Town in Bethnal
Green with one of my primary school mates Daniel Stevens. He quit and I just carried on going.
I think the adrenaline was what I liked and the smell of all the leather. I was 11 when I had my first fight in Hornchurch against Johnny De'Ath; in the first one I got robbed, but in the rematch I beat him."
---
Round 2: Who were your boxing inspirations growing up?
"It's got to be Joe Calzaghe, he's a southpaw, like me, and awkward and clever.
My mum was friends with British flyweight champion Francis Ampofo, he was from Bethnal Green and my mum lived on the same estate as him growing up. He boxed at the Lion Club in Hoxton, where I trained, and he was someone that we all looked up to. He's moved to Norfolk now and owns a farm!
Charlie Magri is another good one from my area and John H. Stracey is also from Bethnal Green."
---
Round 3: What did you achieve as an amateur?
"I had 45 amateur fights. When I look back, I wish I did it properly. When I did cut weight for the Haringey Box Cup and fought Ryan Taylor – he won everything back then and was in the top ten in the UK – everyone said it was the best fight I ever had. At the time, he'd had 80 amateur fights and stopped half of them. Although, the toughest ever opponent I faced was probably Ryan Pickard in the London ABA's semi-finals in 2009.
I boxed for London a few times. I went to Milton Keynes for a show and, I'll never forget this, I was in the changing rooms with Anthony Joshua, he had only had two amateur fights at the time and won both by knockout. Me and AJ both went to represent London and we sat there for ages just chatting. All of a sudden, he just shot up after that and won everything. I stopped boxing after that and everyone was asking me why I stopped and using AJ as an example with everything he had achieved, and that's what made me get back into it again.
They say that everything happens for a reason and when I first turned pro, Matt [Marsh] was still boxing himself, but now he's my trainer."
---
Round 4: You debuted in 2010 against Danny Donchev but your next fight wasn't until 2015, why the long gap?
"The way I see it is that I turned pro too young and I wasn't ready, it was a big commitment. I have a family now and don't go out much like I used to. I've got more of an incentive now, I want my kids to grow up and be proud of me, and I want them to know that if you work hard at it, then you can get it."
---
Round 5: What is your best achievement in boxing so far?
"My last fight, stopping Andrew Joicey in the second round of a Southern Area lightweight eliminator."
---
Round 6: Tell us who makes up Team Arlain?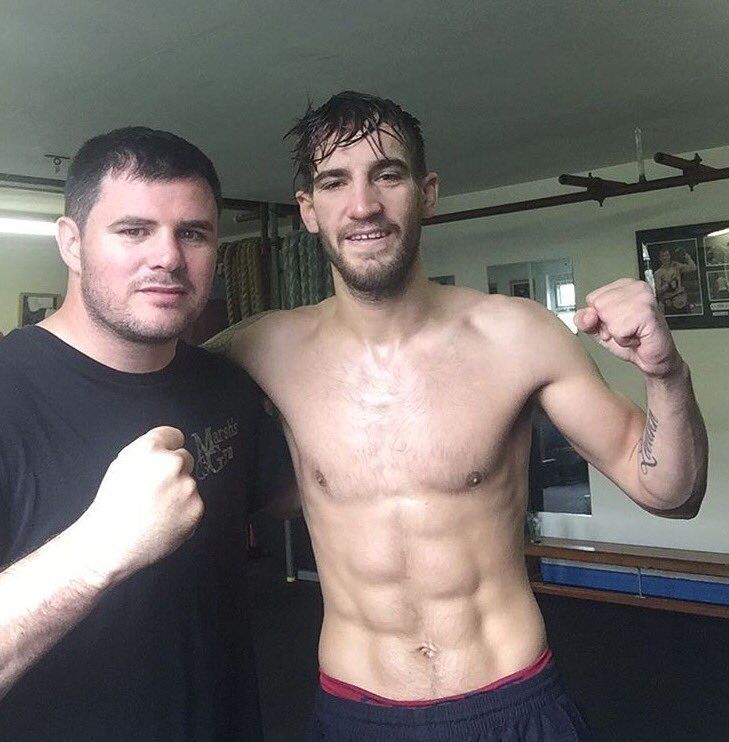 "Matt Marsh [former British super-bantamweight champion] is my trainer; Ross Woolgrove does my cuts; I'm signed to Steve Goodwin; I spar with Martin J Ward, Lenny Daws, and Gareth Gardner. My sponsors are Pro-Dec and Nu-Maintenance, and my Agent is Tim Rickson."
---
Round 7: Are you full-time as a pro?
"I'm a lifeguard at York Hall! It's funny really, walking through the York Hall with my manager and here's me working there and locking up the doors. It's just an empty space during the day but when the ring is in there and it's all set up then it's like it's a different place.
I don't get too comfortable at fights where I'm working there all of the time, I can switch off and it's a good thing because I don't want to be a bit too relaxed on fight nights."
---
Round 8: Do you have any pre-fight rituals?
"Not really, I might go out and watch a few fights before mine; it gets me in the mood, seeing the punches thrown it starts to make you think, 'this is it now'. It wakes you up, you can get too relaxed just sitting around and waiting.
I like to spend time with my family all day before I go to the weigh-in. My Mrs. didn't come to last one because the baby was too young. My two-year-old has been to a few of my fights now, she was only one when she came to the first one!"
---
Round 9: Talk us through your professional debut?
"I remember it well, the feeling is crazy from going to the amateurs with headguards on to not wearing any. I felt a lot lighter without it on and I got down to 63kg for my debut against Danny Donchev.
It was in September 2010 at the York Hall and it was only the second ever show that Steve Goodwin had put on. It was a great night and the venue was sold out.
I remember that night I watched Ryan Barrett beat Mark Alexander in the first round. George Jupp was on the show having his second pro fight, and Erick Ochieng and Tony Conquest were also on.
I remember talking to Michael Norgrove before my fight and he told me just to chill out and relax, and to enjoy it. Terry Stewart was training me at that time, he only had two pros – me and Michael. We were quite close because we trained and sparred together. He died in 2013 in the ring."
---
Round 10: What are your goals in boxing?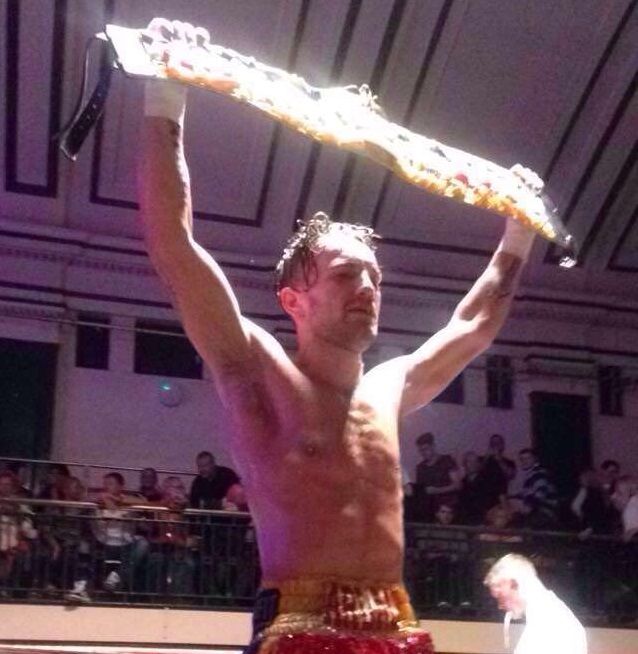 "Just to fight for a British title, and to win the Southern Area belt this year."
---
Round 11: "If you could fight anyone in the world in your career, who would it be?
"Jorge Linares or Anthony Crolla. I watched Lomachencko clips online yesterday and I'd love to fight him just to get in there and see how I get on.
Probably Connor McGregor as well now that he's boxing!"
---
Round 12: When is your next fight?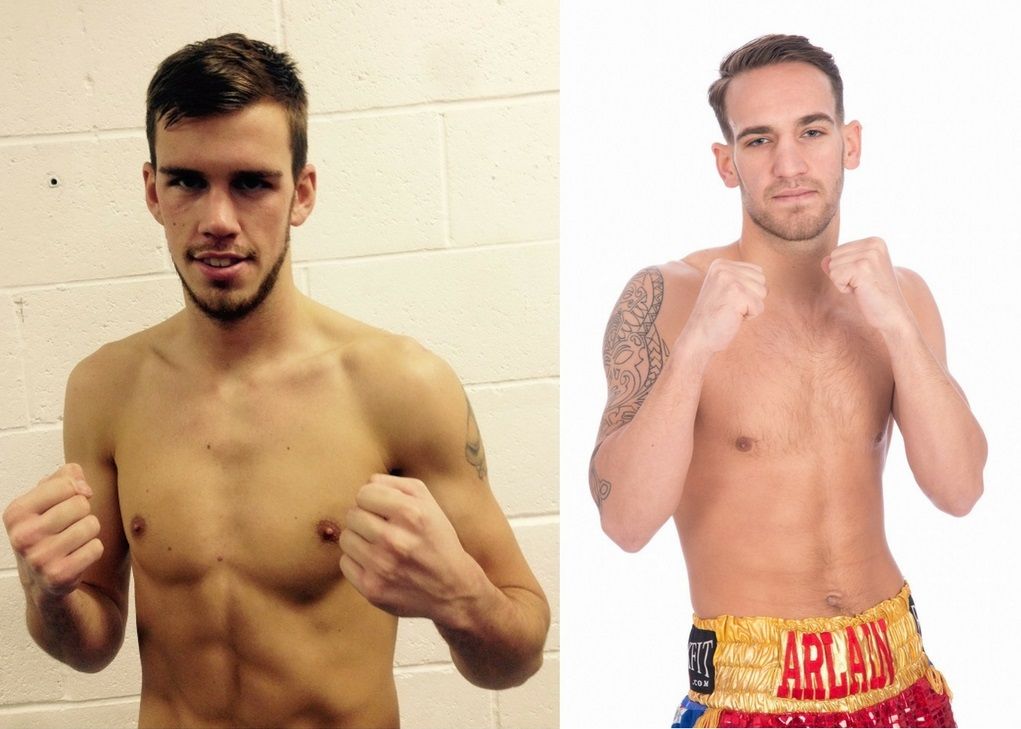 "I'm fighting Jimmy Cooper on March 11th at the York Hall. We're both unbeaten in five fights so should be a good one!
It's what I'm in boxing for, I want to get recognised more. I'm going into the fight confident and I believe in myself."
---
For tickets to the show, please contact 07528 663 629
Follow Jamie Arlain on Twitter @arlain_jamie88