Nathan Wheatley features in the first instalment of Prospect Watch
BBN's brand-new feature shines a light on the nation's upcoming prospects; the stars of tomorrow that are working hard to rise up the rankings towards title contention, without the added help from headlines that the big names in the game attract.
Our first episode features Warrington's Nathan Wheatley, an unbeaten prospect that has recently teamed up with Matthew Hatton and dropped down a division to middleweight in an attempt to make a big noise during 2018.
'The Wire' educed memories from his beginnings in boxing, "I would have been about Year 8 in school, so 13 or 14, I think, when I first went to an amateur gym – Hook and Jab in Warrington, otherwise known as Bridgefoot ABC.
"I was in high school when I first started boxing because there was a lad a couple of years above me who was an amateur boxer and everyone made a fuss of him, so I thought to myself: 'I want some of that!'
"I had about 40-50 fights in the amateurs and my record was about just over half wins. I reached the finals of the schoolboys when it was under 10 fights and lost to Terry Needham. He was a tough fight and he seemed massive when I boxed him, but he's a lighter weight than me in the pros now, he's a welterweight. It's nice that we keep in touch on Facebook, he's a good lad."
You often hear of amateurs turning over when they have become disenchanted with the unpaid code or when they have just known, within their selves, that it was time. For Nathan, it was his idol that he looked up to that was the sole influencer in his decision to follow in his hero's footsteps into the paid ranks.
He elucidated, "Martin Murray; he was definitely my main influence in turning pro. I looked up to him, and it was him who took me up to his gym and introduced me to Oliver Harrison.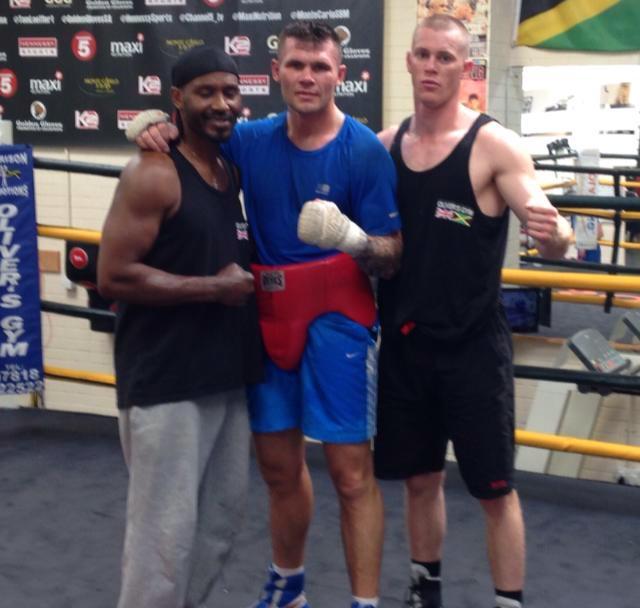 "He had moved to Warrington and I did a bit of training with him and got to speaking with Oliver and that's when I knew I wanted to turn over. I would have been 26 or so.
"I only had two fights with Oliver Harrison, I was getting brilliant sparring with Martin and Rocky Fielding, but I moved on from there to Kieran Farrell for my next five fights.
"I did really well with him, he got me a fight for the Central Area middleweight title, which was great for me, but I got injured so couldn't go through with it. He took me to Joe Gallagher's gym and I trained with all the Smith brothers, and had the fight at the Reebok Stadium and at the Middleton Arena."
Wheatley, now aged 29, outpointed Christian Haskin Gomez (4-11-2) at the Bolton Whites Hotel in the Reebok Stadium in April 2016, 16-months after his debut in September 2014, to move to 3-0. His next fight, exactly two months later, was a shutout points win over Liam Griffiths at the Middleton Arena.
"Kieran [Farrell] kept me busy, but then I got injured, which was disappointing. It's been a bit tough with the injury I've had.
"I used to go to Matthew Hatton's gym to spar his lads and that's how I got to know him, and I'm really pleased to be working with him now.
"I'm often in the gym with Anthony Crolla as well, because we've got the same strength and conditioning coach up in Wigan."
Wheatley's friendship with 'Million Dollar' Crolla landed him fights on the undercard of both his world title clashes with Jorge Linares at the Manchester Arena in September 2016 and March last year.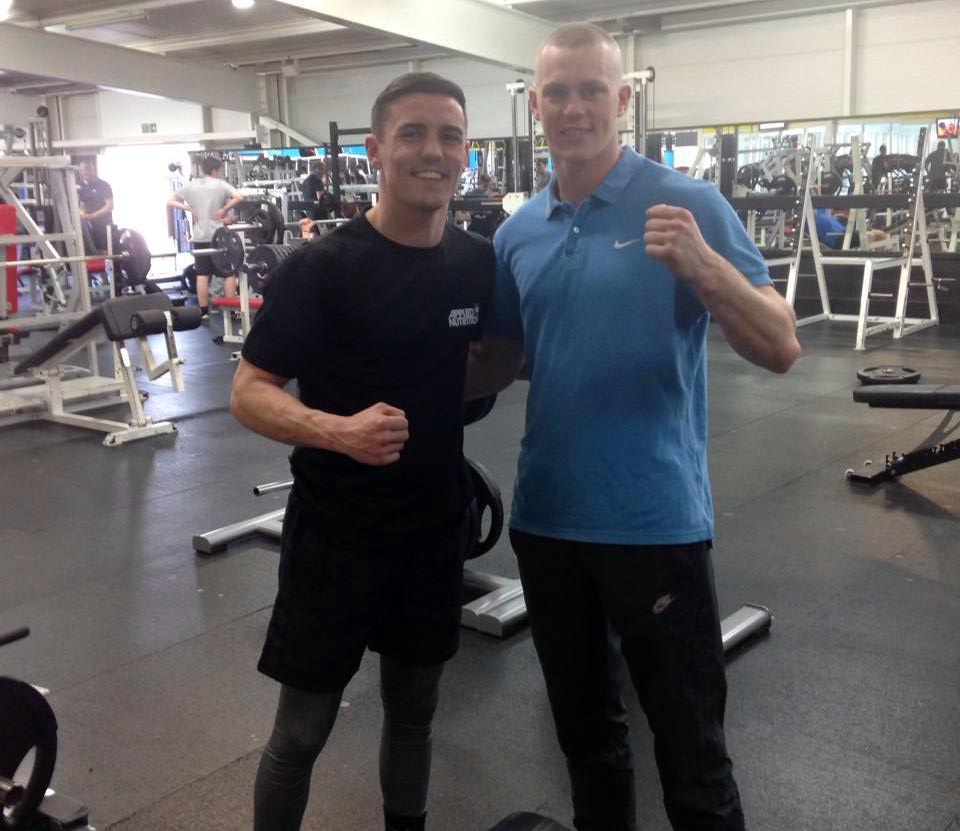 A decent amateur pedigree in the background, top sparring with British champions, and now under the tutelage of a world title contender, Wheatley opened up about his prospects and goals for the future, "I just want to do the best that I can, and I will push myself as far as I can go.
"I'm 7-0 now and I know that Matthew Hatton will give me the right fights at the right time.
"I want the Central Area first, but I'll take it one fight at a time. When he tells me about my next fight and who I'm fighting, then I just concentrate fully on that.
"I'm confident that I'll get the right opportunities with him guiding me."
---
To follow Nathan 'The Wire' Wheatley on Twitter, click here @0401_nathan
Natha would like to thank his sponsors: Eat Clean Cuisine