The heavily-touted IBF World heavyweight champion Anthony Joshua (18-0) faces Wladimir Klitschko (64-4) for the IBF, IBO and WBA heavyweight titles this weekend.
If your name is Carl Froch then look away now…a record-breaking crowd of 90,000 will fill the Wembley Stadium this Saturday for what will be the most a historic night of boxing under the famous arch in North London.
It's the young apprentice versus the old master – Luke Skywalker v Darth Vader.
The Ukrainian lost his titles to Tyson Fury last time out and is aiming to set the record straight by reclaiming his crown at the ripe old age of 41.
The 27-year-old from Watford is looking to prove he is the real deal by defeating a legend that boasts the second longest reign as a heavyweight champion in history at nine years and seven months and 18 defences.
Not only will the win award him the IBO and WBA straps but also the legitimacy that he is a credible world champion with a bright future ahead.
An online poll with over 2,000 voters participating resulted in a landslide 69% predicting an AJ victory, 29% sitting on the fence with sore arses and just 1% fvouring Klitschko.
What happens when two mountains collide? Well, BBN asked their panel of experts to try to guess…
First let's hear from the two contenders themselves:
Anthony Joshua: "Age plays a role. He said himself he's old enough to be my dad. I won't let that be the reason I win, though.
He's going for his legacy, he wants his title back and it's an amazing opportunity for me.
I can box Klitschko for 12 rounds, make him miss, make him pay, don't get hit — I can deal with him, trust me."
Wladimir Klitschko: "All the pressure is on the other side, not on me. I don't need to defend my titles, I don't need to [worry about] losing a winning record.
I just want to enjoy myself in the ring, enjoy the atmosphere, and enjoy my performance.
I want to impress myself, and my knowledge of what I am capable of doing."
---
Mickey Ellison Light-heavyweight prospect
"Either Joshua takes him out early, like in rounds one-seven, but if he gets taken into deep water by Klitschko then he may run out of ideas and Klitschko, if he's clever, could keep him off with that jab and it could go to a points decision.
I watched them both on the pads and think that AJ looked a bit stiff. I don't think he's had any tests yet. I want AJ to win because it's good for British boxing but in the heavyweights, one punch can change everything.
I know he's a cool guy and boxed in big arenas before but 90,000 at Wembley could get to him a bit.
I just hope it's a good fight, really."
---
Paul Hilz International Challenge Belt Champion
"I think if Klitschko can do his punch 'n' hold technique then maybe spoils AJ for a points win.
But AJ with his athleticism may get the KO by the halfway mark if he does use his attributes right!
Will make for s great fight, one where AJ can earn his stripes."
---
Louis Robinson Debutant
"It really is down to what Wlad has left in the tank now, being out of the ring for 18 months, 41-years-old...is he going to be the Wlad of old? I hope so.
I think he's going to have to take risks and let his hands go a bit more than we've seen in previous fights of his, but it's interesting because everyone AJ has beaten, apart from Dillian Whyte, my mother would've beat! They all just stood in front of him and let him use them as a punch bag, now Wlad won't let him do that.
AJ's chin hasn't been tested apart from that once in the second round of his British title fight with Dillian Whyte, who could've maybe finished him off if he was fitter.
Now, we all know that Klitschko has a sweet left hook so if Joshua gets caught with that then it's good night!
I think if Wlad can ride out the storm for the first six-rounds then he will win, so I'm going for Wlad in rounds 7-9."
---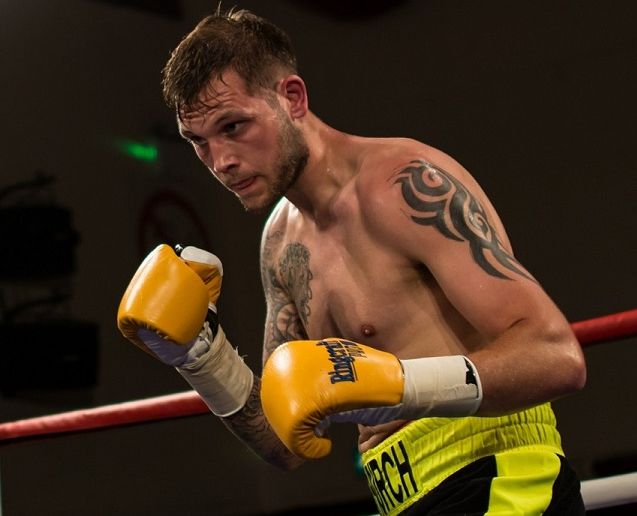 Darrel Church Light-heavyweight prospect
"My prediction is an Anthony Joshua KO in the mid-rounds."
---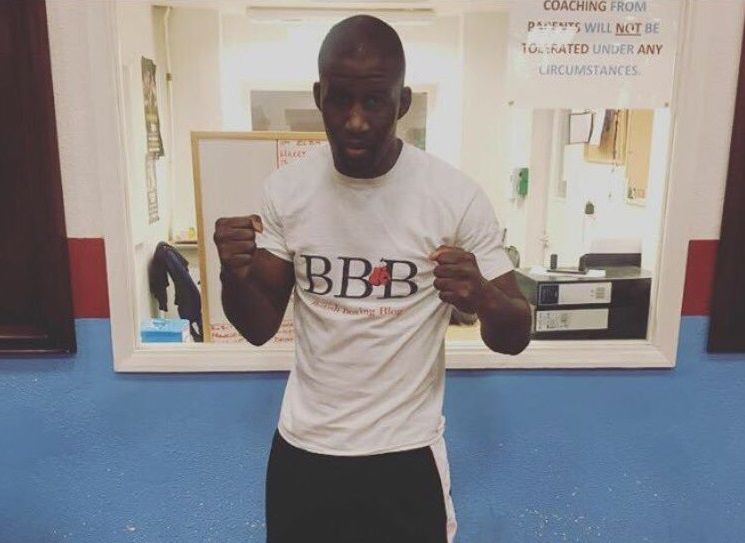 Nathan Weise Southern Area title contender
"I think Joshua will knock him out inside six-rounds. He's caught him at the right time, Joshua is too young, fast and strong, it's his time"
Tey Lynn Jones Middleweight prospect
"Buzzing for this fight but I heavily believe it's only going one way!
I'm hoping Joshua will want to look great and scary against Klitschko to send a message all the other heavyweights in the division, so I'm hoping he'll take advantage of his speed, power and youth to try get Wlad out of their early, within five rounds before Klitschko can use his experience and ring craft to cause any danger towards later rounds, if this was to go the distance."
---
Jamie Speight Two-weight Southern Area champion
"However Klitschko chooses to approach the fight, he goes to sleep as soon as AJ connects.
If he attacks as he says he will then he walks onto one...or more, and goes to sleep in the opener or round two.
If he does what he's done for his whole career and tries to hide behind a long left hand then AJ goes on the hunt and puts him away in under five-six rounds.
Either way, I see an AJ KO by the halfway point."
---
Bart Ski Debutant
"In my opinion, it's a good time for a new and fresh champion in this weight.
Anthony Joshua is good boxer and really good sportsman, always in good condition for fights. He's strong and has fresh ambitions what can be a welcome change in the world heavyweight boxing scene.
Wladimir Klitshko is the perfect example of a consummate professional and has had an outstanding career in professional boxing, and I have big respect for him.
I have been watching him fighting since from when I was young, but I think now is time for new meat in this weight.
I will stay with Anthony Joshua."
---
This article is proudly sponsored by All Car Leasing