Luke Gibb takes risky fight against 'banana skin' Jordan Ellison for the British Challenge lightweight belt
Unbeaten super-lightweight prospect Luke Gibb (3-0) next fights for the vacant British Challenge lightweight belt against Northern Area title contender Jordan Ellison (8-12) on February 24 at Mote Park, Maidstone on a JE Promotions event.
Gibb is undefeated and will be the home fighter on the night, but his forthcoming foe has a track record of upsetting unbeaten prospects in the home corner throughout his career.
The 22-year-old from County Durham comes into the contest off the back of a points win over an undefeated prospect in Colin Day, who was 4-0 before their December fight.
10-months prior to that upset, Ellison stunned an undefeated 8-0 American prospect, Jacob Wooley, who boasted a 75% KO ratio, at the time.
Of his eight victories, five have been shock wins over unbeaten fighters with a combined record of 30-0-1.
The Seaham resident also has experience in his corner, having boxed over 100 professional rounds already in his three-year pro career, as well as challenging for the Northern Area lightweight title, albeit unsuccessfully, against Lewis Ritson, who went on to claim the British title in his next bout.
The forthcoming February fight with Gibb will be Ellison's fifth eight-rounder.
Home fighter Gibb, having experienced over 80 amateur fights, including more than a dozen appearances for England, is being fast-tracked by manager Joe Elfidh in his paid career.
Despite being selected for the Team GB Development Squad, the talented amateur quit boxing altogether in his early 20's after putting a career as a nightclub promoter first.
The former Nemesis ABC boxer, who holds wins over Southern Area champion Ricky Boylan in the amateur ranks, has won all three paid fights so far.
The popular 135-pounder triumphed over Ibrar Riyaz (4-114-4) on his pro bow last February – a shared opponent with Ellison, who beat Riyaz in his second fight in May 2015.
In his second bout in May 2017, Gibbo outpointed Stockport's Jamie Quinn (2-37-2), and his most recent scalp was against Fonz Alexander (5-64) in his first six-rounder last October.
Not only has Gibb won all three bouts on points but has taken every single round – 14 – along the way.
He said of his next opponent, "I looked at a few bits of him online; he comes forward, he's game, and he's been in with some good people.
"I left it to my team to pick an opponent and that's who they came up with. You've got to fight these guys to get somewhere in boxing.
"It's my first eight-rounder, I did six-rounds in my last fight against a good opponent in Fonz Alexander and felt really good; I could have done another two rounds.
"You're never really completely ready, you've just got to jump up and do it. Just got to go for it, no point in keep doing four-rounders, and I can't look at the Southern Area titles unless I fight people like this, but I'm not looking past him."
Bexleyheath's Gibbo trains with Ray Askew at his Isle of Sheppey-based Invicta Gym.
"I'm training hard, sparring good people, just finished a good six-round spar with Archie Sharp. I'm sparring with good level boxers like Louis Greene."
Louis 'The Medway Mauler' Greene is the current Southern Area welterweight champion, unbeaten in eight, who has appeared on four JE Promotions shows in the past, including the 'Mayhem' card last May where Gibbo moved to 2-0 with a points win over Jamie Quinn.
"I don't want to rush it but whatever my team say I'll go with. I've picked up the pace pretty good by sparring with these good boys, and my team think I'm capable, so I leave it in their hands."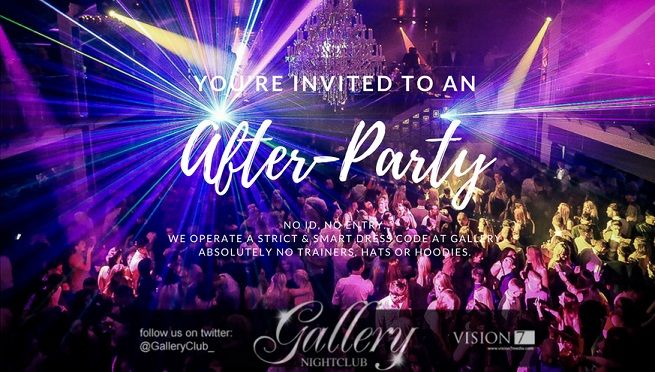 Celebrate with JE Promotions after the 'Make or Break' show at Maidstone's premier nightclub, The Gallery.
---
Make or Break
Two super-bantamweights top the stacked bill in a tantalising 50-50 fight for the British Challenge belt in two-time Southern Area title contender Martin Hillman (10-4) up against the dangerous Tom McGinley (4-1) for the vacant strap.
Both fighters operate under the JE Promotions banner so it's a risky yet refreshing fight for both prospects on the 55th day of the New Year.
Heavyweight Dave Jones (8-0-1) returns after his epic fight with previous opponent Dorian Darch last October that ended in a stalemate.
The Queenborough puncher is desperate to return to winning ways against another tough challenger in Central Area heavyweight title contender David Howe (14-6).
Five unbeaten prospects return to the ring in middleweight Oli Edwards (6-0); super-featherweight Chris Matthews (8-0); British Challenge belt super-middleweight champion Charlie Shane (5-0); Chatham's Jordan Dennis (3-0); and newest JE Promotions recruit Jack Raines (4-0).
Paul Brown, 29 from Margate, debuts against Richard Harrison (2-26) in a four-round light-heavyweight contest.
---
For tickets to the next show, visit https://www.facebook.com/JEsportsnetwork/ or call 07883 943994
JE Promotions would like to thank Kent Trade Frames - Campbell Nutrition - Swerve City - Basement159 - RoofDec - 1ClickPrint - Invicta Gym and PR Manager Tim Rickson