JE Boxing is the only professional boxing platform in Kent, owned by 'The Moroccan Machine' – Joe Elfidh.
As a fighter, Joe was a two-weight Central Area title contender, defeated a future England champion, and shared the ring with British, Commonwealth and World champions.
As a promoter, he is single-handedly bringing big-time boxing back to The Garden of England and his hometown of Worksop.
Welcome to his weekly column – exclusive to BBN.
---
Martin Hillman
Martin Hillman (8-3) lost on points to unbeaten Boy Jones Jr. (10-0-1) this Friday night in Brentwood for the vacant Southern Area super-featherweight title.
He boxed well, it was a competitive fight and although it was a wide points victory for Jones, Hillman did nick a couple of rounds and was always there.
Jones threw everything at him and Hillman took all of his best shots and kept coming back. There were times where we thought of throwing the towel in but Martin just kept firing back! Round nine was the round where I thought he was getting caught too often but then he always came firing back.
Jones's team wanted their lad to stop Hillman to make a statement but he couldn't and that showed what Hillman's made of. Full credit to Jones, he'll do well.
Martin isn't a natural super-featherweight, he weighed in 9st 2lbs on the day before weigh-in and walked into the ring the next night at 9st 2lbs! He gave a lot of weight away in that title fight.
Many said that Martin wouldn't last three rounds and was completely written off by critics and many others but he showed that he belongs up there with them boys; he showed a lot of heart.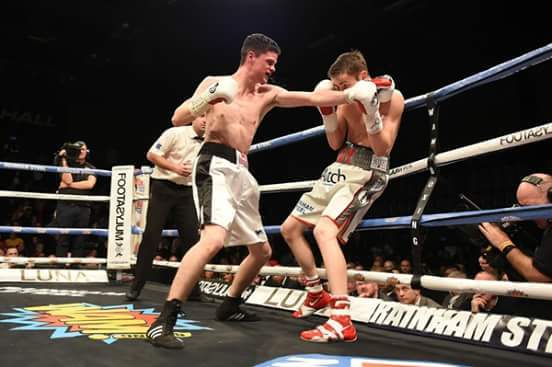 He didn't win the southern Area title but he'll be back in action in a six-rounder on February 4th in Sheerness.
I'll give him two more home fights and then get him back in at for the Southern Area title at featherweight next time, or maybe even the English title, if we can get it.
---
North Notts Show
Another successful show under the belt to finish the year on a high.
All the home fighters won and boxed well. My standout boxer of the night was Darren Snow, who fought at light-heavyweight instead of cruiserweight for the first time.
He's lost a bit of weight and come down to 12st 10lbs. What happened is his car broke down so he's had to run everywhere! Instead of driving to the gym he has to run there and back!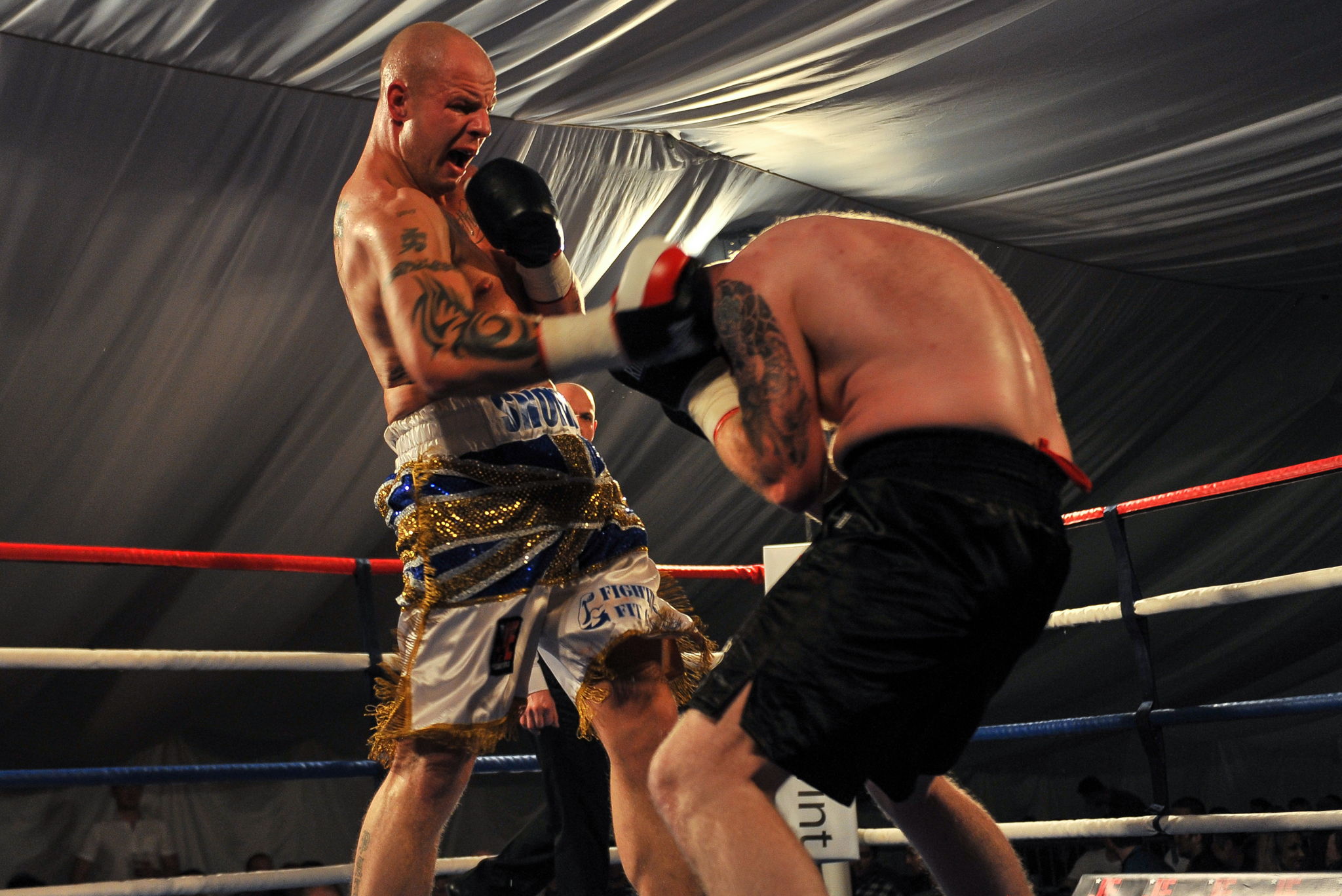 We will back in Worksop for another show there on March 25th and next time there will be even more fights on the cards. Seven or eight fights next time because it's really growing in that Midlands area. I'm building the shows up there and growing them even more now, so they're starting to become even more successful.
---
No Rest for the Wicked
No rest for me over Christmas as I'm already busy organising the Sheerness show on February 4th.
I promised Oli Edwards and Dave Jones that I would put on a show in their area and I'm a man of my word.
The packed card features unbeaten heavyweight Dave Jones (7-0); unbeaten middleweight Oli Edwards (4-0); heavyweight hopeful Tom Dallas (17-6); Southern Area middleweight champion Grant 'Go-Getter' Dennis (7-0); Chelmsford's southpaw Tom McGinley (2-1-1); Middlesex's super-lightweight Elvis Makoda (3-1-2); improving super-featherweight Chris Matthews (5-0); Chatham southpaw Charlie Shane (3-0); 'The Medway Mauler' Louis Greene (5-0); and two debutants make their pro bow on the historical night for the area – Rochester cruiserweight Owen Stone and ex-England International Luke Gibbo.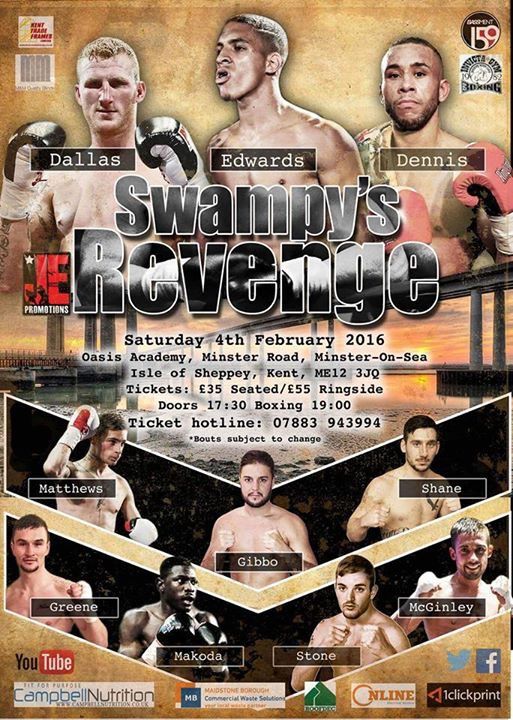 I've already had loads of messages saying how good it is to have pro boxing on in the area. The Isle of Sheppey has had plenty of amateur and unlicensed shows but never professional so I'm bringing it to them for the first time ever.
I haven't got any immediate plans to enter into any new areas but as I sign more guys, I'll expand out. I'm always open to putting on shows anywhere, just as long as I've got the boxers to fill the venues.
---
Bleed for This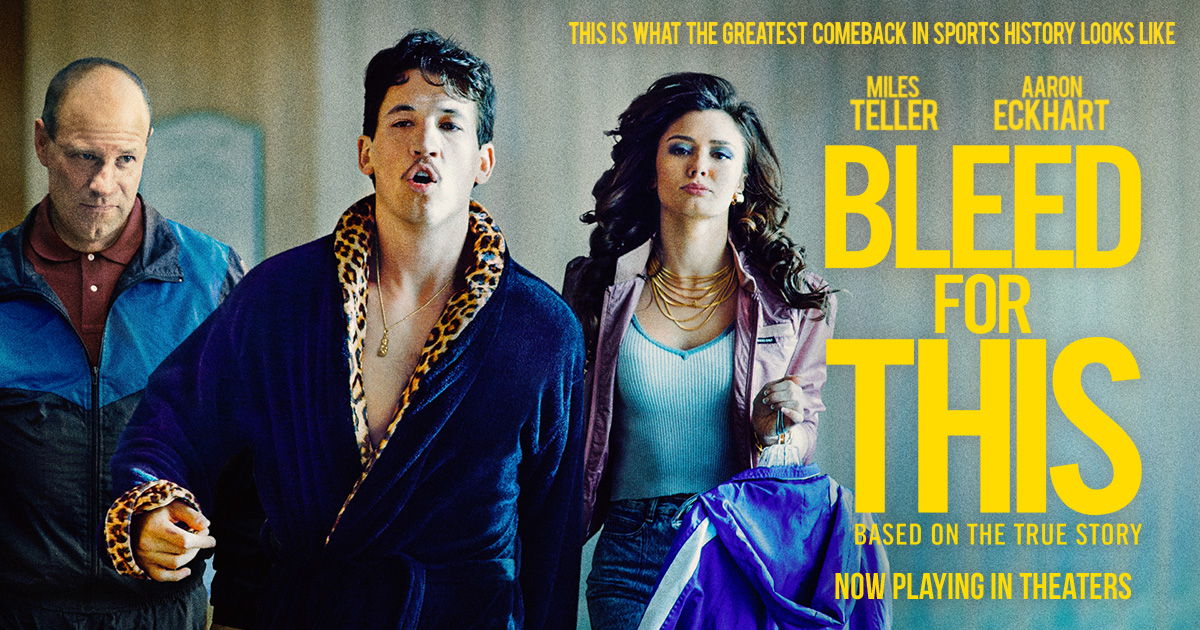 I received tickets for the premiere of Bleed for This last Monday night and treated a few of the boys to a night out – Oli Edwards (unbeaten middleweight), Grant Dennis (Southern Area middleweight champion), Luke Gibbo (England amateur turned pro), and Oscar Smooch (JE Promotions).
It's nice for the lads to enjoy a little treat after a good year. Lenny Daws, Hughie Fury, Joe Joyce, Joshua Buatsi, Ben Day, and even football legends Francis Benali and Matt Le Tissier were in attendance.
'Bleed for This' is a film about the five-time world champion Vinny Pazienza starring Miles Teller and Aaron Eckhart.
I knew everything about Vinny and his amazing career before the invite, so I jumped at the chance to go when it was offered to me. I only managed to get four tickets so I gave them all up for the boys to use; it looks like they all had a great time.
Special thanks to our PR Manager Tim Rickson for sorting this out!
---
For tickets to the next show, visit https://www.facebook.com/JEsportsnetwork/ or call 07883 943994
JE Promotions would like to thank Kent Trade Frames - Campbell Nutrition - Invicta Gym - Fighting Fit Gym - Roofdec - 1ClickPrint and PR Manager Tim Rickson