JE Boxing is the only professional boxing platform in Kent, owned by 'The Moroccan Machine' – Joe Elfidh.
As a fighter, Joe was a two-weight Central Area title contender, defeated a future England champion, and shared the ring with British, Commonwealth and World champions.
As a promoter, he is single-handedly bringing big-time boxing back to The Garden of England.
Welcome to his weekly column – exclusive to BBN.
---
Martin Hillman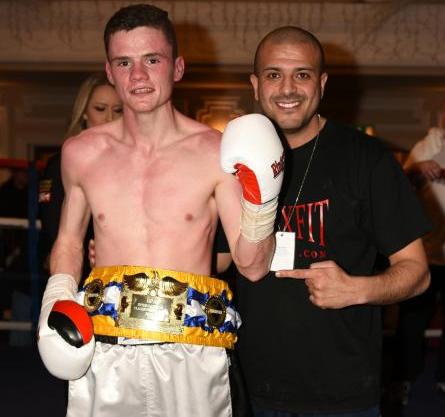 Martin takes on unbeaten Boy Jones Jr. (10-0-1) this Friday night in Brentwood for the vacant Southern Area super-featherweight title.
He is looking sharp and been sat at his fighting weight for about two weeks already. He's not a natural super-featherweight but we've grabbed the opportunity with both hands and he's going to give it his all.
Martin has never boxed in front of the cameras before so you could say that it's daunting being live on BoxNation TV but he responds better under pressure. The bigger the shows, the harder the opponents – the better he performs. The lights and cameras will spur him on!
---
North Notts Show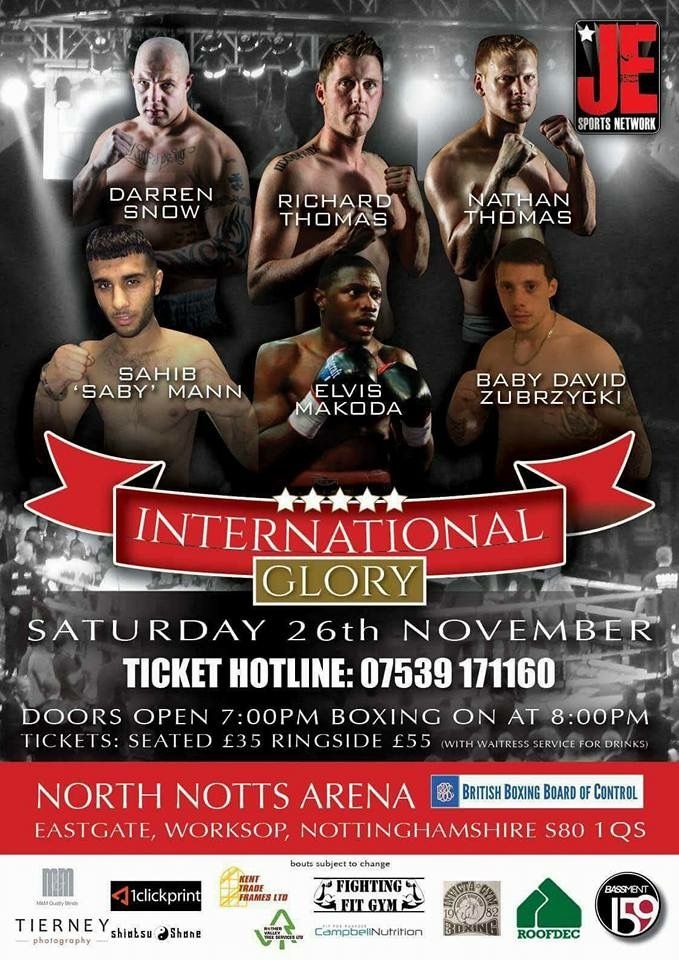 We've got a great show lined up this weekend in Worksop at the North Notts Arena.
It will see the return of Nathan Thomas (0-1), 27-years-old from Doncaster who has had one loss in an away fight. I'm going to rebuild his career as a home fighter.
Nathan travelled to the historic York Hall for his pro debut, losing on points to fellow debutant Fion O'Meara, way back in November 2013 – O'Meara is still unbeaten now.
The welterweight is back in front of his home fans this time, on almost exactly three years to the day of his pro debut.
His brother, Richard Thomas (3-1), 31-years-old, was due to fight for the International Challenge light-heavyweight belt but it fell through due to his international opponent not passing his medical. I'll stay true to my word and get it rearranged for after Christmas.
Baby David Zubrzycki is fighting in his debut against one of my guys from Kent – Ricky Leach. He's a hard fight for anyone but David should do well. He has an unlicensed boxing background and is managed by Scott Calow.
Darren Snow (3-7-1), 34-years-old from Dinnington, is a massive ticket seller but he just loves to fight on the road all the time, he loves being thrown in the deep end!
He's a former unlicensed champion that's built up a big following and has won his last two fights at the North Notts Arena so the setting should provide the home advantage again for the cruiserweight.
Exciting super-lightweight Sahib 'Saby' Mann (1-0), 18-years-old from Derby, will be following up from his KO win on his debut last July.
Another JE Promotions fighter on the show is 26-year-old super-lightweight Elvis Makoda (3-1-2) from Middlesex. I'm not asking for anything from El, I'm just keeping him busy to get his win ratio up so he can get in the frame for titles soon.
It's just good to have another event on in Worksop, always building on the success of the previous shows.
I've signed another two lads who will be on the next show in early 2017 and Andy White will return after his brain scan issues are all passed now.
I'm confirming the date with the venue this weekend.
---
Bleed for This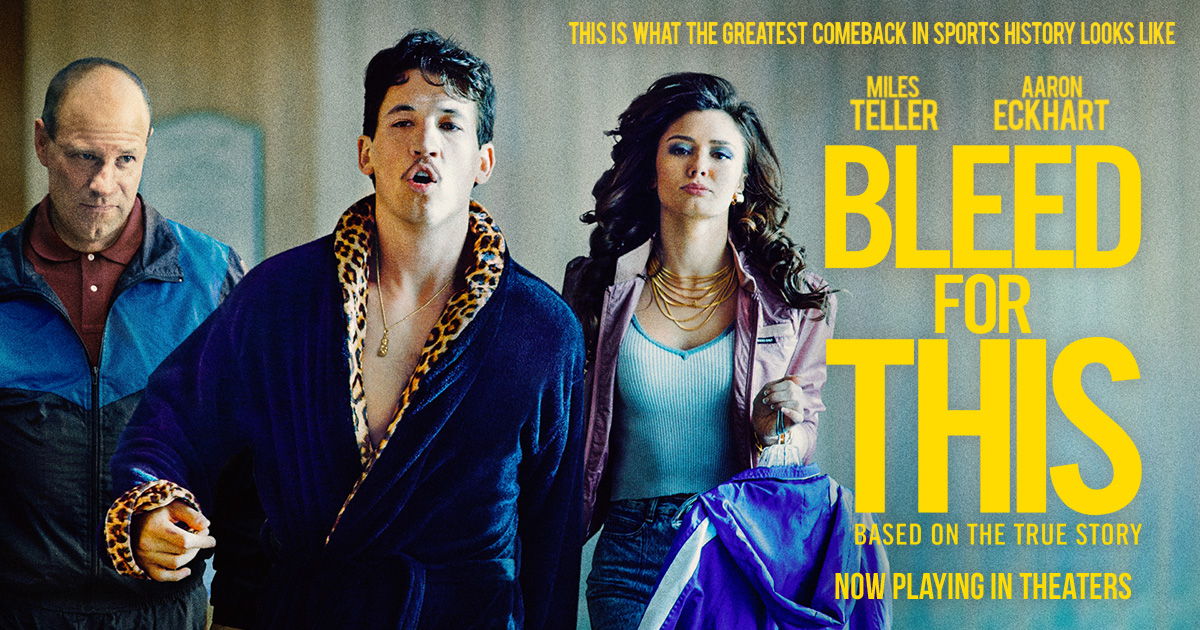 The whole JE Promotions team are going to the film premiere for 'Bleed for This' starring Aaron Eckhart about the five-time world champion Vinny Pazienza.
I knew everything about Vinny and his amazing career before the invite , so I jumped at the chance to go when it was offered to me.
Special thanks to our PR Manager Tim Rickson for sorting this out!
---
For tickets to the next show, visit https://www.facebook.com/JEsportsnetwork/ or call 07883 943994
JE Promotions would like to thank Kent Trade Frames - Campbell Nutrition - Invicta Gym - Fighting Fit Gym - Roofdec - 1ClickPrint and PR Manager Tim Rickson