Caught out. And it had been going so well, at least from my perspective. Council estate adolescence? Check. Broken home? Check. An interview subject who had been careering toward a life on the wrong side of the tracks before the Noble Art stepped in? Check. So far so similar to the well-worn 'boxing saves' narrative I often cling to for security as a baby does their comfort blanket.
It's an all-too-familiar tale, literally, but Louis Adolphe will not condone lazy journalism. He has identified my intentions - in an impressively brief five minutes, no less – and found them wanting. Louis Adolphe refuses to be a cliché.

"I don't want it be a typical, 'Hard life, boxing changed me' thing, I'm not trying to sell that kind of story," the unbeaten welterweight clarifies. He does not sound offended or even peeved at the notion, but instead adopts a tone of weary resignation – that he must once again drag an itinerant addict from the fix they crave.
Five days away from an appearance on the undercard of this Saturday's George Groves-Jamie Cox World Boxing Super Series contest at Wembley Arena, he is loath to waste time on hackneyed mythology. "What I tell is the truth, but there are boxers out there that I know are lying… 'I grew up on this estate, I did this…' no, you was in church every Sunday; you lying.

"Plenty of good boxers are not from that background, but it can give you that extra bit of fire or confidence in the ring if you've been in bigger battles mentally outside the ring. That could even be going through exams, anything, not necessarily having a million fights on the street or having someone chase me down with an axe."

The vivid analogy disrupts my train of thought and compels me to interject. "Louis… did someone chase you down with an axe?"

"Nah man," the south Londoner chuckles, thankfully aware that I am (mostly) joking. "It's just an example. Look, I'm not here to boast. I've given minimal answers on it to make this interview as good as I can, but if I had my way I'd stay off this subject; I'm giving you what I can.

"My parents split when I was six or seven, but they have always been there for me, pushed me in the right direction. My dad got me into boxing and I'm really close with my mum, she put up with a lot from me in the past. I've been down the wrong path too many times, the wrongest of the wrong you could say, to where it's gone to the hands of the law.

"I've got my own place now but I'm always back at mum's. That's what feels like home to me more than my own place, and we've been through a lot together. She's the one who has always stuck by me, and one major reason we are so close is that I don't have to hide nothing from her."

Adolphe's hard line notwithstanding, reaching for a reference point is a tough habit to kick; fear of the unknown is a natural affliction and few of us genuinely embrace change. The way Adolphe balances his desire to keep it real with an attempt to provide interesting copy reminds me of Andre Ward, while a proclivity for spending time at home with his mum, despite having his own young family, brings to mind James DeGale, with whom Louis has been friends for many years and whose trainer Jim McDonnell guided the now-7-0 (1) fighter's nascent professional development. Ultimately however, Adolphe is unlike any boxer I have interviewed previously and I guess that's kind of the point.

He initially swapped Jimmy Mac for the latter's able colleague Terry Steward when DeGale's soaring career trajectory demanded the majority of their coach's time, but is currently working with the highly knowledgeable Adam Martin. As an amateur, the ABA (2012) and GB champion (2011) left the national Development squad when he felt the hierarchy there was failing to promote his best interests. This is a man resolutely unafraid to walk his own path.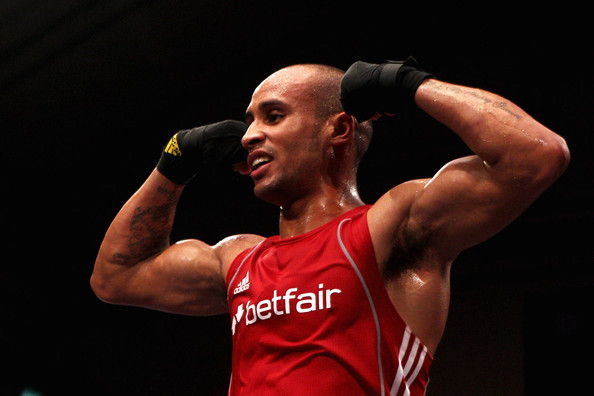 It is partly for this reason I defer mention of his sparring sessions with Conor McGregor until our wide-ranging discussion enters the championship rounds. The opportunity was first mooted during a night out ("A great one," is as much elaboration as I am afforded) with another Irish UFC star, Paddy Hoolahan, former world heavyweight king Tyson Fury and Danny Maclaren, a close pal and London fight figure who later made the necessary arrangements. Adolphe spent two weeks in Dublin helping the two-weight MMA king get ready for his August pro boxing debut, against some unknown named Floyd Mayweather who has not competed since. That fortnight does not define Adolphe any more than his last shutout victory, but it is the hook that brought him to the attention of the mainstream market, the catchy hit single that draws people toward the deeper, more personal album tracks. Louis gets it though, he understands why the McGregor interlude matters to others more than him, that it's all many pundits want to talk about and that while the subject makes up just a fraction of our repartee, it will almost certainly be reflected in the resulting article's click-friendly headline.

"I'm still learning this," Adolphe had messaged me, a week before our chat, as a way of managing my expectations, but the 25-year-old is a lot better at this side of the game than he lets on. Assured and engaging, he throws out intriguing nuggets like bones to a salivating dog, but rations the supply; keeps his interlocutor and, through them, his audience, wanting more.

"They were looking for someone with a similar stature to Mayweather, and we probably did about 14, 15 rounds," he recalls, making a valiant effort to relay this information as if for the very first time. "I expected what I got: he was quite awkward, decent on his feet, in and out, he'd often end up behind you. I handled myself well of course, had my hands up, boxed like [you do against] a typical southpaw: move away from his left, double up your right, get inside when you can. He'd get behind you and hit you in the back of the head, I'm not used to that.
"We had a proper boxing ref in the ring with us, dressed in the shirt, trousers, bow tie, the lot, and he'd tell Conor when he broke the rules.

"I thought McGregor would have done better against Mayweather, I thought he'd try to 'own the ring' a bit more, he was the bigger man, I thought he would try to bully him a bit more. Mayweather has made a lot of good people look average and Conor survived 10 rounds. He should maybe get another payday against Paulie Malignaggi or just go back to owning UFC."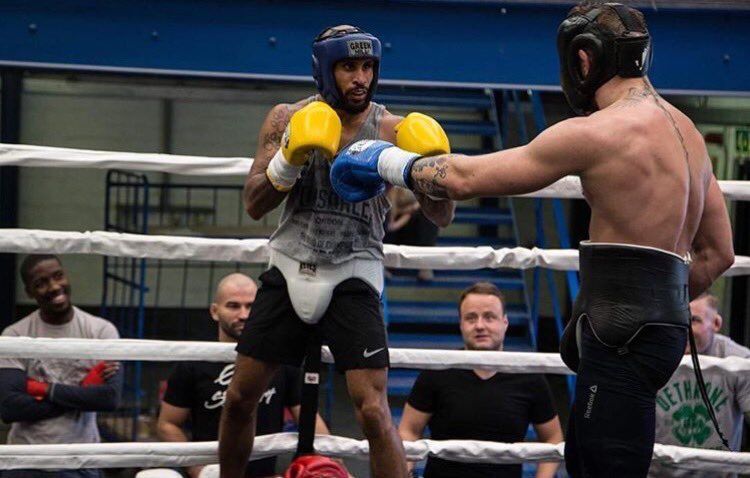 On just one occasion during our lengthy communication do I detect a hint of annoyance, possibly a new personal best for your author. I had done some basic research, the standard pre-interview due diligence, and noted that while Adolphe had only scored one stoppage as a pro – on cuts – he was also yet to lose a single session. In hindsight, I probably should have led with the latter over the former but, having made early inroads, I grew foolishly bold, left myself open and paid the price.

"I've had people say this since my last fight," he begins, with an audible sigh. "'Stoppages, stoppages, stoppages', and it gets on my nerves. When you get journeymen they want an easy night, they ain't had to sell no tickets, they look at me and see a livewire, they've seen my amateur background, they've got nerves and when you've got nerves, survival mode kicks in. They are running round the ring, hands high, they hold when you're up close. I don't try to stop journeymen because if they can survive and land one or two shots on you they've 'won' the fight, you look like more of an idiot trying to stop journeymen than out-skilling them without breaking a sweat. Guys who try and stop journeymen end up with draws on their records because they're trying to please the crowd and get caught with stupid shots. I've never lost a round…"
I groan inwardly. Knew I should have mentioned that first.

"I know for a fact I've got power but I don't need to show that, yeah, coz that'll come. When a man looks at my record and sees I've only stopped one, they'll get overexcited, caught on the chin and put to sleep."

Walking onto a stiff counter eh? If only I could relate.

Heading into a six-rounder this weekend against a good, ambitious opponent in Nottingham's Nathan McIntosh, 13-2 (1), Adolphe may find more openings for his telling shots. The fight, while likely to be televised, is seen as another part of the process, McIntosh duly respected yet still a footnote in the Adolphe story.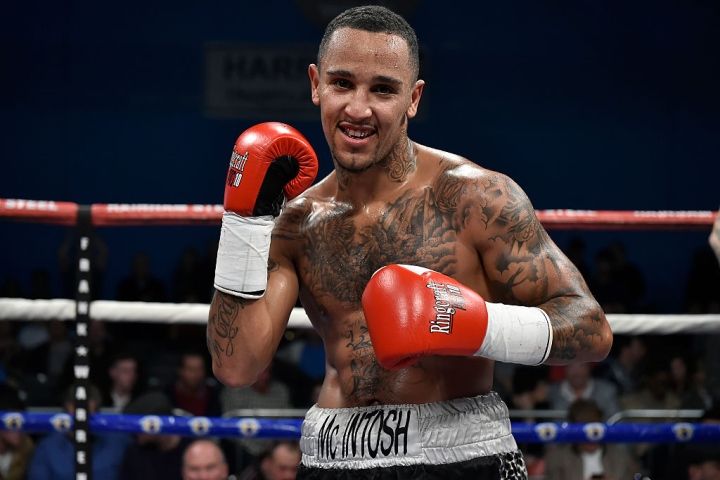 "I know as much as I need to about him but I don't study too much of an opponent," he explains. "World titles man, that's what I'm going for. I know the levels I'm at, I know what I need to do to get there; I just need the opportunity and platform, so I'll keep pushing. It's a business, you're gonna get clowns calling you out or saying, 'You're scared to fight me,' but it's a business so I'm not gonna let talk overtake my mind and make me do anything stupid. I'm just gonna do me."

Injuries and personal issues have slowed his advance but, as a pro, Adolphe remains young in the game, regardless of his 90-plus amateur bouts. Now a father and stepfather, Adolphe has every reason to play his cards shrewdly. Plenty of twists, turns, setbacks and leaps forward undoubtedly feature in his future, and it will be interesting to observe his progress, specifically whether he can remain wholly focused on himself. Boxing has a way of changing even the most steadfast, but that's another cliché and, as we have learned, Louis Adolphe refuses to be a cliché.