Eubank v Abraham battle for the IBO belt and a place in the WB Super Series
Chris Eubank Jr. continues to carve out his own distinctive lane in boxing when he takes on Arthur Abraham in the first defence of his IBO super middleweight title on June 15th.

It is hardly a fight of biblical proportions, yet there is genuine intrigue here mainly because the winner will get the chance to compete in the WB Super Series along with fellow Brits George Groves, Callum Smith and Jamie Cox.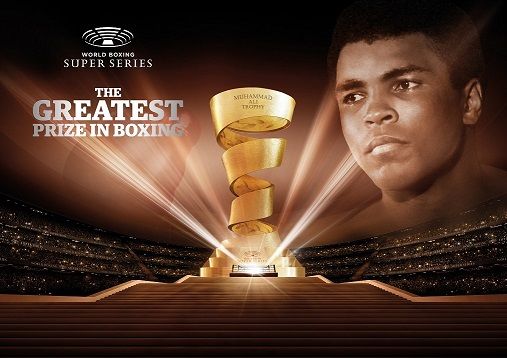 Cynicism continues to stalk Eubank as he avoids the traditional routes to stardom taken by Matchroom and Boxnation fighters: he is being pushed on new pay-per-view platform ITV Box Office despite his IBO "world" title not being recognised as a legitimate belt by most of the boxing world.

Chris Eubank Jr wants to unify super-middleweight division
Chris Eubank Jr defeats James DeGale
EXCLUSIVE: Chris Eubank Jr reveals VHS tape that got him into boxing
>
The choice of opponent is a debatable one too, Abraham is a solid fighter, the issue is for hardcore fans is that they do not think it is PPV worthy. Had this fight been the Abraham of five or six years ago, for a legitimate world title and a prime Eubank had a notable scalp on his CV, it would almost certainly be a PPV fight. But to try and convince fans that this current spectacle is the real deal is tantamount to fraud.
It is still a good test for the Brit, but it will not act as springboard to legitimacy as his team still crave. This fight is in essence a bout built on names associated with glory of yesteryear: Eubank's whole career thus far has been a cash in on the legacy his father created two decades ago - Abraham's, through his own hard work 10 years ago.
It is a step in the right direction for the fledgling career of the British prospect, who said: "I respect every fighter. Anyone who enters the ring has my respect, but it's my time now. I'm the next generation."
It is always interesting to witness a contender on the rise crossing paths a former champion on the way down and "King Arthur" is not slacking even in his twilight.

Abraham said: "I will make sure I'm in top shape and ready to secure a great victory. I know Chris Eubank Jr is a good fighter, like his father. I'm expecting a tough fight, but I'm confident I will beat him.''
It is hard to say "Junior" talks a good game, because it is in fact Senior that does most of the talking. In part doting father, in part deluded promoter. However, pulling out to Gennady Golovkin and Billy Joe Saunders twice, along with tactless remarks over Kell Brook, amongst others, have irked some fans.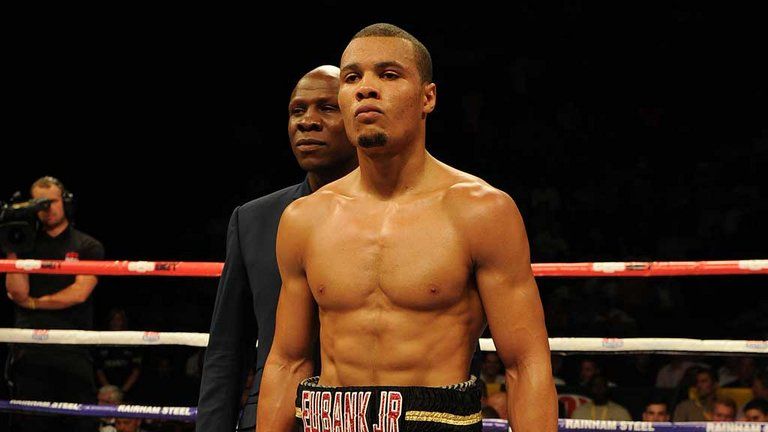 Eubank will never be as eccentric as his dad when it comes to pre-fight build ups and interviews, nor does he try to be, but there is the potential to have just as much talent in the ring. And it is there, not Twitter, where he does the best of his talking.
Expect the 27-year-old to deliver a high output of punches with his superior energy, although Abraham is very tough and it is unlikely he will back up an inch. The cash cow of German television has made a living out of constantly plodding forward, cutting off the ring quickly, soaking up enough punishment in order to dish out his own. Eubank could end up gassing late on, as he has show before, though he may have rectified his stamina issues. And you would imagine the pressure fighting style of Abraham would play right into the hands, that is to say fists, of the man from Brighton.
It will also be about footwork. At 37, Abraham is not as quick as he once was and a prime Eubank can stick, move, run and dance to his corner's content until the final bell. Should King Arthur look to rough up his younger foe and get an unlikely victory, Eubank's unkindly words towards his fallen advisories could come back to haunt him: you live by the sword, you die by the sword.

Religion talks of Abraham attempting to sacrifice his first born son in order to obey the Heavenly Father. On June 15th, Chris Eubank Srn has done quite the opposite; nurtured his first born son in order to sacrifice Abraham. There can only be one victor and only God knows.
---
Read the latest issue of Big Write Hook here: