WBO No.3 Tommy Langford (18-1) was beaten by WBO No.1 Avtandil Khurtsidze (33-2-2) via a fifth-round stoppage as the Georgian set up a bout against WBO World middleweight champion Billy Joe Saunders.
The fight was for the interim WBO World middleweight title and winning the vacant strap would have meant that Langford had arrived on the world stage and could finally get his desired shot at stable-mate Saunders.
A fierce left hook in the fifth round shattered that chance, however. Dazed but on his feet, Langford beat the count but referee Phil Edwards halted the fight in the fifth round with 27 seconds on the clock.
Post-fight, the humble 27-year-old talked candidly about his devastation at receiving his first career loss and his plans to bounce back stronger.
He said: "I took the fight and I fought the geezer nobody wanted to fight. I took my shot, it was my first time at world level, I showed a bit of naivety, I felt I wasn't out of my depth in terms of boxing ability, but I made a mistake coming out with my hands down.
"You need to be 100 per cent in world boxing. At British level, you can get away with it, but you can't make mistakes at world level.
"I came out with my hands down and I got hit with a left hook, don't get me wrong because I'm devastated and I had the ability to beat him had I not got caught with that one shot, and he was flagging as well."
The Georgian fighter's very first shot in the opening seconds of the first round stunned Langford and sent him flying back into the ropes to give him an idea of what he was in for.
"The first round didn't go to plan," he admitted. "The second, I started to come into it, and third and fourth were very good, and I come out confident in the fifth.
"Tom [Chaney] had to give me a bollicking in the corner in-between rounds saying, "Don't come out with your hands down!", and what did I do? I came out with my hands down!
"That's what I didn't want to do, I wanted to outbox him but he caught me. It's easy to say but you live and learn, and I'll be back better and stronger."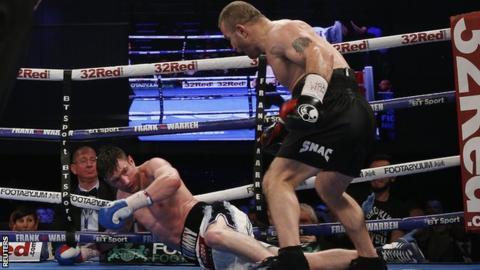 The Baggies Bomber, named so by his huge contingent of West Bromwich Albion FC fans, praised his vocal and passionate support in the arena on the night, "The atmosphere in there was unbelievable, the fans were incredible supporting me and I can't thank them enough.
"There'll be other opportunities, probably tougher opportunities that come my way and I'll take them, that's the man I am and I want to be fighting the best.
"Believe me, I'm hurting, but I'll be back stronger than ever."
Khurtsidze is now the mandatory challenger to Billy Joe Saunders' WBO World middleweight title and has previously challenged for the WBA World middleweight crown and once held the IBO World title.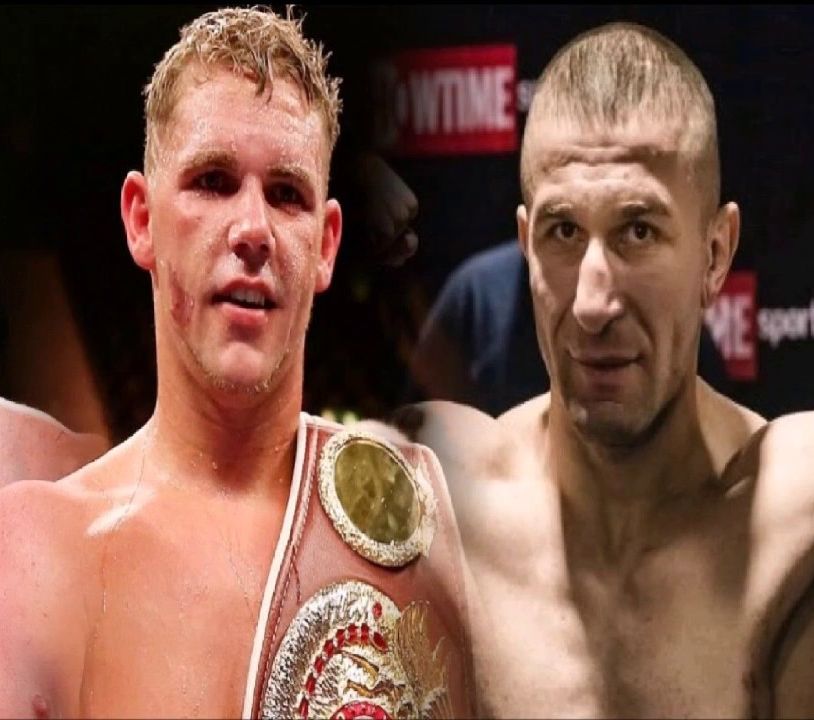 Langford commented on his opponent, "You can't avoid the fact he's been at world level and won a version of a world title before.
"It was the last throw of the dice for him and he's won, as hard to say as it is. You never go in thinking that's gonna' happen but that's the boxing game, got caught with a good punch but I'll learn from it and won't make that mistake again; I'll be polished and ready."
The father of one has previously stated his desire for a domestic showdown with WBO World middleweight champion Billy Joe Saunders. That dream will now be postponed as Khurtsidze gets that shot on July 8th in London.
"I'm gutted because obviously a domestic clash with Billy Joe Saunders was on the cards. I'm mates with Bill and known him for years, it would have been a great fight."
The six-footer gave his opinion on the possible outcome of the forthcoming World title clash between Saunders and Khurtsidze, "I think Billy Joe will use his feet and beat him, he won't make the mistakes I made.
"He [Khurtsidze] wasn't anything special, he was just wild and caught me with a wild punch."
On the subject of what's next for the Baggies Bomber, he responded, "I'm still British champion so we'll talk to Frank [Warren] and see what's next.
"I'll be back and better, I will return to the top. Stick with me and we move onto the next one."
Watch the full fight here:
---
To follow Tommy Langford on Twitter, click here @Tommy_Langford1
Tommy Langford would like to thank his sponsors TX ODDS, Bartercard UK, UK Display Stands, JS Wright & Co Ltd, Denco Thermal, All Car Leasing, Strategy Plus, Atlas Pain Relief, Ringside UK and Agent Tim Rickson