Inactive super-featherweight Mitchell Smith tells Danny Flexen about prison, partying and a boxing dream he still believes in

Every story has its scars, but some run to unseen depths. He thought boxing was the cure but there were simply too many symptoms for one passion to treat. There was the alcoholic, mostly absent mother. The bullying at school. The lure of the inner-city streets. Boxing offered temporary solace, not a panacea. Sporting success in fact led to greater challenges outside the ring – not least the temptations afforded by a degree of local celebrity. Through it all, the anger pervaded, bubbling under the surface, then emerging with increasing and alarming frequency. Perhaps inevitably, adult relationships were a struggle, booze became medication and only rock bottom broke his most recent fall, at just 24 years old.

The signs were there, this much Mitchell Smith cannot deny. The partying lifestyle could never be compatible with a promising boxing career, one that brought a senior national amateur title at just 18 and various professional belts in his twenties. Nor did it mix well with prescribed anti-depressants. The first defeat, to unfancied but dedicated George Jupp, in December 2015, initially appeared a wake-up call, but the loss, and the subsequent breaking of his right hand by punching a changing-room wall in frustration, represented merely the latest descent to yet another precipice. Raising a shovel – yes, a shovel - to his father, Mitchell's most steadfast advocate and intimate companion, prompted a minor epiphany in early 2016. He joined esteemed trainer Adam Booth in May that year, enjoying two facile wins before self-inflicted disaster struck once again. Not all damage can be repaired and boxing victories, kind words, even the love of his family, failed to douse an ever-present rage that Smith could neither explain nor control. The Harrow man needed help but instead sought temporary relief in the bottle, leading to the incident which confined him to prison for seven months last year.

"It was just after the Lee Connelly fight, the week after," Smith recalls, soberly, in both senses of the word. He talks rapidly, as if desperate to finally unburden himself. It is presumably cathartic. "I was celebrating in a pub, I was with my woman, having a laugh and a joke, when a couple of lads – they knew me from my area, I didn't know them – started trying to pipe up. I tried to defuse the situation but they wanted to have it with me, so I had a row with one of them. One of them tried to hit me, I moved, then someone threw something at me, and I hit him three or four times and hurt him.
"Because I'm a pro boxer it was classed as a little bit more – Actual Bodily Harm (ABH) with intent, and Affray. They knew who I was before they started the row, there are divs that wanna get you in trouble, but I wasn't grown up enough then to realise that I can't drink in certain places where there are people wanting to have a pop at me. Within two days I was arrested, remanded, but not found guilty until November. I got a two-year suspended sentence, 80 hours' community service and probation."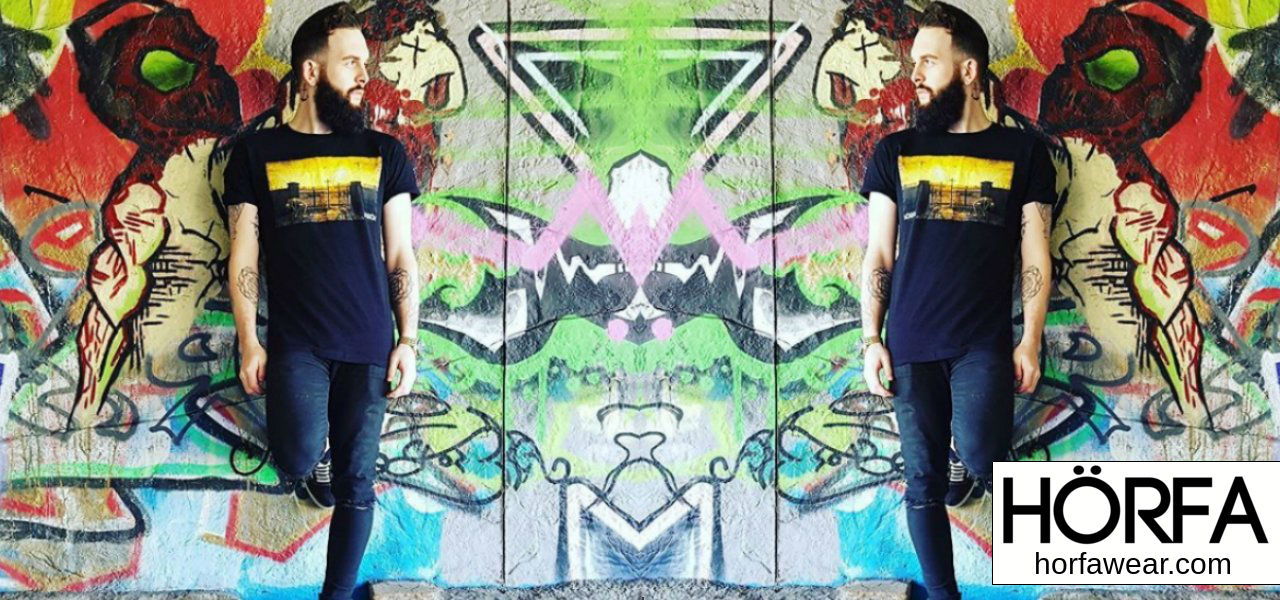 The fighter also saw his boxing license suspended, as is typical in situations like this, and was prevented from seeing his five-year-old daughter, Sienna, for a long, painful period. Remanded in the infamous Wormwood Scrubs, Smith never actually served jail time for his offence. As the prosecution collated evidence, Mitchell's case was repeatedly adjourned and, precluded from release despite not yet being convicted of a crime, he remained incarcerated alongside murderers and rapists, a comparatively small fish out of water. Far from purgatory, however, his time behind bars lent some much-needed perspective.

"There were a couple of people I knew from my area, and a couple of the screws [prison officers] on my wing knew who I was," Smith observes of his time in 'The Scrubs'. "One said, 'We're gonna get you a job and do our best for you because we know you're not a thug.' But prison is not a nice place for anyone. I was a cleaner for the mental health unit, and you get people throwing their own p*** and s*** at you. I'd be trying to give them their food through the hatch, and they'd be waiting with their lumps of s***. My first day working, this geezer spat straight in my face. You can't do anything, you'd get in more trouble, so I'm just standing there with this big glob of spit on the side of my head.
"The last person I shared a cell with was my pal from outside and we had four months together, but in total I had 15 different cellmates. I didn't gel with seven or eight of them at all, and you have confrontations about the one telly, when you want to watch different things, or whether the light is on or off. I saw someone stabbed in the chest right in front of me over a pack of cigarettes!"
It was, predictably, a shock to the system, even for someone whose life was hardly sheltered up to that point. That said, Smith is not asking me, or anyone else, to feel sorry for him. While he feels the punishment failed to reflect the crime, Smith accepts that losing his freedom for seven months was just sanction for a life that had long since spiralled out of control and hurt many more people than some anonymous loudmouth in a bar. Mitchell believes that, on some level, he deserved to suffer and, more importantly, the time "behind the door" forced him to address deep-seated emotional issues that would otherwise have gone unchecked.



"I know I've got a temper problem anyway," Smith admits, sheepishly, and he is, once again, that meek, self-conscious boy forced by his father to stand up to three school bullies, taking a trio of beatings but asserting his pride nonetheless. "I'd get annoyed about something and end up smashing my phone, and I'd be like, 'Oh, I've done it again.' I see someone once a week now [a counsellor], about my anger. I live with my grandparents, I'm back talking to my dad, my brother, I see my daughter a lot more now.
"I stopped talking to my dad about two months before the Connelly fight, I lost my temper around him one day, and he said he couldn't be around me like that. My temper was becoming bad, I was at a stage when, if people would wind me up or p*** me off, it'd go off, and when my dad said that, I saw I was pushing people away."

Booth and promoter Frank Warren have both stood by the erstwhile super-featherweight. Once his community service has been completed, Smith can apply for his suspension to be lifted. Often the Board of Control will insist on the expiration of the suspended sentence also, but there is precedent for compromise. The dream of a boxing comeback, however, is a distant one, the final rung on a steep ladder. While the 25-year-old talks wistfully of a summer return, he currently weighs a stocky 12st, has been working on a building site since a broken foot healed in January, and cites simply getting back into fighting shape as a primary goal. Smith insists he has not drunk alcohol for almost a year and while he cannot guarantee a lifetime of sobriety, realises he is not someone who should imbibe often or to excess. Meanwhile, the Londoner will continue to work on his underlying demons.

"Right now I'm just happy to be happy," he states, allowing himself a little chuckle at what sounds to both of us like a self-help cliché. "I thought Christmas would be tougher than it was, I thought I might have struggled around my family drinking. My dad said my biggest test will be when I win my next fight, 'Everyone will be going out on the p*** and you'll have to go home and have an early night.' I can't say I'll never ever have a drink again, but I've been through a lot to know that alcohol for me is not the way forward.
"I used to like partying but now I don't go out or drink alcohol whatsoever; when I'm out drinking I get loud and lairy, and I know these were situations I was putting myself in. It's about how I could have prevented myself getting into that situation that landed me in jail. If I wasn't drinking I don't think it would have happened, maybe because I wouldn't have had that fire to 'have it', or because I'd have been thinking straighter.
"Since I was 18 I've been out partying. My area's got bars, clubs, and as I've become more known, they say, 'If you come in we'll give you a table, a couple of bottles of champagne', or whatever; they like seeing your face in there. Now, I'm in a calm environment, homely, I work in the day, and go to the gym, at Bushey ABC, in the evening. I'd never had a proper job before, I'd maybe done a couple of weeks here and there, but I was always financially stable. I lived off the Jupp fight for about a year but now I'm skint. I quite enjoy the job because it keeps me busy, and I need to be working, need to be busy, at the moment."

The devil makes work for idle hands and the monotonous grind of a nine-to-five provides a welcome contrast to the dizzying highs and soul-crushing lows of high-level sport and its accompanying notoriety. Toiling as a labourer seems to have returned Smith's feet to the ground, just as grafting on the railways once humbled another young, ambitious super-feather who liked a drink, a scrap and a party rather too much. I see so much of Kevin Mitchell in his near-namesake. Both flashy boxer-punchers, star amateurs who turned over early, maybe too early in hindsight, and were supported by Warren in spite of their misdemeanours. In Kevin's case, the prodigious rise preceded a dazzling fall from grace, but one which forced him to take a long, hard look at himself, before enjoying the best chapter of his career and then ultimately retiring, content that he had belatedly fulfilled his potential. The Dagenham man stared hard into the abyss during his mid-twenties, particularly after the devastating inside-schedule defeats to Michael Katsidis and Ricky Burns, but Mitchell Smith has fewer miles on the clock and more time to change the narrative.

"Apart from two comeback fights I've done nothing in the last two-and-a-half years," he concedes, ruefully. "But I've also not taken a lot of punches or had many hard fights. I look at where I was to where I am now, I should have a few quid, my own house, but I p***ed around and partied. I'm still young though and I've done it all early. I've got the right man behind me in Frank Warren, I should be alright. I've been through a lot of s***, and I owe it to myself to be happy."

Mitchell cannot rely on Warren, his dad, his daughter or the few true friends he has left, to make it all okay, to lead him toward the right path. The road to redemption is one he must walk mostly by himself, for himself. One senses, however, that, perhaps for the first time in his life, Mitchell Smith is comfortable being alone, may even prefer it that way. The scars will forever linger, but the pain is, thankfully and at long last, subsiding.