Anthony Joshua sparring partner EXCLUSIVE: Joseph Parker is in for a very hard time
Unbeaten Italian Matteo Modugno tells Danny Flexen about his two weeks of Anthony Joshua sparring
The news is in and it's not good for WBO heavyweight champion, Joseph Parker. Ahead of his March 31 unification clash with Watford's IBF and WBA Super king Anthony Joshua, at Cardiff's Milennium Stadium, the New Zealander has been warned by the Brit's sparring partner he faces an incredibly tough task.

I was lucky enough to speak to 20-0 (11) Italian heavyweight, Matteo Modugno, who joined Joshua for the unified champion's first two weeks of sparring in the training camp for Parker, last month. Modugno took full advantage of this golden, albeit intermittently painful opportunity


Does boxing need the Joshua vs Wilder fight?
Oleksandr Usyk calls out Anthony Joshua
Anthony Joshua defeats Alexander Povetkin
> "I had a fight scheduled in Macau for February 28 but it was cancelled because my opponent retired, so I'd had the whole of January in training camp and my manager, Christian Cherchi, spoke to Eddie Hearn about sparring Anthony Joshua," Modugno reveals in impressive English. "I don't have a very similar style to Parker but I do have good handspeed; Parker moves more than me. When [Joshua's trainer] Robert McCracken and Eddie Hearn saw me the first time they thought maybe I'd be no good because I'm taller than Parker [at 6ft 6 1/2ins he is a half-inch taller than Joshua; Parker is 6ft 4ins]. But after the first two sessions Rob and Joshua were happy. They asked me back for another two weeks but I had to have my routine medical checks back in Italy.
"I was impressed particularly with Joshua's power, balance and mindset, because of how he approached the training, he had focus in his mind. Some people prefer easy work but he always works hard, in and outside the ring. When you have the experience with a world champion you have more self-belief. Joshua is a very good man with respect for his sparring partners, which is not easy to find in a boxing gym, especially from a world champion. We did not talk much, but he gave me good advice in the sparring… with his punches! I improved my footwork as he has good power and if you stand in front of him you are finished. I see Joshua winning, and a very hard time for Parker."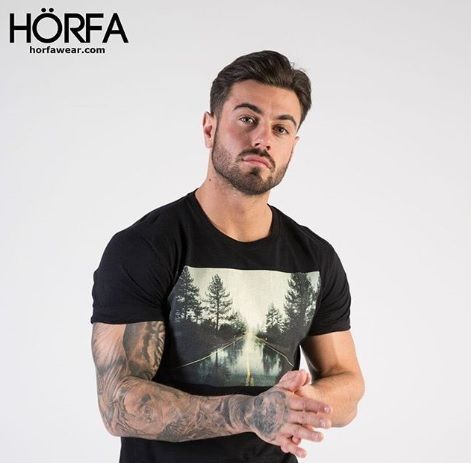 The fortnight with AJ will hopefully help to reinvigorate Modugno's own career. The Milan-based 30-year-old missed out on a European title shot against then-holder Dereck Chisora back in November 2013, suffering a broken wrist less than two weeks before their scheduled date. Shoulder surgery forced Matteo into inactivity for all of 2016 but he remains relatively young for a heavyweight and speaks highly of two years, until last September, he spent living in London, training under Adam Booth and alongside the likes of Andy Lee, Ryan Burnett and Josh Kelly. Now back home, with trainer Tony Dalmasso, Modugno feels his time with Joshua could prove pivotal.

"After the experience with Joshua, you understand a lot of things about yourself," he reflects. "I learned a lot. It's always a great opportunity to watch how a world champion trains, thinks, lives, because in Italy we have maybe three-four heavyweights so it's very hard, if not impossible, to spar real heavyweights. It is important to spar fighters who are better than you.
"I can be a very good heavyweight. Which belt I fight for isn't important but I want a good fight with a good opponent. I would like Chisora now but I think he wants a big name to come back to top level and Carlos Takam [a rumoured Chisora opponent and AJ's most recent victim, who shares a manager with Modugno] is a big name."